Freaks
21/9/2017, 19:30, Οnassis Cultural Centre
The horror genre has never been defined by such strong visuals as the deformity of real-life "freaks" followed by the monstrous behaviour of those who torment them. The original subject of the film was responsible for ruining Browning's career, who dared to present something the world wasn't ready to see in 1933. "Freaks", however, is generally considered to be one of the best films in the history of cinema. Free Entry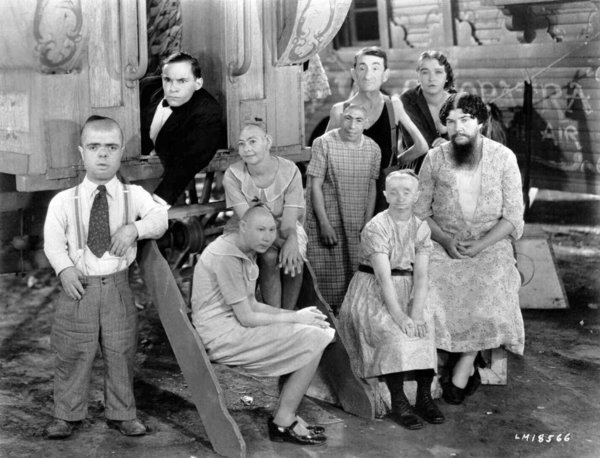 This unique creation by Tod Browning is a cinematic paradox that suffered a lot maybe not only due to the obvious "blasphemy" of using real "freaks" but also because it is an example of the guilty subconscious of every revenge story, vindicating its deformed perpetrators in an impressive role reversal. "Freaks" is a story of love, faith and deep companionship in an unsightly world of circus "freaks".
When this world clashes with a "human" world the story will inevitably become one of deception, betrayal and revenge of the real outcasts and deformed ones of this world. The phrase "she's one of us" which marks the ending of this scary fairytale epitomizes the collective revenge in its most gruesome and unexpected form. A real cinematic monument of (in)humanity.
Following the screening, an open discussion will take place with disabled author and sociologist
Andreas Kouzelis.
Director: Tod Browning
Screenwriters: Willis Goldbeck, Leon Gordon
DoP: Merritt B. Gerstad
Editor: Basil Wrangell
Principal Cast: Wallace Ford, Leila Hyams, Olga Baclanova, Roscoe Ates
USA | 1932 | B&W | Format | 64΄ | English, German, French