Keep the Change
22/9/2017, 17:30, Οnassis Cultural Centre
David is autistic and is taken to a support group against his will. It is there that he meets Sarah, an open-hearted girl who might change his life if he allows her to. Israel's award winning debut, which thrilled audiences at the Tribeca film festival, is more than just an overturning romantic comedy set against a New York backdrop, it makes a decisive statement with regards to tolerance and human diversity. Free Entry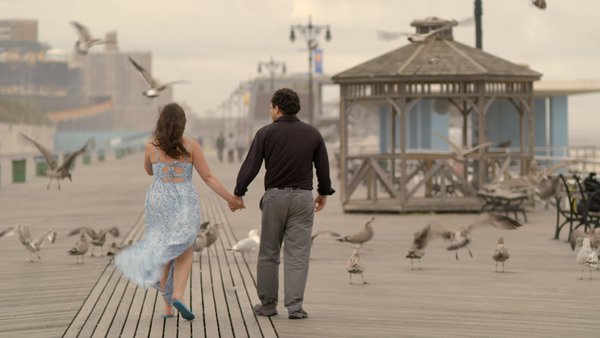 David's weird sense of humor brings him under court order to a support group for disabled people. He meets Sarah, who's also autistic and shows her interest openly. Rachel Israel's first feature film is much more than a romantic comedy with amateur autistic actors.
The film feels like a documentary with its cinematic honesty; it is a funny yet emotional work of fiction that not only pulls off ideally the rom-com rules but also makes a crucial political comment regarding the visibility of people with autism and, by extension, of every social group that is still being cast out due to diversity.
An open discussion will take place after the screening with disabled psychiatrist – sexologist
Stelios Kympouropoulos.
Director: Rachel Israel
Screenwriter: Rachel Israel
DoP: Zachary Halberd
Music: Amie Doherty
Editor: Alex Camilleri
Principal Cast: Brandon Polansky, Samantha Elisofon, Nicky Gottlieb, Will Deaver, Jessica Walter, Tibor Feldman, Jonathan Tchaikovsky
USA | 2017 | Color | DCP | 93΄ | English