The Miracle Worker
24/9/2017, 19:30, Οnassis Cultural Centre
The true story of author, political activist and lecturer (the first deaf and blind person to receive a degree in Fine Arts) Helen Keller who at 19 months old found herself deaf and blind and created a method of communicating with her environment through the tenacious efforts of her instructor Annie Sullivan. Arthur Penn ("Bonnie and Clyde") transforms Helen Keller's life story into a sensational celebration of the will to live. Anne Bancroft and Patty Duke won the Academy Awards for Actress in a Leading Role and Actress in a Supporting role respectively. Free entry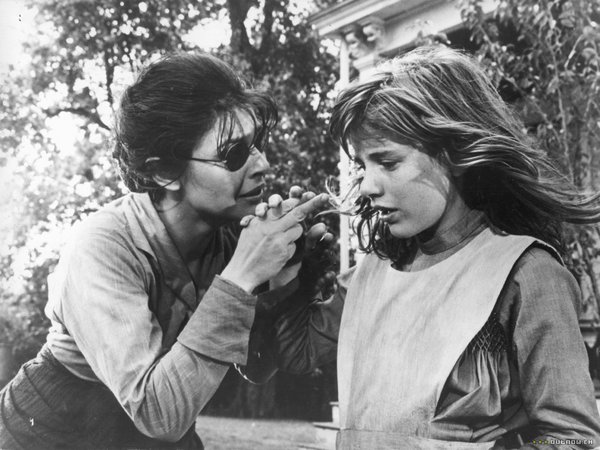 Little Helen Keller, born deaf–mute and blind, cannot communicate in a world that rejects disabled people. Reactionary and lonely, in an environment that won't incorporate her, she finds an eager and persistent guide in an educator's face by the name of Anne Sullivan. Sullivan, a person with impaired vision herself, tries to build "bridges" with Helen's soundless dark world.
Arthur Penn makes a cinematic transfer of William Gibson's stage play and documents breathtakingly an achievement of human persistence. Avoiding sentimentalities, he reveals the magnitude of human connection when in search for a common place of hope. Anne Bancroft's and Patty Duke's great performances ground perfectly "the miracle" and turn it into a triumph of human effort that overcomes the "birth defect" and makes the right to life an established right again.
An open discussion will follow with Menelaos Tsaousis, Director of the Centre for Education and Rehabilitation for the Blind (CERB) and Maria Zeza Head of the Kallithea School for Deaf & Blind (CERB).
Director: Arthur Penn
Screenwriter: William Gibson
DoP: Ernesto Caparros
Music: Laurence Rosenthal
Editor: Aram Avakian
Principal Cast: Anne Bancroft, Patty Duke, Victor Jory, Inga Swenson, Andrew Prine
USA | 1962 | B&W | 35mm | 106΄ | English