Black Narcissus
24/9/2017, 22:30, Ideal
An order of English nuns at an imposing monastery in the Himalayas struggle with both the mystifying charm of the untouched landscape as well as their urges which are awakened by the arrival of an agnostic man. A vision of unparalleled beauty, "Black Narcissus" in Technicolor dreamily embarks on an exploration of uncharted human desires; and the tracks it leaves behind are some of the most rapturous colour visuals ever to be seen in film.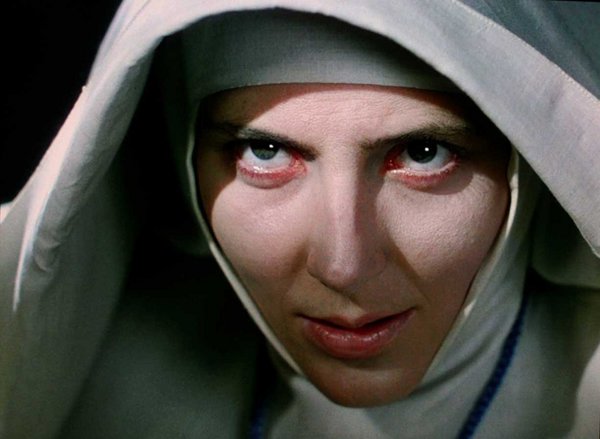 Sometimes the road to heaven goes through hell. That's what Powell and Pressburger seem to be saying in one of their masterpieces. They prove so by following an order of English nuns in a convent in the Himalayas where they try to fight the mysterious allure of the scenery as well as the incontrollable urges awoken by a man. The film is an excellent allegory on the eternal conflict between the body and the spirit but also of the struggle of natural instincts against whatever is forced upon us by institutions such as religion and science.
This magical creation, helped by the academy award-winning photography, outlines silent moans on a canvas of impressive horizons and cloudy heights and the almost haunted setting of the convent that senses the song of the wind whispering memories of pleasures long gone.
Directors: Michael Powell, Emeric Pressburger
Screenwriters: Michael Powell, Emeric Pressburger, Rumer Godden (novel)
DoP: Jack Cardiff
Music: Brian Easdale
Editor: Reginald Mills
Principal Cast: Deborah Kerr, Sabu, Jean Simmons, David Farrar, Flora Robson
UK | 1947 | Color | 100' | English