Donnie Darko
27/9/2017, 23:15, Ideal
The ultimate cult film of the noughties for the first time on the big screen in Greece and in the 4K
quality it deserves. Dark. Darker. Darko.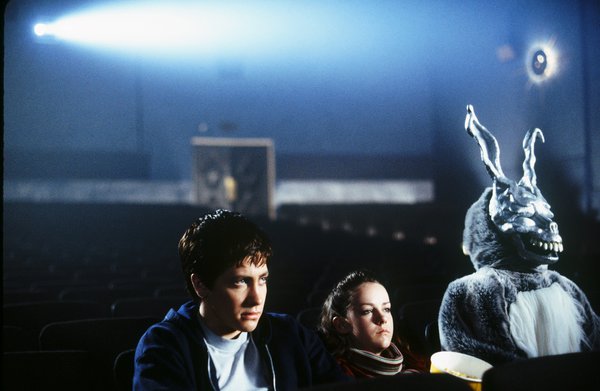 Time travel, the most beautiful words in the English language and the hotness of Christina Applegate… This is just a glimpse of the film's pop culture references and attitude. A misunderstood film, a true revolution in cinematic time and space.
Its prominence as a cult phenomenon via the video-club shelves has brought on a fascinating debate that goes on until now in blogs, comics, alternative cuts – even in a vulgar sequel. Against all pseudoscience, for some of us time stopped on October 30, 1988, at dawn. "Donnie Darko" is just like that nostalgic '80s song that you seem to like more than you thought (and now you can't stop listening to).
Director: Richard Kelly
Screenwriter: Richard Kelly
DoP: Steven Poster
Music: Michael Andrews
Editors: Sam Bauer, Eric Strand
Principal Cast: Jake Gyllenhaal, Jena Malone, Drew Barrymore, Mary McDonnell, Katharine Ross, Patrick Swayze, Noah Wyle
USA | 2001 | Color | DCP | 113' | English