Hunting the Lion with Bow and Arrow / La Chasse au Lion a l'' Arc
22/9/2017, 19:00, Danaos 2
Fifty years after its original release, the film which became a landmark in ethnographic cinema will take us on a journey to the desertous region between the Republic of Niger and Mali, as it captures the daily routine of a tribe of hunters. The screening of this digitally restored film, will be shown on the occasion of the 100 th anniversary of the birth of the highly acclaimed anthropologist and director Jean Rouch. The film will be introduced by anthropologist Konstantinos Aivaliotis.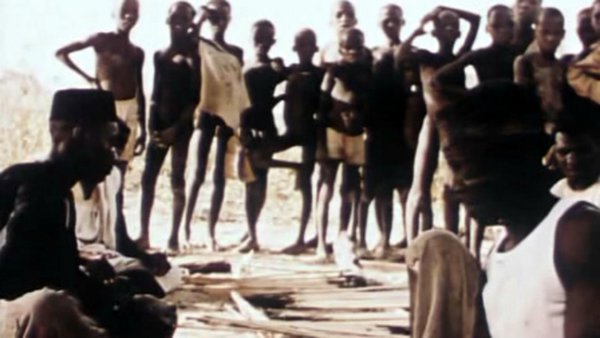 Between 1957 and 1964, Jean Rouch, the influential anthropologist and director, traveled the desert area between Niger River and Mali following Songhai hunters, the only ones of their people entitled to kill a lion. Rouch documents respectfully the everyday rituals of a particular kind of hunting, of which technique and magic are inextricable parts.
An iconic film for ethnographic cinema, "Hunting the Lion with Bow and Arrow" is screened at AIFF in honor of a double anniversary, as this year marks fifty years since its first screening as well as a century since the birth of Rouch: a filmmaker who elaborately blurred the line between documentary and fiction, an innovator of French cinema-verite and a pioneer in the blooming of Nouvelle Vague.
Director: Jean Rouch
Screenwriter: Jean Rouch
DoP: Jean Rouch
Editor: Dov Hoenig, Jose Matarasso
Featuring: Tahirou Koro, Issiaka Moussa, Belebia Moussa, Wangari Moussa, Yaya Koro
France | 1967 | Color | DCP | 88' | French