Eastern Boys
27/9/2017, 17:45, Ideal
A wealthy middle-aged man picks up a young immigrant not knowing that the latter's gang is waiting to rob him. The man, however, refuses to turn him in, seduced by the rush of youth that unexpectedly comes to fill his emotional void. In the centre of a multicultural though chaotic harsh world, Campillo explores the possibility of understanding, forgiveness and salvation in unexpected and sometimes awkward situations through the narration of a disarmingly candid love story.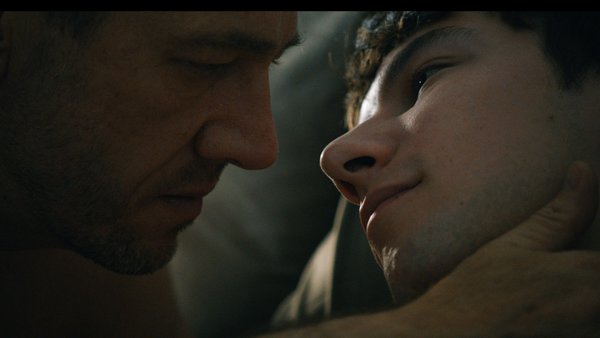 Daniel, a wealthy middle-aged man living in Paris, picks up a young Ukrainian immigrant named Marek. What he doesn't know is that Marek's gang will break into his apartment on the very day of the date.
Campillo outlines realistically the dead-ends, the fears and the violence of street kids who blow off steam at a scary party in front of stunned Daniel. The events will take a strange turn when the unhappy middle-class man decides against the obvious, enchanted by the rush of youth that unexpectedly fills his emotional void. By staying consistently away from cliches and melodrama, the director keeps the balance between a social contemplation and an unusual love story, seeking the reasons for his heroes' choices that hide in the details.
Director: Robin Campillo
Screenwriter: Robin Campillo, Gilles Marchand
DoP: Jeanne Lapoirie
Music: Arnaud Rebotini
Editor: Robin Campillo
Principal Cast: Olivier Rabourdin, Kirill Emelyanov, Daniil Vorobyov, Edea Darcque
France | 2013 | Color | DCP | 128' | French, Russian, English