City of Ghosts
21/9/2017, 18:00, Odeon Opera 1
Wanted by ISIS and with the lives of their relatives in mortal danger, a group of Syrian journalists rebel against the Islamic State by releasing evidence of the abhorrent practices of the jihadists, through the use of social media. This award-winning documentary by Matthew Heineman unravels in the manner of a spy thriller and is already considered a favourite to win the next Academy Award for Best Documentary Feature.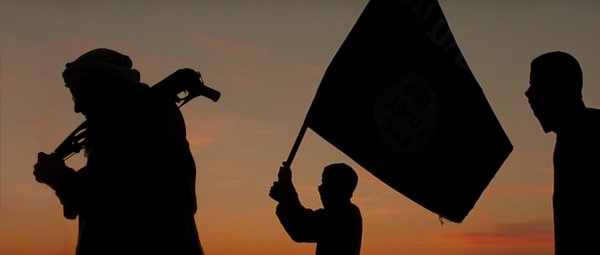 After the film was screened in Sundance Film Festival, international press deemed it to be the last word that has to be spoken about ISIS. This is indicative of the film's quality as to the substantiation and abundance of information concerning an area under permanent communication embargo. The on-location footage comes from the guerilla reporters who risk everything for a few seconds of raw truth from the capital of the Islamic State.
This footage is channeled by the organization "Raqqa is Being Slaughtered Silently" into social media. Heineman uses as his starting point an award receiving ceremony for the RBSS, and carries on to follow activist journalists as far as deep Europe, creating a fascinating narrative which at times is reminiscent of a spy film. The film becomes extremely loaded at certain points, reminding us the inconceivable reality experienced by the real protagonists of the film.
Director: Matthew Heineman
DoP: Matthew Heineman
Music: Jackson Greenberg, H. Scott Salinas
Editors: Matthew Hamachek, Pax Wassermann, Matthew Heineman
Featuring: Abu Bakr Al-Baghdadi, Hamoud, Hassan, Hussam, Naji Jerf, Mohamad
USA | 2017 | Color | DCP | 90' | Arabic