Did You Wonder Who Fired the Gun?
30/9/2017, 17:30, Ideal
Believing that his great-grandfather murdered a black man in Alabama in 1964 with no apparent reason, Travis Wilkerson begins an investigation into his family's dark past where he finds links to the history of a nation and the heritage of racism which holds strong to this day. One of the most talked about documentaries of the year.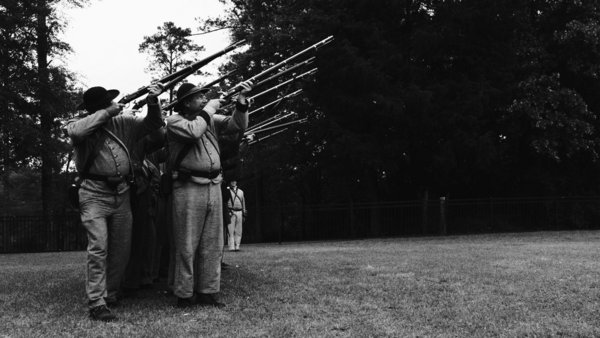 Travis Wilkerson, described by Sight & Sound as the "political conscience of American independent cinema in the 21st century", adopts the role of the detective-narrator in his voice-over film noir which confronts racism in the American south and his family's past.
Through black and white frames stained by red blood, his investigation makes use of chilling home videos and anonymous information leading him to the grave of Bill Span, an African-American who was murdered by his great-grandfather. Through folk songs and the lyric video of "Hell You Talmbout" a nation's collective guilt turns into an amazing singalong that invites the viewer to rise against history repeating itself. Sharp, straightforward, aggressive and openly engaged cinema. In a word, necessary.
Director: Travis Wilkerson
Screenwriter: Travis Wilkerson
DoP: Travis Wilkerson
Editor: Travis Wilkerson
USA | 2017 | Color and B&W | DCP | 90' | English