Konstantinos Tzoumas: An Actor by Nature
25/9/2017, 19:30, Danaos 1
A cinematic portrait of Kontantinos Tzoumas, a man who has been described as sarcastic by nature, an idiosyncratic actor and an instinctive author. Cast & crew in attendance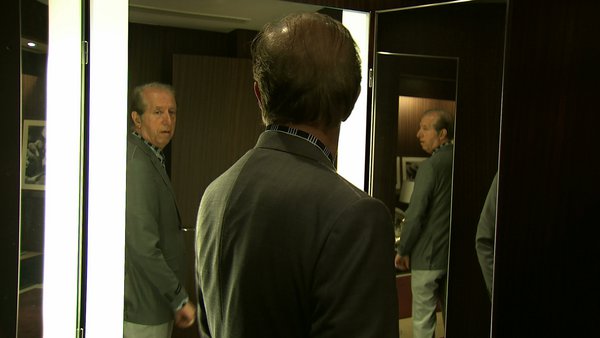 This documentary is a film portrait of Konstantinos Tzoumas, a man who has been described as "Sarcastic by nature, actor by temperament and writer by instinct".
Tzoumas accepts this description adding "… a tasteful thief, lacking somewhat dedication and taste for opinions, reluctant to complete things. Also, seriousness bores me, imposed seriousness makes me laugh and professional comedians make me depressed. Furthermore I feel sad if I lose something, though I didn't do anything to prevent the loss…" Cast & crew in attendance
Director: Dimitris Koutsiabasakos
Screenwriter: Dimitris Koutsiabasakos
DoP: Efstratios Theodosiou
Music: Κafka takes Νotes
Editor: Dimitris Kadis
Featuring: Konstantinos Tzoumas
Production: ERT A.E.
Greece | 2017 | Color | DCP | 50' | Greek