Tokyo Idols
21/9/2017, 21:00, Odeon Opera 2
The latest rage in Japan sees teenage girls impersonating pop stars on stage, while men of different ages sing and dance along to the pop melodies effortlessly; their adoration launches the girls' careers and turns them into teen idols. This eccentric documentary, set in the heart of downtown Tokyo, chronicles the obsession of an entire culture with teen female sexuality and how it becomes acceptable in what is otherwise a conservative society.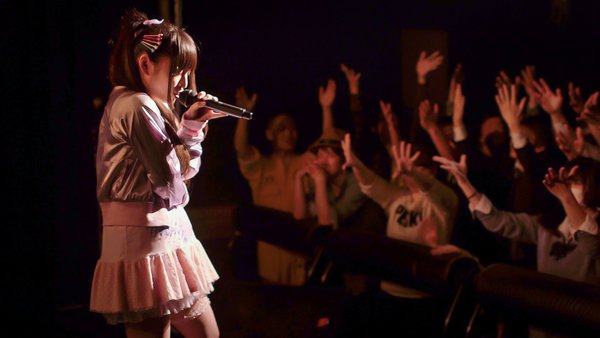 The latest music trend in Japan wants teenage girl to act as pop stars on stage while men of every age sing and dance to their simple tunes. The "Brothers", as these devoted fans call themselves, sponsor unfailingly the careers of these underage idols, while many of them have left their jobs and families in order to watch their idols both in real and digital life.
An eccentric chronicle from the colorful heart of Tokyo, this revealing documentary shows the psychosis of an entire culture with young female sexuality and the ways it enjoys a guilt-free status in the conscience of a deeply conservative society.
Director: Kyoko Miyake
Screenwriter: Kyoko Miyake
DoP: Van Royko
Music: David Drury
Editor: Anna Price
Featuring: Ri Ri
UK, Canada | 2017 | Color | DCP | 88' | Japanese