Bastards / Les Salauds
28/9/2017, 17:45, Odeon Opera 1
29/9/2017, 22:45, Danaos 2

The captain of an oil tanker must hastily return to shore for grievous personal reasons which result in him having to face a corrupt Parisian family. Denis sets Vincent Lindon and Chiara Mastroianni in orbit around two of her trademark subjects: the concession that the world is a savage place and the impact of blood ties on people' s lives.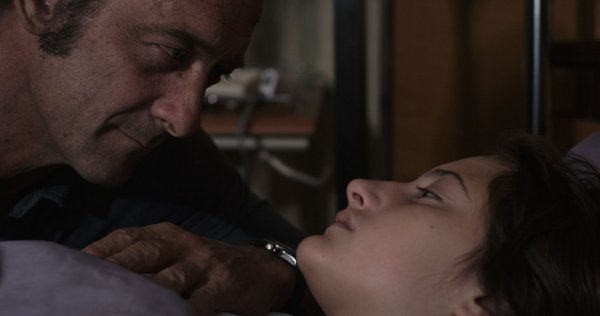 The lonely course of tanker captain who returns hastily ashore due to serious personal issues meets with the corrupt story of a Parisian family that suffers and is being destroyed by morally dubious actions.
Denis gathers some of her favorite collaborators (actors Vincent Lindon, Michel Subor, Gregoire Colin, Tindersticks, writer Jean-Pol Fargeau, the great Agnes Godard as Director of Photography) and welcomes some new (Chiara Mastroianni as leading lady) to deal with two of her favorite subjects: the acceptance of a modern world that consumes the weak as well as the various ways that blood relations dictate and define human lives –in this case in the form of a poisonous virus.
Director: Claire Denis
Screenwriters: Claire Denis, Jean-Pol Fargeau
DoP: Agnes Godard
Music: Stuart Staples
Editor: Annette Dutertre
Principal Cast: Vincent Lindon, Chiara Mastroianni, Julie Bataille, Michel Subor, Lola Creton, Alex Descas
France, Germany | 2013 | Color | DCP | 100' | French, English