Good Work / Beau Travail
29/9/2017, 22:00, Odeon Opera 1
1/10/2017, 22:00, Danaos 2

The taciturn mannered staff Sargent Galoup is in charge of a quiet unit of the French Foreign Legion in Djibouti. The arrival of Sentain , a handsome soldier, is greatly disconcerting to him and wrecks his internal balance as well as his outwardly behaviour. In this masterpiece, Denis captures the beat of human drama and time in highly adverse situations. Denis Lavant is outstanding in the role of the love-stricken staff Sargent.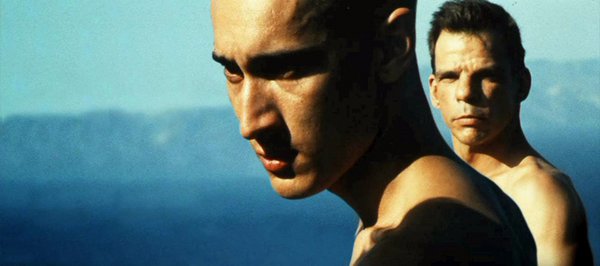 Claire Denis freely adapts Herman Melville's novel "Billy Budd, Sailor" and two of his poems to conjure up a microcosm in heat, a fascinating ballet of bodies and images, a battle of passions in a French Foreign Legion outpost in Djibouti.
This small, quiet unit is dominated by ugly staff sergeant Galoup, one of Commander Bruno Forestier's trusty officers, whom he loves and respects greatly. The arrival of angelic-looking young recruit Sentain disturbs him no end, shattering all sense of balance, mental or otherwise. Denis captures the beat, the timing and the constant commotion of human drama in highly volatile circumstances. She has a rare sensibility for physical struggle, throbbing matter and scorching landscape, observing with the intensity and the acute awareness of a trained anthropologist the uneasy mix between authority and the local multinational and multicultural element.
Director: Claire Denis
Screenwriters: Claire Denis, Jean-Pol Fargeau
DoP: Agnes Godard
Music: Charles Henri de Pierrefeu, Eran Tzur
Editor: Nelly Quettier
Principal Cast: Denis Lavant, Michel Subor Gregoire Colin, Richard Courcet
France | 1999 | Color | 35mm | 93' | French, Italian, Russian