I Can't Sleep / J' pas sommeil
22/9/2017, 22:45, Ideal
23/09/2017, 23:15, Danaos 2

Against the backdrop of a horror-stricken Paris resulting from a series of elderly women being
murdered, two different stories unravel in the same multiracial neighbourhoods: a beautiful young
Lithuanian woman arrives in the city on the deceitful promise of an acting career while a family of immigrants arrive from the Caribbean as their family ties fall apart. Based on a real incident which shocked French society in the 80s, Denis uses the pretext of its mystery to explore the seduction and dangerous twists of the contemporary western world, hardships which can befall on people of all origins and languages. One of the sharpest sociopolitical films of the 90s.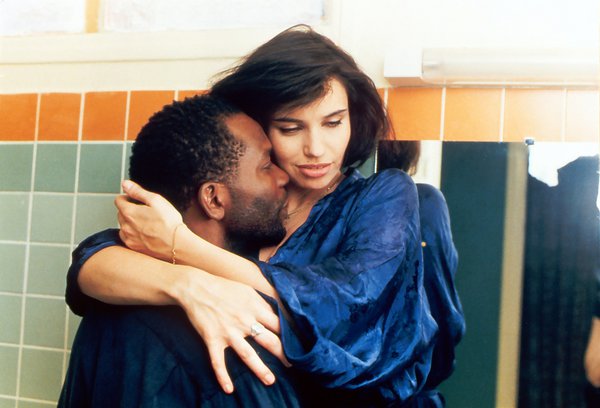 A Lithuanian actress travels by car to Paris looking for a director who had promised her to help her with her career. In the multiracial neighborhood where she find s a home, an immigrant family from the Caribbean is troubled by the tensions and its members' fragile relationships. As we watch these two stories, the city is terrified by the serial murders of elderly women.
Denis' film is based on a true story that had shocked French society in the '80s. The director uses it as a pretext to explore the dangerous allures of a modern metropolis, through the experiences of its multinational populations. Beneath the mild and narratively complex ways of the director lies one of the most socio- politically lucid films of '90s French cinema.
Director: Claire Denis
Screenwriters: Jean-Pol Fargeau, Claire Denis
DoP: Agnes Godard
Music: Jean-Louis Murat, John Pattison
Editor: Nelly Quettier
Principal Cast: Yekaterina Golubeva, Richard Courcet, Alex Descas, Beatrice Dalle, Laurent Grevill
France, Germany, Switzerland | 1994 | Color | 35mm | 110' | French, Russian, English