Nenette and Boni / Nenette et Boni
24/9/2017, 17:15, Odeon Opera 1
26/9/2017, 21:13, Danaos 2

Fifteen year old Nenette runs away from home when she is confronted with her own unwanted pregnancy and seeks refuge at her estranged brother's house. Denis portrays the details of their dysfunctional relationship accompanied by, what is now considered the Tindertsicks' most popular soundtrack, a Truffaut-like spontaneity and the novel quality indicative of the Nouvelle Vague movement. The film received the Golden Leopard and three acting awards at the Locarno International Film Festival.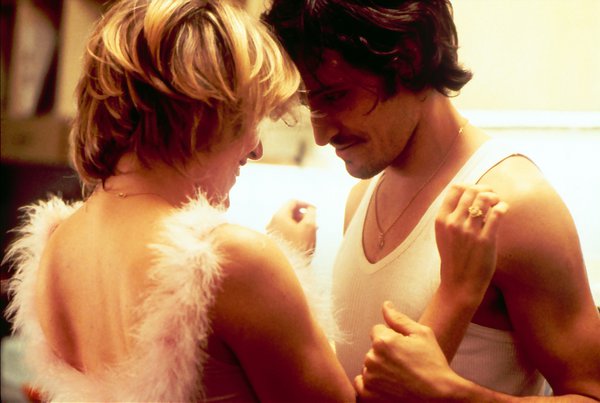 Winner of Gold Leopard and three performance awards (for Gregoire Colin, Alice Houri, Valeria Bruni Tedeschi) at Locarno Festival, Denis' fourth feature film is the story of two siblings who grew up separately and remained alienated for years, leading lonely and unstable lives in suburban Marseille.
When 15year-old Nennete leaves her boarding school in the face of an unwanted pregnancy, she finds shelter at her dreamy brother's home. Claire Denis recounts the difficult relation they try to handle and the sentiment journey they will have to take, enhanced with Tindersticks' popular music and a spontaneous direction reminiscent of Truffaut and Nouvelle Vague.
Director: Claire Denis
Screenwriters: Claire Denis, Jean-Pol Fargeau
DoP: Agnes Godard
Music: Tindersticks
Editor: Yann Dedet
Principal Cast: Gregoire Colin, Alice Houri, Jacques Nolot, Valeria Bruni Tedeschi, Vincent Gallo, Malek Brahimi, Gerard Meylan, Alex Descas
France | 1996 | Color | 35mm | 103' | French