No Fear, No Die / S' en Fout la Mort
21/9/2017, 19:00, Danaos 2
28/9/2017, 22:30, Danaos 2

Through the story of two immigrants, who arrange cockfights in the basement of a restaurant,
Claire Denis offers up a postmodern noir which is set in the underworld of a multicultural Marseilles. The violent sight of the fights intensifies the claustrophobic atmosphere resulting from an almost aggressive realism while the physical performances of Descas and De Bankolé impart an exotic eroticism on the film, all the while the French filmmaker continues to investigate the social conflicts resulting from the end of colonialism.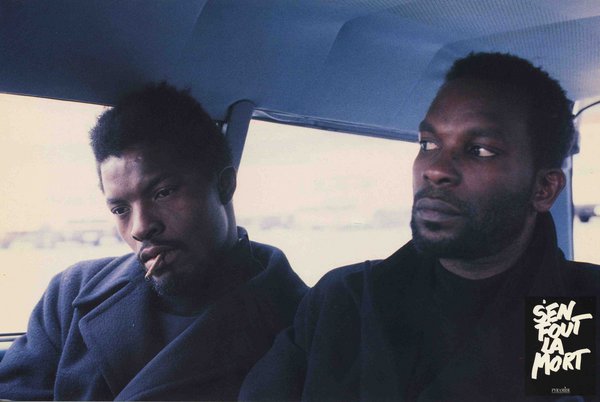 If Claire Denis establishes the basic issues of her filmography in her first film, here she solidifies her style and her influences. By glorifying visual story telling as inherited from Jarmusch and Cassavetes ("The Killing of a Chinese Bookie" is a great influence) she gives us a modern noir, with a background of social conflict that brought upon the end of colonialism. This time she leaves the landscape of Africa behind and confines her story in a claustrophobic basement.
Every word is precious and analyzed for the narration's sake to its core meaning: underworld, faux pas and the dual "cock-fighting". The voice-over gradually abates, the performances become brutally natural and just like that, in the middle of a makeshift ring, a pure ancient tragedy is composed.
Director: Claire Denis
Screenwriters: Claire Denis, Jean-Pol Fargeau
DoΡ: Pascal Marti
Music: Abdullah Ibrahim
Editor: Dominique Auvray
Principal Cast: Alex Descas, Isaac De Bankole, Jean-Claude Brialy, Solveig Dommartin
France, West Germany | 1990 | Color | 90' | French