Moby Dick
23/9/2017, 17:30, Danaos 1
It is hard to take on the work of a literary giant, especially when no one before had dared tranfer it to the big screen. Huston succeeded, adding his signature to a brave and remarkable adaptation, starring Gregory Peck in the legendary role of Captain Ahab as well as the imposing Orson Welles.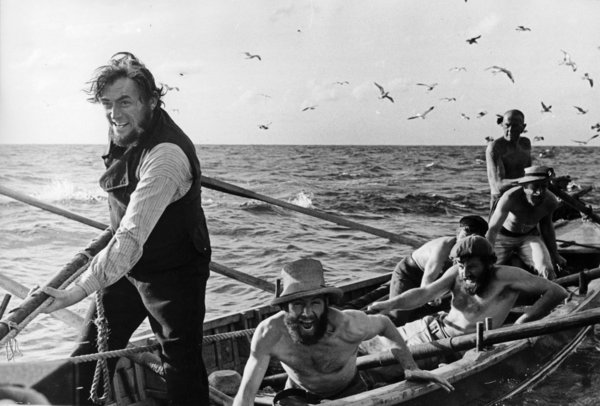 Despite the fact that there had already been two cinematic versions of it, Herman Melville's famous book remained the ultimate challenge for every ambitious director, being viewed as a book impossible to visualize successfully, which was also proved by the indifferent films directed by then. The confrontation of John Huston with "Moby Dick" may be seen today as an extension of Captain Ahab's story and his obsession with the white whale.
A showdown against a great and problematic production that was marked by great fights and costs that exceeded the original budget, led all the same to a great film about the transcendental universe of the vast ocean and the importance of defending exhaustively the ideas of a leader (and director), even if they may lead to disaster.
Director: John Huston
Screenwriters: John Huston, Ray Bradbury, Herman Melville (novel)
DoP: Oswald Morris
Music: Philip Sainton
Editor: Russell Lloyd
Principal Cast: Gregory Peck, Richard Basehart, Leo Genn, James Robertson Justice, Harry Andrews
USA, UK | 1956 | Color | DCP | 116' | English