The African Queen
28/9/2017, 17:30, Ideal
During the First World War a missionary spinster is forced to cohabit with a drunken adventurer on board a decaying boat while they cross the Congo river with all its dangers and not realising that their cohabitation will lead to an unexpected romance. One of the best exotic adventures ever to have been made with Katharine Hepburn and Humphrey Bogart, a charmingly odd couple. "The African Queen" was nominated for 4 Academy Awards, winning Best Actor in a Leading Role, the only golden statue Bogart received throughout his glorious acting career. Digitally restored version.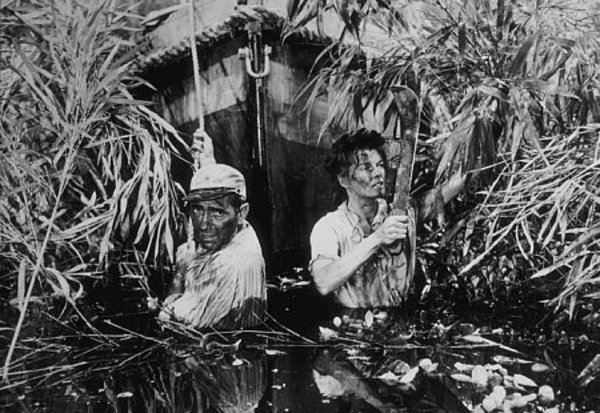 Directing an exotic adventure in Africa without going there seemed unimaginable to John Huston who didn't think twice before taking an entire Hollywood crew to the depths of the "dark continent". "The Queen of Africa" (the name of an almost derelict steamboat) was bound to make cinematic history due to its filming difficulties that, all the same, did not affect the final outcome.
Humphrey Bogart and Katharine Hepburn carry off exquisitely the story of their characters, a story based on the classic pattern "opposites attract" that was marked by the constant threat of a great war happening somewhere faraway.
Director: John Huston
Screenwriters: John Huston, James Agee, C.S. Forester (novel)
DoP: Jack Cardiff
Music: Allan Gray
Editor: Ralph Kemplen
Principal Cast: Humphrey Bogart, Katharine Hepburn, Robert Morley, Peter Bull
USA, UK | 1951 | Color | DCP | 105' | English, German, Swahili