The Asphalt Jungle
25/9/2017, 17:30, Ideal
When the "perfect" robbery doesn't go according to plan, the members of a gang fall apart one by
one and what follows is an frenzy of betrayal which gives Huston the opportunity to take a sedulous look into the psyche of outlaws, their dreams for a better life and the succession of failures which end their lives before any bullet can. Nominated for four Academy Awards (Best Actor in a Supporting Role, Best Director, Best Screenplay and Best Cinematography). Digitally restored version.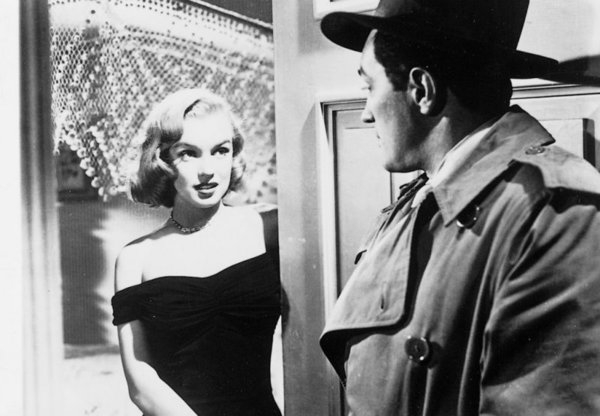 A notorious robber is organizing a life-changing robbery with the help of a lawyer who agrees to finance him. Everything goes according to plan in "The Asphalt Jungle" until the meticulously organized robbery takes a bad turn and composure gives way to panic.
A really brave glimpse on the USA underworld by Houston who tells the whole story from the outlaws' point of view, presenting them both as protagonists and tragic heroes with a deeply humane side beneath their fears and ambitions. Huston is extremely successful in avoiding any didacticism and morality lessons. Take notice of this Marilyn Monroe's early appearance, just before she skyrocketed as the ultimate sex symbol of the '50s.
Director: John Huston
Screenwriters: John Huston, Ben Maddow
DoP: Harold Rosson
Music: Miklos Rozsa
Editor: George Boemler
Principal Cast: Sterling Hayden, Louis Calhern, Jean Hagen, James Whitmore, Sam Jaffe, John McIntire, Marilyn Monroe
USA | 1950 | B&W | DCP | 112' | English, German