The Maltese Falcon
1/10/2017, 17:00, Danaos 1
Nominated for three Oscars, the archetypal film noir of American cinema and one of the best directorial debuts signalled the beginning of a new genre, the birth of a timeless star and the beginning of a beautiful friendship and collaboration between Huston and Bogart. Digitally remastered version.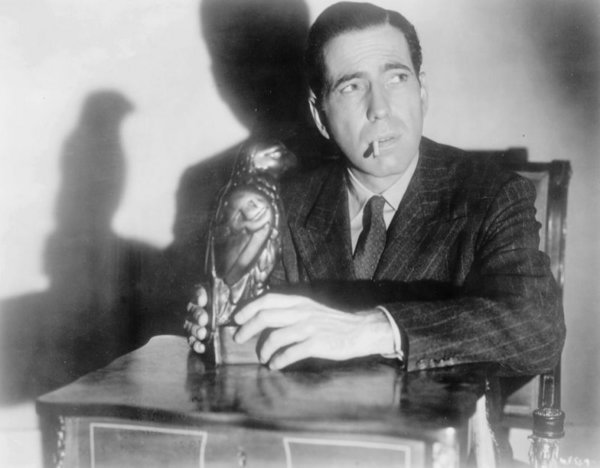 This is the film that is usually referred to as "the first film noir" not due to its content, since the elements that became characteristic of the genre already existed in American cinema, but because it defined the aesthetic and narrative rules of the genre that was to dominate the following years through a series of innovations envisioned by a new person in the film industry.
John Huston's impressive debut that turned Bogart into a star had a similar impact with that of Orson Welles' "Citizen Kane" of the same year, thanks to its innovative camera angles and "clever" lighting" that are part of the narration, emphasizing the dead-end detective Sam Spade faces when he gets involved with dangerous men and 'femmes fatales' while looking for a mysterious statue.
Director: John Huston
Screenwriter: John Huston
DoP: Arthur Edeson
Music: Adolph Deutsch
Editor: Thomas Richards
Principal Cast: Humphrey Bogart, Mary Astor, Gladys George, Peter Lorre, Barton MacLane, Lee Patrick, Sydney Greenstreet
USA | 1987 | B&W | DCP | 100' | English