The Misfits
21/9/2017, 20:00, Ideal
The lonely path of a recently divorced woman searching for love and acceptance crosses with that of a group of misfit cowboys. A melancholic requiem about the beautiful losers of this world starring Clark Gable, Marilyn Monroe and Montgomery Clift in their final on-screen presence.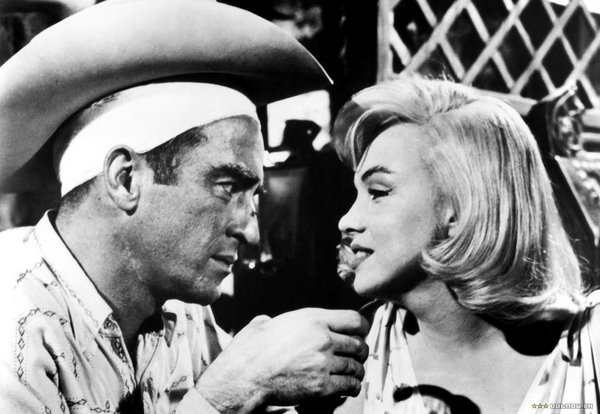 "The Misfits" marked Gable's last cinema appearance (he died two days after the end of the shooting) as well as Marilyn Monroe's (who died 18 months later) and was also one of the last appearances of Montgomery Clift. The film which was bound to become a multiple swansong in the history of cinema today seems like a meeting of ghosts.
The beautiful losers of this world, often present in the director's filmography, come in the form of a marginal group of cowboys that intersects with the lonely journey of a woman recently divorced, seeking a bit of love and acceptance. This unorthodox company takes us to a beautiful yet melancholic journey, a touching elegy on the end of illusions and young dreams.
Director: John Huston
Screenwriter: Arthur Miller
DoP: Russell Metty
Music: Alex North
Editor: George Tomasini
Principal Cast: Clark Gable, Marilyn Monroe, Montgomery Clift, Thelma Ritter, Eli Wallach
USA | 1961 | B&W | DCP | 125' | English