The Treasure of the Sierra Madre
27/9/2017, 17:30, Danaos 1
Three men hit the mother lode while looking for gold in Mexico and are successful at fending off their enemies bar the greatest one: their greed which gradually turns them into monsters. "The Treasure of Sierra Madre" is one of the most cynical films ever made. It won an Academy Award for Best Director, Best Screenplay and Best Actor in a Supporting Role for Walter Huston, the director's father. Digitally restored version.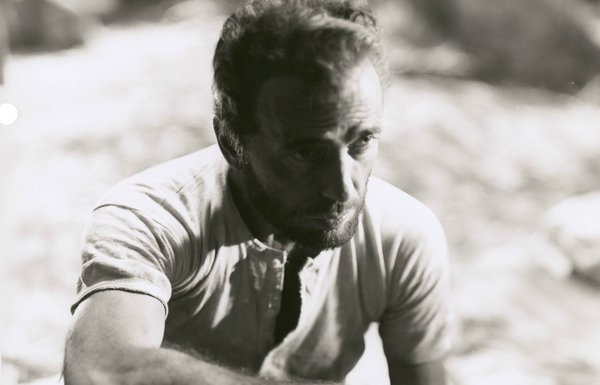 The film that Jack Warner exclaimed proudly (after yelling for exceeding the budget) that it was the best film his studio ever made. It was shot mainly in a remote part of Mexico and manages to document in a chilling manner the collapse of a man consumed by his greediness.
Three adventurers go looking for gold in an area suggested by the oldest of the three. After the first findings they confront anyone who tries to come near while the relationship among the three is falling apart mainly due to the failure of one of the most misanthropic characters in the history of cinema (Bogart gives an excellent performance) to maintain any balance, blinded by the possibility of easy and fast gains.
Director: John Huston
Screenwriters: John Huston, B. Traven (novel)
DoP: Ted D. McCord
Music: Max Steiner
Editor: Owen Marks
Principal Cast: Humphrey Bogart, Walter Huston, Tim Holt, Bruce Bennett, Alfonso Bedoya
USA | 1948 | B&W | DCP | 126' | English, Spanish