Mad Love
A doomed Zulawski-style love triangle, trapped inside an out-of-control gangster vendetta, where everything moves at a lightning-fast pace. In this colorful kaleidoscope of cartoonish exaggeration, both the dialogue and the characters take on symbolic dimensions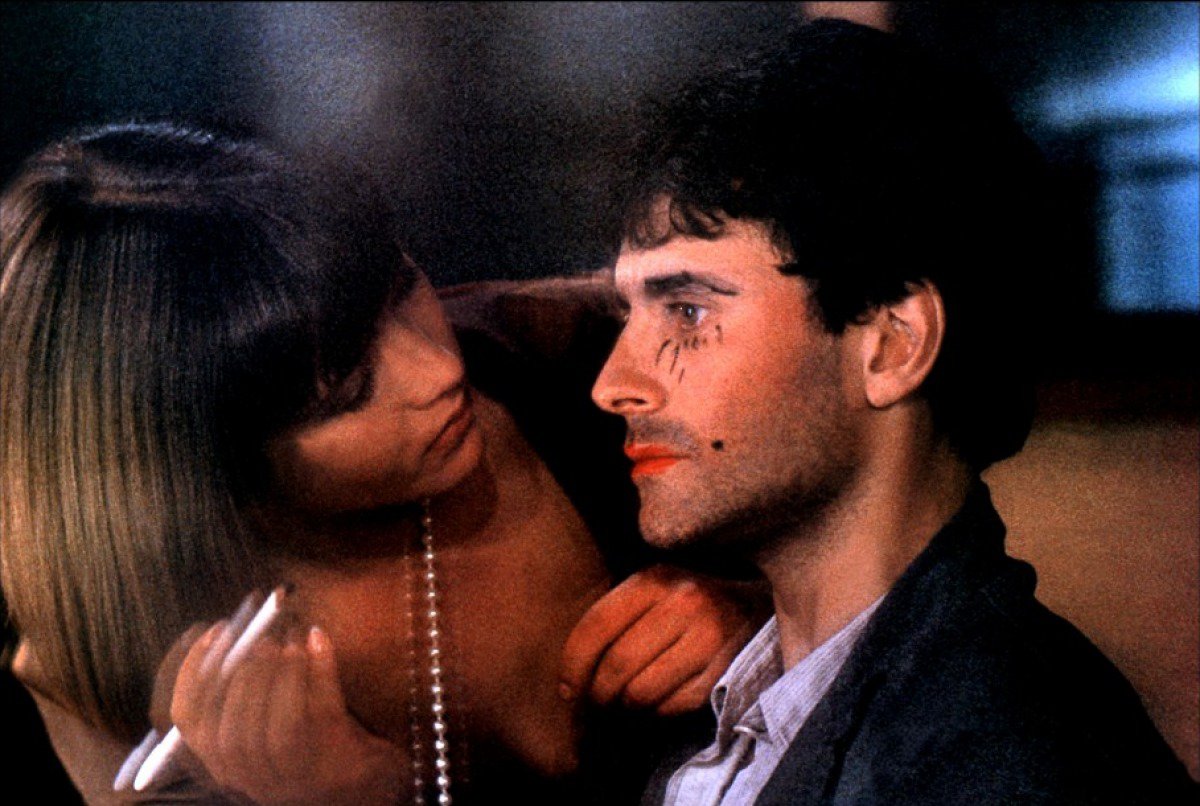 "The film is inspired by Dostoyevsky's "The Idiot" and intended as a homage to the great writer." These words mark the ending of "Mad Love", a film where Andrzej Zulawski's creative obsession with the Russian writer's oeuvre culminates in a bombastic, hyperactive film adaptation, taking place in modern-day France instead of 19th Century Russia.
Having just been discharged from a psychiatric asylum, naive Léon encounters criminal Micky and his gang after a successful bank robbery, as they are planning to take revenge from the all-powerful brothers Venin, who hold Micky's girlfriend Mary hostage.
What follows is a doomed Zulawski-style love triangle, trapped inside an out-of-control gangster vendetta, where everything moves at a lightning-fast pace. In this colorful kaleidoscope of cartoonish exaggeration, both the dialogue and the characters take on symbolic dimensions: they're less human and more vessels of volcanic emotions that could erupt on the screen at any given moment. Th.P.

l'amour braque / ερωτική τρέλα - trailer by NyxtesPremieras
Πρωτότυπος τίτλος / Original title
L' Amour Braque
Σκηνοθεσία / Director
Andrzej Zulawski
Σενάριο / Screenwriters
Etienne Roda-Gil, Andrzej Zulawski
Φωτογραφία / DoP
Jean-François Robin
Μουσική / Music
Stanislas Syrewicz
Μοντάζ / Editor
Marie-Sophie Dubus
Εμφανίζονται / Featuring
Sophie Marceau, Francis Huster Tchéky Karyo, Christiane Jean
Jean-Marc Bory, Michel Albertini
Γαλλία / France
1985
Εγχρωμο / Color
DigiBeta
101'
Γαλλικά / French