Blackboard Screen: Cinema and Education at the 25th Athens International Film Festival
For a fourth concecutive year the Athens International Film Festival – Opening Nights hosts a unique selection of screenings of social nature which is actualised in the context of the business program "Human Resource Development, Education and Lifelong Learning" and is co-funded by the European Union (European Social Fund) and national resources. The films in this retrospective will be screened for the first time in Greece, with entrance free of charge.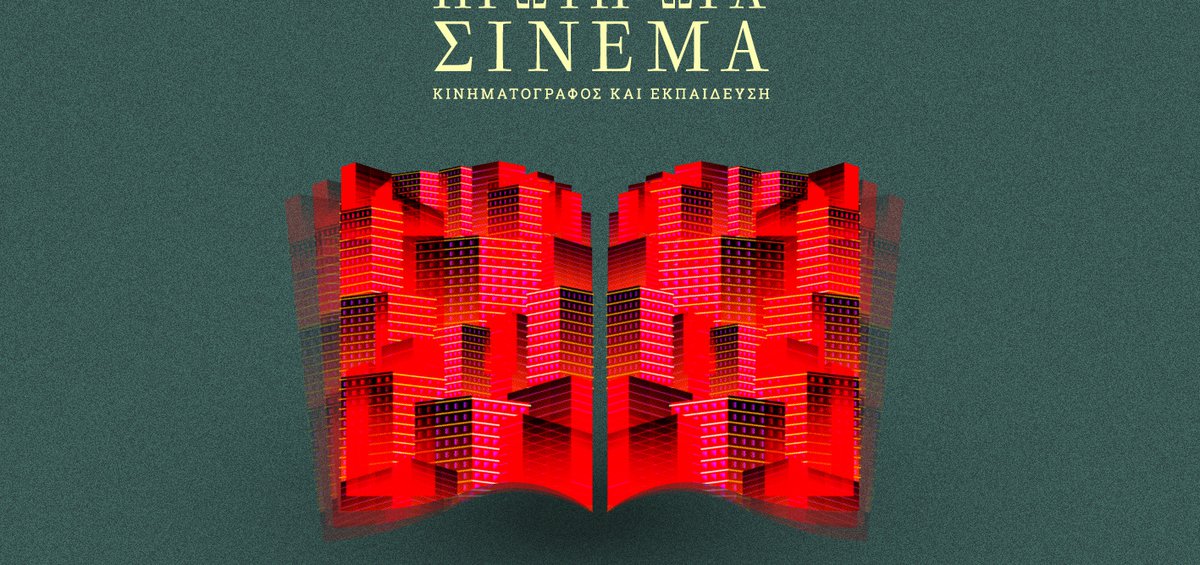 This time, at the center of this retrospective lies Education, which, by itself, consists of a wide and endless thematic pool that feeds and inspires countless films of different origins and genre. The current selection aims to raise awareness but also to inform in depth the viewers about issues like underage alienation, school bullying, the mandatory need for a modernization of the educational system, the corelation and reaction between educating marginalized minorities and the multifaceted sense of diversity within the educational surroundings. From Afghanistan to Israel and from Ireland to Argentina and Bulgaria, this retrospective attempts to cover a universal spectrum of contemporary challenges that children have to deal with nowadays, but also the adults that contribute to their cultivation and nurture.
The movies of the tribute are listed below:
The Pig by Dragomir Sholev
19/09/19, 19:00, DANAOS 2
The main character is introduced with his back to the camera. Keeping his head down he is running to get away. His overweight body hides in dark alleyways. And the nickname given to him by his classmates "The Pig". A Dardennian portrait of bullying, an incredibly accurate portrayal of the beast that feeds on hatred for anything different.
School Life by Νeasa Ni Chianáin, David Rane
22/09/19, 18:00, DANAOS 2
Focusing on a pair of teachers' alternative way of teaching at an Irish boarding school, we are presented with a touching commentary on the education lifecycle and the place of the educator and the student within it.
Joel by Carlos Sorín
23/09/19, 17:00, IDEAL
In a small Patagonian town a couple find out that their application to adopt a child has been approved. Nine-year old Joel initially brings bliss to the family, but soon troubles arise when the school and local community are bothered by his presence. A government administration which is more concerned with keeping up appearances than the actual welfare of children and the deep-seated malaise of a small town become the focus of an experienced eye which knows how to persistently focus on the most difficult issues.
Flawless by Sharon Maymon, Tal Granit
24/09/19, 17:15, IDEAL
Three 17-year old girls are prepared to go to extremes to attain the relentless beauty standards imposed by their school peers. But one of them also has to deal with the secret that she was born a boy. A lighthearted teen comedy turns into a thriller as the fragile nature of being different clashes with the cultural phenomenon of fierce competition thriving in Israel.
The Orphanage by Shahrbanoo Sadat
27/09/19, 18:00, IDEAL
In Soviet-occupied Afghanistan, a waif is taken to an orphanage where he will find friendship, ideological indoctrination and love. And whenever things get tough he becomes the hero of his own Bollywood fantasies. Neorealism, cinephilia, a country on the brink, imagination as a form of escapism and a powerful finale in this one of a kind coming-of-age film.