John Mcenroe: In The Realm Of Perfection
"Cinema lies, sport doesn't". Taking his cue from Godard's famous saying and based on the now legendary 1984 French Open – Men's Singles final, the director of this unconventional portrait of one of the most important and controversial tennis stars tries to decipher the roguish John McEnroe. The film will be introduced by sports journalist Giannis Kifonidis.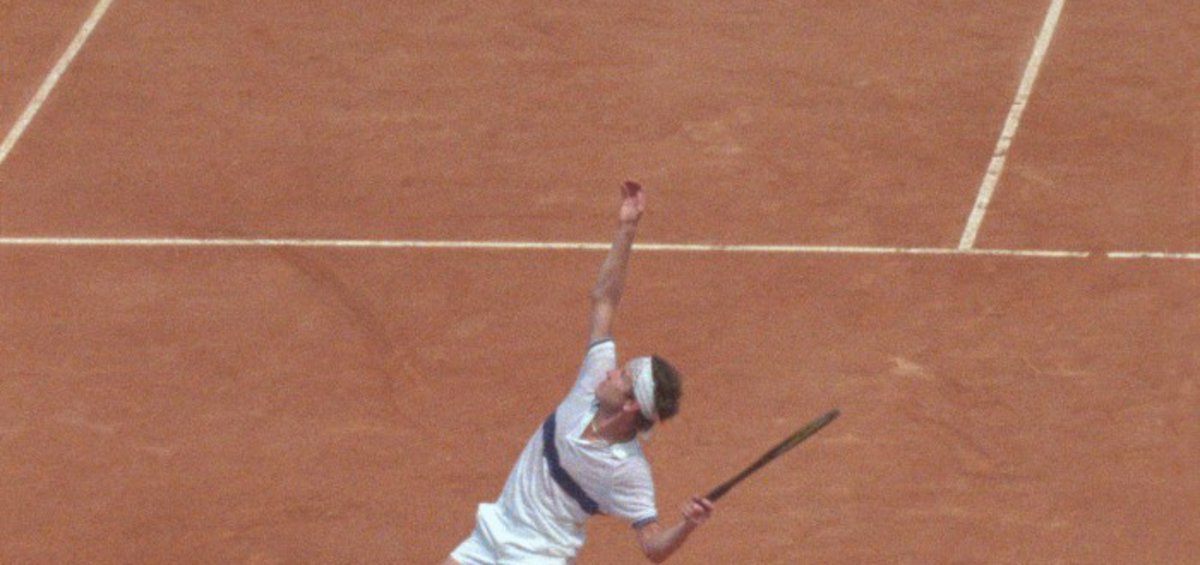 FRANCE | 2018 | COLOR AND B&W | DCP | 95' | FRENCH, ENGLISH
Mixing original Roland-Garros material with Cahiers du Cinema mentality, the film is light years away from a typical portrait of an athlete. It looks more like a cinephile essay that walks the line between tennis and cinema with exceptional success. McEnroe, now, transforms into a sophisticated sappy hero, who erupts against an indiscernible unfairness.
But the fans of the short-tempered American tennis player aren't bound to be disappointed. When the theoretical text stops, the most characteristic moment of his career unfolds: the final against Lendl in Roland-Garros 1984, just before McEnroe completed the best season by a tennis player in history. Th.K.
DIRECTOR: Julien Faraut
SCREENWRITER: Julien Faraut
DoP: Gil de Kermadec, Julien Faraut
MUSIC: Serge Teyssot-Gay
EDITOR: Andrei Bogdanov
FEATURING: John McEnroe, Ivan Lendl, Mathieu Amalric (voice-over)
JULIEN FARAUT
Born in Colombes, France in 1978. In 2000, he earned a master's degree in History. He has worked at the French Sports Institute for fifteen years. He has taken advantage of this to make a series of films interconnecting sport, cinema and art.
FILMOGRAPHY
2018 John McEnroe: In the Realm of Perfection
2013 Un Regard Neuf Sur Olympia 52