FAUST: A GERMAN FOLKTALE / FAUST: EINE DEUTSCHE VOLKSSAGE
The last film Murnau made in his country and of equal value to "Nosferatu" and "Sunrise: A Song of Two Humans", his two indisputable masterpieces (and two of the most important films ever made), this spectacular cinematic version of the literary myth of "Faust" displaying comparable artistic greatness and similar directorial genius, constitutes an ideal aesthetic summary of the sensational German expressionism movement in film (which was exalted and studied in depth by Lotte Eisner). Part of a double feature with "Lotte Eisner- A Place. Nowhere / Lotte Eisner, Aucun Liue, Nulle Part", screening a digitally remastered copy.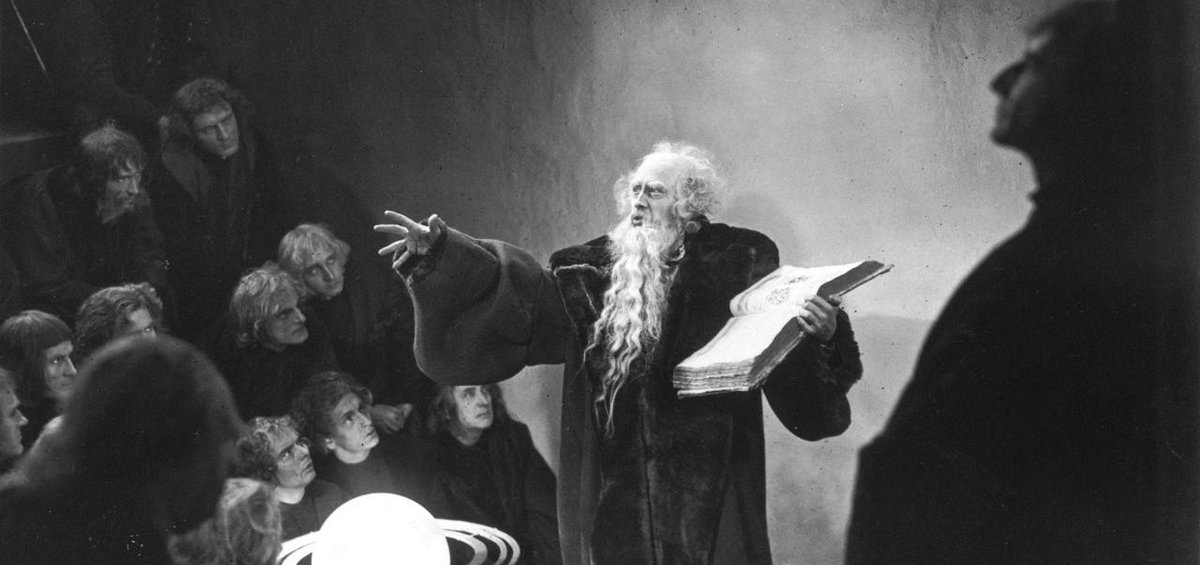 GERMANY | 1926 | COLOR | DCP | 106' | GERMAN
95 years separate us from the last German film made by one of the greatest of interwar cinema. This span of time is enough to discourage quite a few. Maybe due to its archaic clarity, the lack of colour or the jerky movement. The truth is that if someone watches films for the clarity, the colour and the framer per second is not going to miss a thing if he doesn't attend this great moment of AIFF. The rest of us will be there, to watch the top moment of the Weimar Cinema, before it got lost due to the emigration of its creators and the Nazi raid. To watch the last authentic moment of Expressionism. For the ultimate German moment of F.W. Murnau in the fundamental western civilisation narration of Faust versus Mephistopheles. Quintessential cinema, obviously of great historic importance. I.D.
DIRECTOR: F. W. Murnau
SCREENWRITERS: Gerhart Hauptmann, Hans Kyser
DoP: Carl Hoffmann
MUSIC: Werner Richard Heymann
EDITOR: Elfi Böttrich
PRINCIPAL CAST: Gösta Ekman, Emil Jannings, Camilla Horn, Frida Richard, William Dieterle, Yvette Guilbert, Eric Barclay, Hanna Ralph, Werner Fuetterer
FRIEDRICH WILHELM MURNAU (1888-1931)
German director, a great figure of Cinema. He studied Philology, Art History and Literature at Berlin and Heidelberg. He served at WWΙ and afterwards founded his own film studio. In 1926 he immigrated to Hollywood where he made three films before his premature death in a car crash.
FILMOGRAPHY (SELECTED)
1927 Sunrise: A Song of Two Human
1926 Faust: A German Folktale
1922 Nosferatu, a Symphony in Horror
1921 Journey Into the Night