MY LITTLE LOVES / MES PETITES AMOURESES
Daniel lives with his grandmother in the country. Just before the start of the school year, his mother takes him with her to the city. By the time he returns, it is obvious that he has grown more than the rest of the boys in the village. Blessed with Néstor Almendros' cinematography, it is a model autobiographical film and a philosophical look on adulthood and the battle of the sexes. In conjunction with "The Mother and the Whore" this pair of films is considered a classic of French cinema. A digitally restored copy will be screened.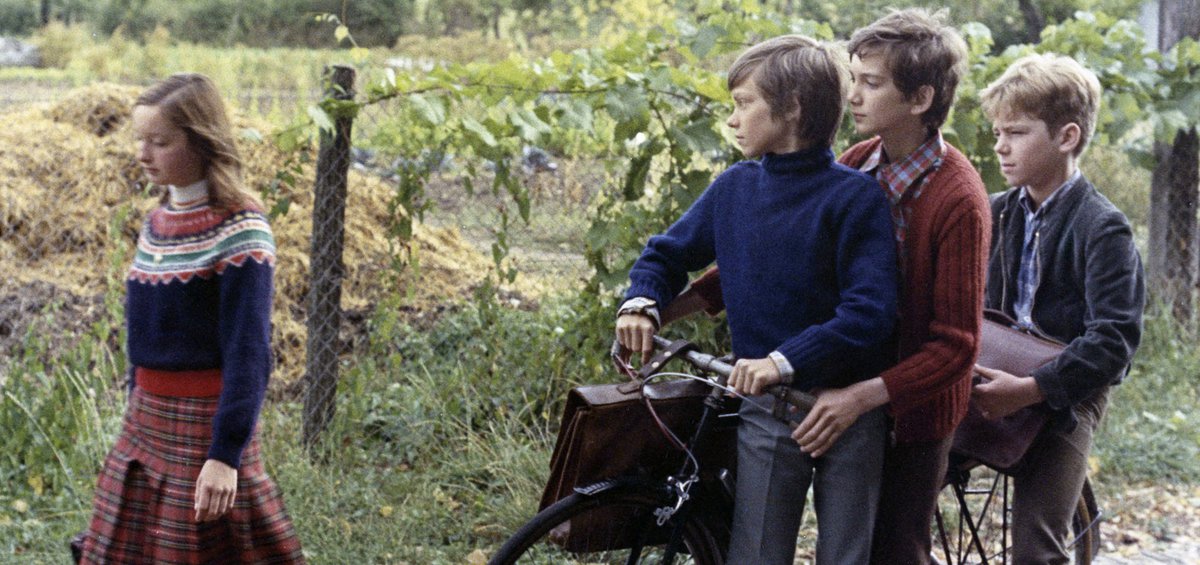 FRANCE / 1974 / COLOR / DCP / 118' / FRENCH
A boy growing up in a French province. He has friends but he 's lonely, he seeks girls but stumbles upon the bourgeois mindset of small towns. Summery colourful (from the great Nestor Almendros), and also sharp and humorous as to its decoupage, the film – which we may boldly call a prequel to 'Mother' – converses with Truffaut's and Fellini's coming of age films but mostly it's a personal confession. The dialogue, the humour, the absence of verbalism, the informed script density, the ethnographically detailed visual documentation of provincial France, not only make this film one of the 10 most French films ever, but also a cinematic achievement sadly not so wellknown as its heavy-shadowed predecessor. I.D.
DIRECTOR: Jean Eustache
SCREENWRITER: Jean Eustache
DoP: Néstor Almendros
EDITORS: Françoise Belleville, Vincent Cottrell, Alberto Yaccelini
PRINCIPAL CAST: Martin Loeb, Ingrid Caven, Jacqueline Dufranne, Jacques Romain
JEAN EUSTACHE (1938-1981)
A central figure of Nouvelle Vague, though never an official part of it. Self-taught, he was a film critic for Cahiers du Cinema in the late '50s. He has directed many documentaries and two feature films. He killed himself in his apartment in Paris a few days before his 43d birthday.
FILMOGRAPHY
1974 My Little Loves
1973 The Mother and the Whore