THE MOTHER AND THE WHORE / LA MAMAN ET LA PUTAIN
Everything you've heard about this legendary film is true. Jean Eustache's film caused a great stir when it won the Grand Prize of the Jury at the Cannes Film Festival in 1973, it was talked about more than most films of post-war French cinema and with the passing of time took on the glory of a cult masterpiece. An in–depth study of human relationships and sex, as seen through the efforts of the young hero (Jean-Pierre Léaud) who tries to better understand and approach women. A film featuring some of the best dialogues ever to have been spoken, shockingly raw characters and situations and an introspection on the concepts of commitment, devotion, understanding and jealousy. A recent digitally restored copy of the film will be screened, the version currently being used in cinemas abroad.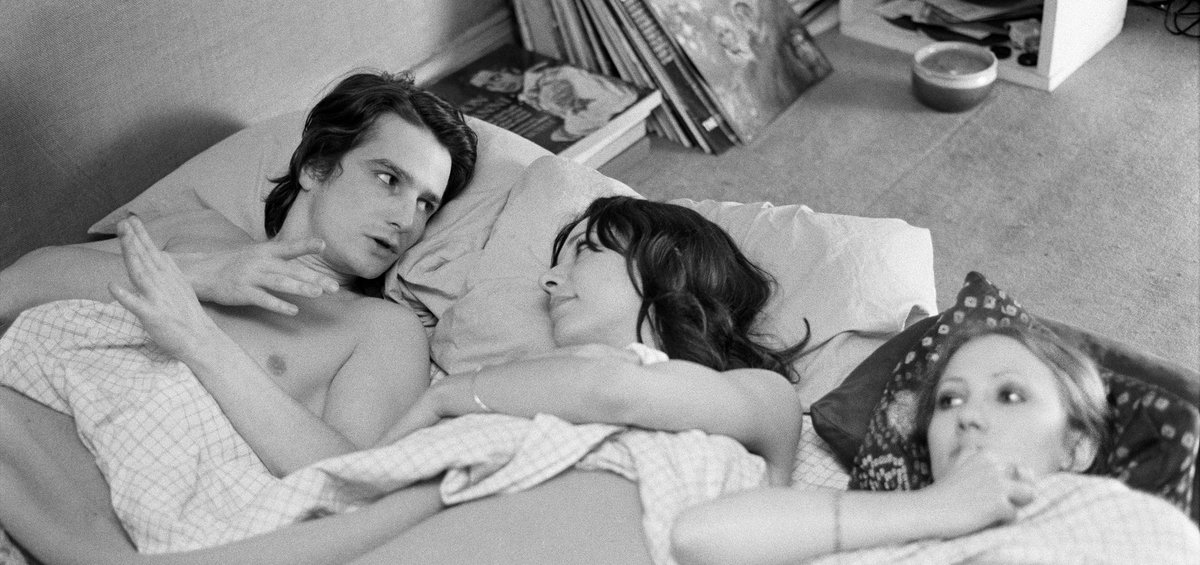 FRANCE / 1973 / B&W / DCP / 219' / FRENCH
From the stuff legends are made of. The first narrative feature film by Eustache or, according to Cahiers du Cinema, the 'best film of the '70s', the scandalous (and twice awarded) presence at Cannes. The story of Alexandre with women, life and basically himself fills 219 of the most exciting minutes of cinema. At the center -likeable and laughable at once- Jean-Pierre Leaud, the ultimate male face of nouvelle vague, and of what the movement turned into overnight because of Eustache's film. There could be no cineaste who hasn't been in touch and/or clashed with this one, no French idiom of the Left Bank after May '68 can be understood without its presence. I.D.
DIRECTOR: Jean Eustache
SCREENWRITER: Jean Eustache
DoP: Pierre Lhomme
EDITORS: Denise de Casabianca, Jean Eustache
PRINCIPAL CAST: Jean-Pierre Léaud, Bernadette Lafont, Françoise Lebrun, Isabelle Weingarten, Jacques Renard, Jean-Noël Picq, Jean-Claude Biette, Pierre Cottrell, Jean Douchet
JEAN EUSTACHE
A central figure of Nouvelle Vague, though never an official part of it. Self-taught, he was a film critic for Cahiers du Cinema in the late '50s. He has directed many documentaries and two feature films. He killed himself in his apartment in Paris a few days before his 43d birthday.
FILMOGRAPHY
1974 My Little Loves
1973 The Mother and the Whore