Confessions
1/10/2016, 20:15, Danaos 1
During a G8 summit, moments before he signs an agreement which will determine the future of the world, the Managing Director of the IMF is found dead in his room. The only person who knows exactly what happened is a mysterious monk. Boasting a dense mystery, plenty of intrigue and a metaphysical touch, ?The Confessions? is the new film by the director of ?Viva la Liberta?, with a staggering performance by Tony Servillo and wonderful music by Nicola Piovani.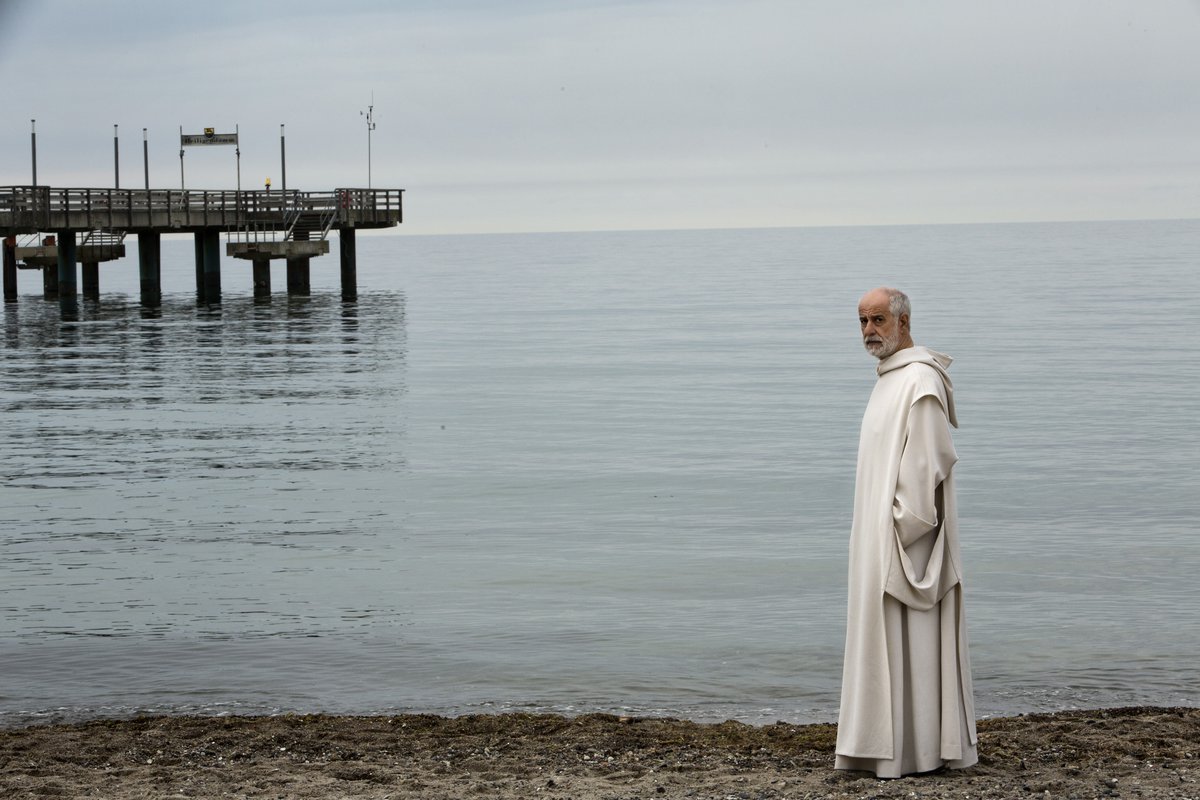 A G8 meeting with a secret agenda is being held at a five star hotel in Germany. One night, the president of the IMF invites a monk into his room to receive his confession. The next morning, the president is found dead, with his head wrapped in a plastic bag. The G8 delegates are wondering whether his death was murder or suicide, but what they really want to know is: what secret did the late politician reveal to the monk in his confession?
Three years after ?Long Live Freedom?, Italian director Roberto Ando is back with another collaboration with Toni Servillo. Ando uses black humor, blends metaphysics with political disillusion in Europe and, in the context of a crime mystery, attacks the agents of political power by juxtaposing the monk's moral integrity with the politicians' unscrupulousness. Official selection for the Karlovy Vary International Film Festival.
Directors: Roberto Ando
Screenwriters: Roberto Ando, Angelo Pasquini
DoP: Maurizio Calvesi
Music: Nicola Piovani
Editors: Clelio Benevento
Principal Cast: Toni Servillo, Daniel Auteuil, Moritz Bleibtreu, Connie Nielsen, Mari-Josee Croze, Pierfrancesco Favino, Lambert Wilson, Richard Sammel
Italy, France | 2016 | Color | DCP | 103' | Italian