Like Crazy
22/9/2016, 20:30, Pallas Theatre
Bathed in the magical Tuscany light and embellished with humour and pathos, "Like Crazy" is a variation on "Thelma and Louise", in which two women escape from a psychiatric clinic and experience an adventure full of unexpected events. With excellent performances by Valeria Bruni Tedeschi and Micaela Ramazzotti, the new film by the director of "Human Capital" is a delightful road movie, which expertly oscillates between comedy and drama.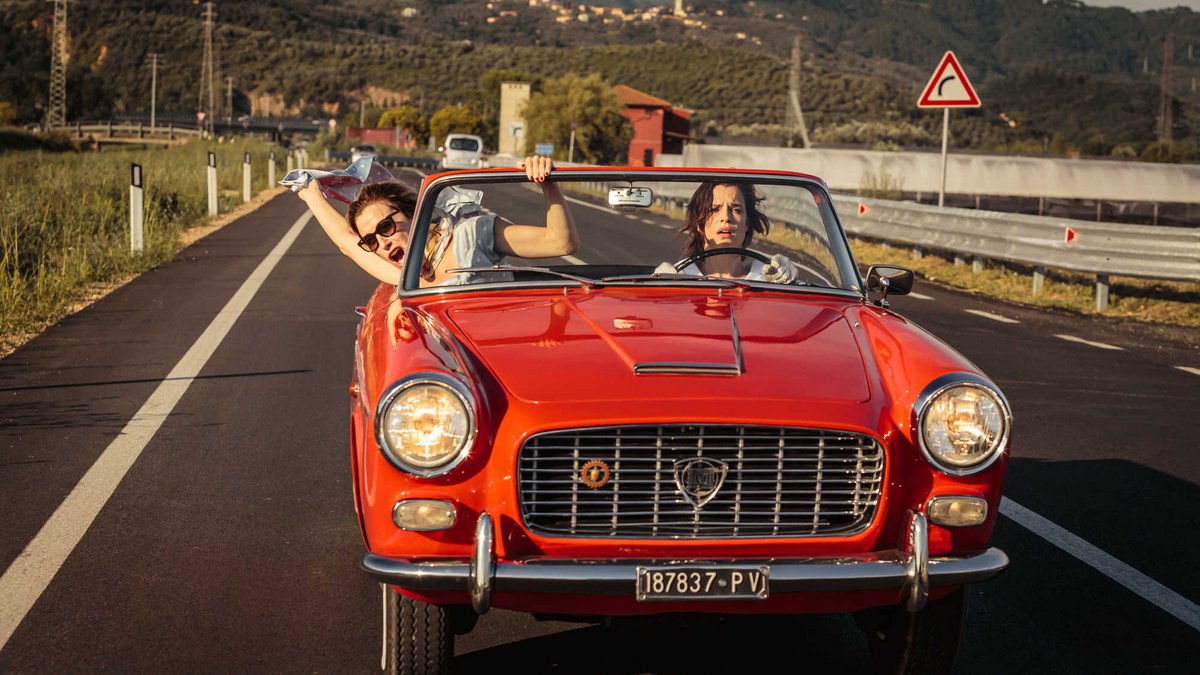 Beatrice is a beautiful, aristocratic mythomaniac who left her rich husband for the wrong man. Donatella is a seriously damaged young mother who has lost custody of her child. The two women meet while undergoing treatment in a psychiatric clinic.
One day they decide to run away, in search of happiness, love and reconciliation with their pasts. Their escape will lead them to an adventure that will change them forever.
Three years after the international success of "Human Capital", Paolo Virzi returns with a variant of "Thelma and Louise", shot in beautiful Tuscany. Perfectly balancing between comedy and drama, the film presents mental illness with delicacy, as the "mad" teach the "sane" a lesson in humanity. Official selection for the Directors' Fortnight section at the Cannes Film Festival.
Leading actress Valeria Bruni Tedeschi in attendance
Directors: Paolo Virzi
Screenwriters: Paolo Virzi, Francesca Archibugi
DoP: Vladan Radovic
Music: Carlo Virzi
Editors: Cecilia Zanuso
Principal Cast: Valeria Bruni Tedeschi, Micaela Ramazzotti, Valentina Carnelutti, Marco Messeri, Bob Messini
Italy, France | 2016 | Color | DCP | 118' | Italian