JIMMY IN SAIGON
The re-investigation of his brother's mysterious death in Saigon, where he was stationed in '72, is more than just a personal unanswered "why?" for the director. Through an emotionally charged journey of revelations, forms a melancholy and very touching documentary which puts a bold stop to the years-long mourning of the family as well as the taboo status of the deceased's sexuality. The collective trauma of Vietnam meets that of the loss of a loved one, and healing is found through the reconstruction of a journey which finally finds vindication.
In attendance of the director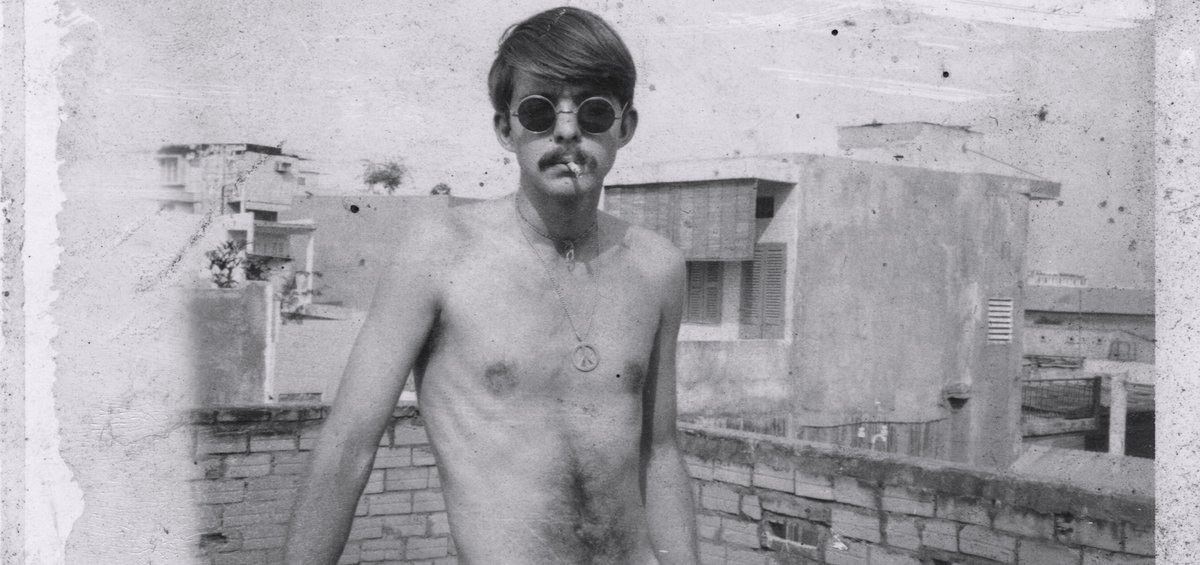 USA / 2022 / COLOR / DCP / 89' / ENGLISH, VIETNAMESE, FRENCH

What is 'Jimmy in Saigon'? Is it the story of Peter McDowell's search for the brother he mysteriously lost in 1972 during the Vietnam war? Is it an anti-war reminder? Is it the path one follows from the start in order to connect the dots and support a traumatized, barely standing family construction? Is it perhaps the rekindling of a 'sinful' love affair? All of this and something more: it is the cinematic essence, in documentary form, which stirs oblivion, colours the faded fragments, lights at once the candles of the deceased and brings to life the lost time we constantly search for. An unforgettable tango of ghosts, a very touching reminder that a story told, is a story existing. I.D.
DIRECTOR: Peter McDowell
SCREENWRITER: Peter McDowell
DoP: Bret Hamilton, Erin Harper, John Isberg, Eric Macey, Peter McDowell, Adam Singer
MUSIC: John McDowell, Sabina Sciubba
EDITORS: Kelly Creedon, Liz Kaar
PETER MCDOWELL
Director and producer born in the US in 1967. He has produced opera shows and has directed short films, one of which, 'I Dream of Dorothy', received international acknowledgement at several film festivals. He teaches fundraising for film productions. This is his first feature documentary.
FILMOGRAPHY
2022 Jimmy in Saigon