NOSFERATU: A SYMPHONY OF HORROR / NOSFERATU: EINE SYMPHONIE DES GRAUENS
A majestic black and white elegy, of the macabre and the gothic, of immense light and vast darkness, of the invisible bridge between the world of the living and that of the dead. With Murnau's expressionist silent masterpiece, inspired by Bram Stoker's insuperable "Dracula", came the dawn of an entire century of the cinematic mythology of horror. One hundred years after its creation, "Nosferatu" is considered one of the greatest films in cinema history.
An anniversary screening for the 100 years of the film, accompanied by Niko Veliotis' original live music performance.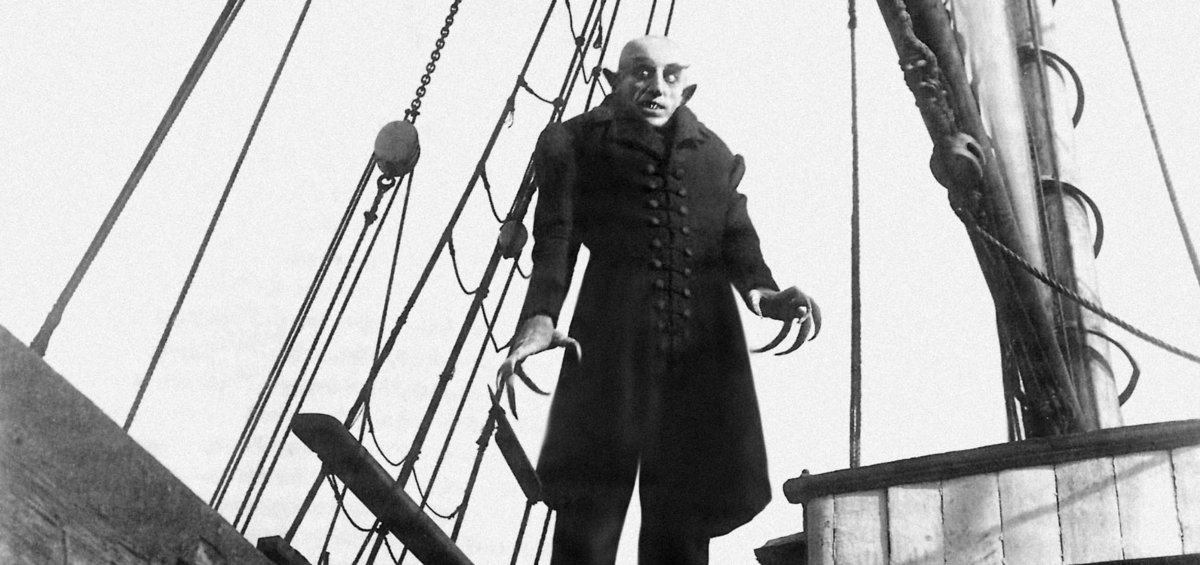 GERMANY / 1922 / B&W / DCP / 94' / GERMAN
The most probably first cinematic Dracula turns 100. A film that we almost missed because due to the similarity with Bram Stoker's book there was a court order to destroy all copies. Only few survived since the film was already internationally distributed. Murnau turns his legendary protagonist Max Schrek into an archetypal vampire figure, presenting an unprecedented production design and offers a cinematographic study which defines and expands German Expressionism. A ghostly, Gothic, macabre film, a valuable heirloom of horror poetry and Romance, straight from the century when the latter dominated. And also a centenarian now proof of cinematic potential I.D.
DIRECTOR: F. W. Murnau
SCREENWRITER: Henrik Galeen
DoP: Fritz Arno Wagner, Günther Krampf
MUSIC: Hans Erdmann
PRINCIPAL CAST: Max Schreck, Gustav von Wangenheim, Greta Schröder, Alexander Granach
FRIEDRICH WILHELM MURNAU (1888-1931)
German director. Along with Fritz Lang and Ernst Lubitsch, the most important pre-war director of his country. He fought at the Eastern Front in World War I. He emigrated to Hollywood in 1926 where he managed to make few but very important films before his tragically untimely demise in a car accident.
FILMOGRAPHY (SELECTED)
1927 Sunrise: A Song of Two Humans
1926 Faust: A German Folktale
1922 Nosferatu, a Symphony in Horror
1921 Journey Into the Night