TRAMPS!
They emerged in the late 70s, from the ashes of punk and the gloomiest neighbourhoods of London, to show the world around them how to dream, how to create, how to have fun, how to break free. Spectacular creatures of the night, proud queer dandies who worshiped Bowie, Roxy Music and the fancy wardrobe, the Neo-Romantics created a short-lived but sweeping cultural movement that transformed music, visual arts, and fashion and introduced the underground movement to the masses, before spreading their wings and flying away from Thatcherite England. This is their story.
Introduction by music critic Markos Frangkos.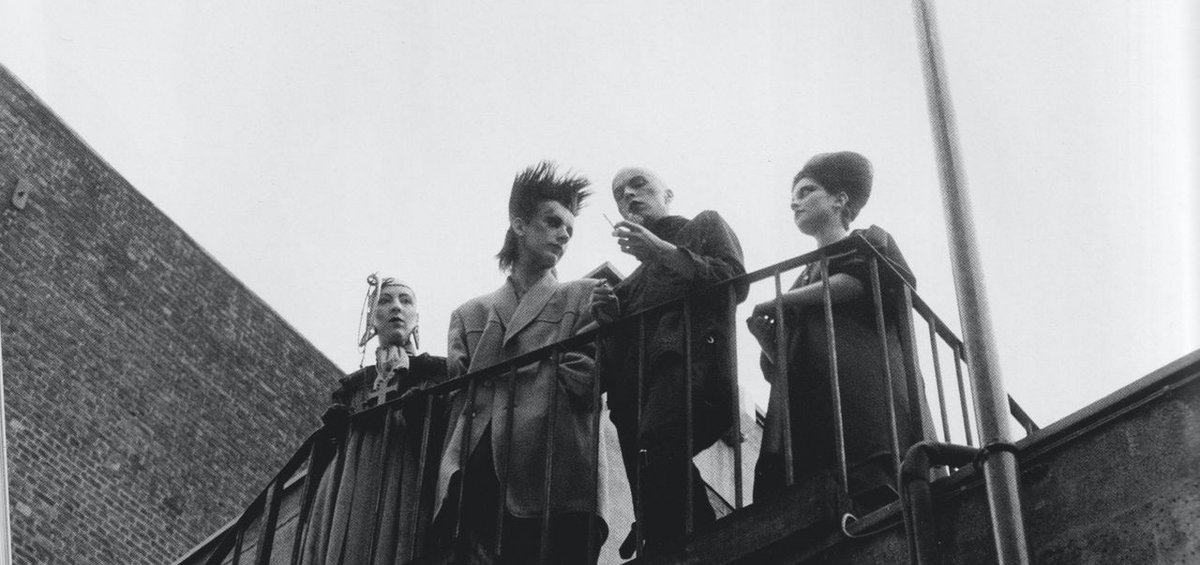 CANADA / 2022 / COLOR / DCP / 103' / ENGLISH
On the other side of punk nihilism of late '70s Britain, there were the Blitz Kids. The 4G of an era (Grand, Glamorous, Glittery and Gay – though everyone was welcome as long as they indulged in their style), the crazy child of Bowie and Roxy Music, it served as the undercoat of the New Romantics, that dominated pop music in the early '80s. In reality it was much more: it was an atypical working class community, that due to extreme creativity and joie de vivre kept blossoming in art oozing inclusive hopefulness. Dancers, musicians, dj's, make up and performance artists, fashion designers formed an oasis in London's club culture, which was struck violently by AIDS as well as the capitalist appropriation by the mainstream. I.D.
DIRECTOR: Kevin Hegge
SCREENWRITER: Kevin Hegge
DoP: Jack Reynolds
MUSIC: Matthew Simms, Verity Susman
EDITOR: Neil Cavalier
KEVIN HEGGE
Canadian director, curator and journalist. His focus is mainly documenting subculture and art movements, trying to rephrase history, politics and sexuality. This is his second feature film.
FILMOGRAPHY
2022 Tramps!
2012 She Said Boom: The Story of Fifth Column