Attack the Block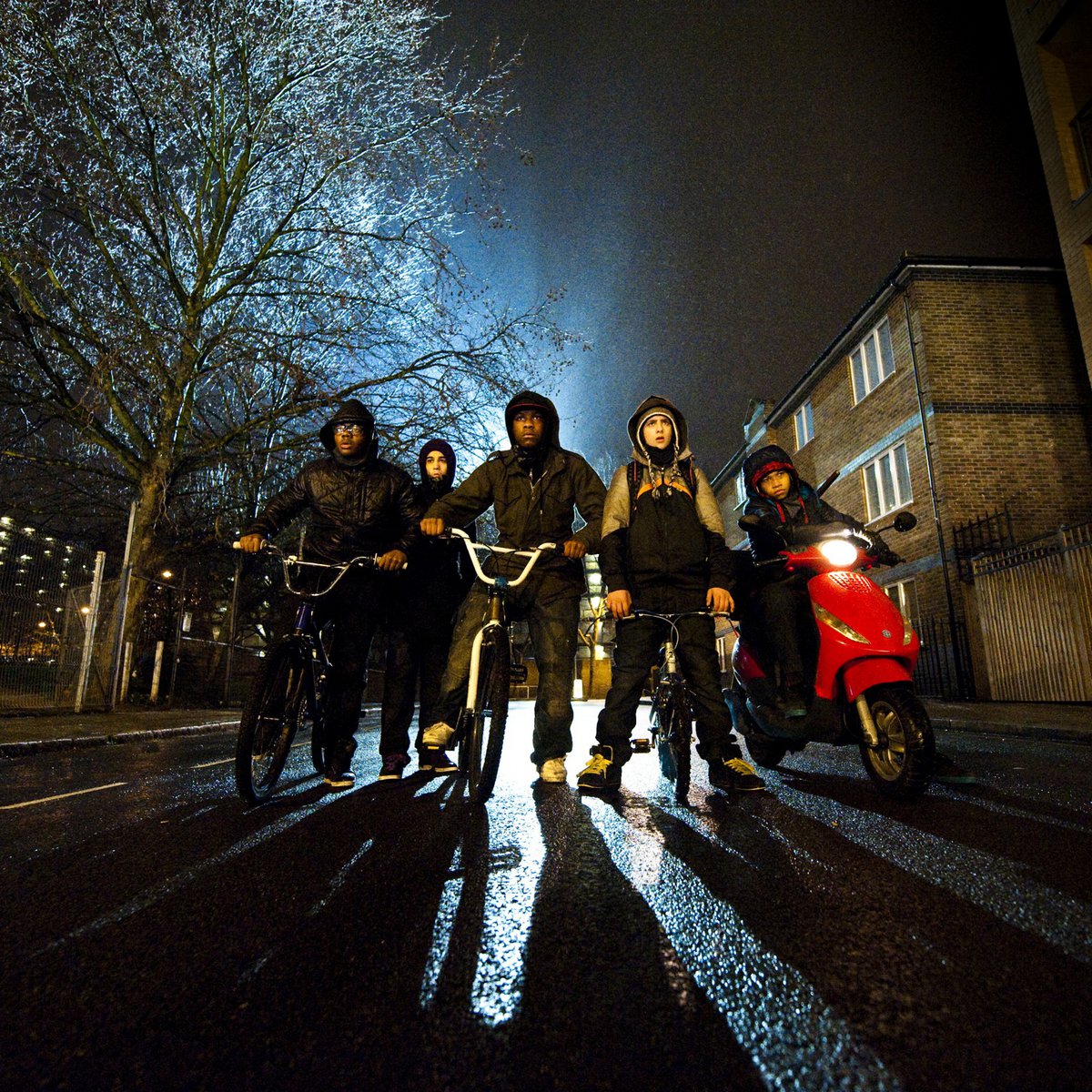 In a seedy residential block of flats in South London, Sam's mugged by the tough gang of the city, as she's returning home. Suddenly, a small extraterrestrial creature falls from the sky, attacks the crowd and Sam runs away. As the police are chasing the teenagers, a second wave of extraterrestrials appears, but this time the gang decides to fight back. They grab their weapons, jump onto their bikes and prepare to defend their territory. The cinematic tradition of "The Goonies" and "The Gremlins" is enriched with non-stop action, breathtaking suspense and scenes of uncontrollable laughter in Joe Cornish's mature directorial debut. This year's sci-fi surprise comes from Britain and won the Best Film award of the midnight section of the SXSW festival.

Attack The Block by NyxtesPremieras
Director: Joe Cornish
Screenwriter: Joe Cornish
DoP: Thomas Townend
Μουσική: Steven Price
Editor: Jonathan Amos
Principal Cast: Nick Frost, Jodie Whittaker, Luke Treadaway, John Boyega, Alex Esmail, Franz Drameh, Leeon Jones
Country: UK
Year: 2011
Running Time: 88'
Language: English
*Screened on
24th September
.