Greek Short Stories - In Competition V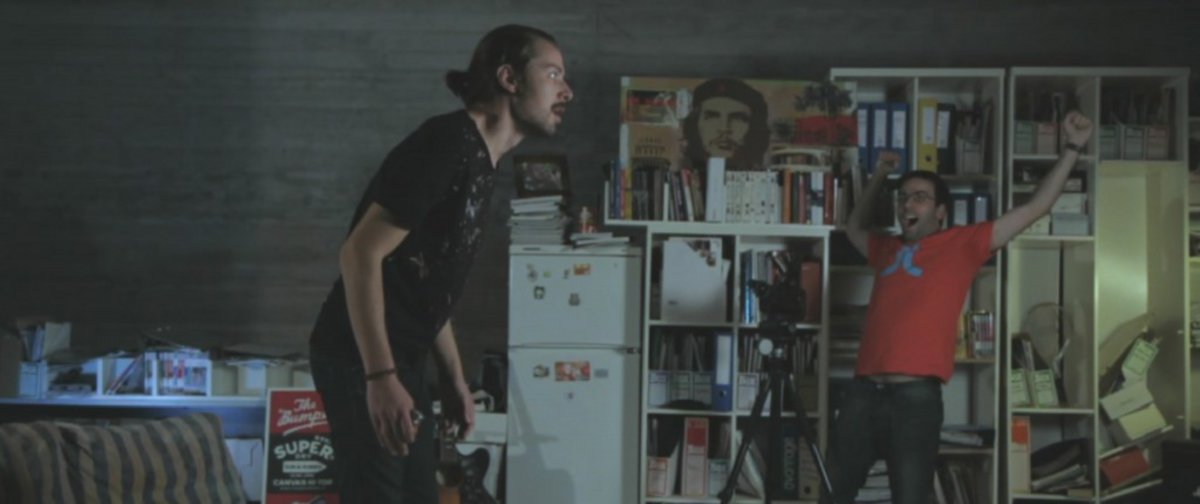 The Sneeze Project / The Sneeze Project
Διάρκεια / Duration: 36' 09'' Σκηνοθεσία / Director Stavros Theiakos, Panayotis Ioannidis
During an anatomy class, three medical students come across the unimportant piece of information that nobody can sneeze keeping his eyes opened. In their attempt to challenge this fact, they face unexpected consequences...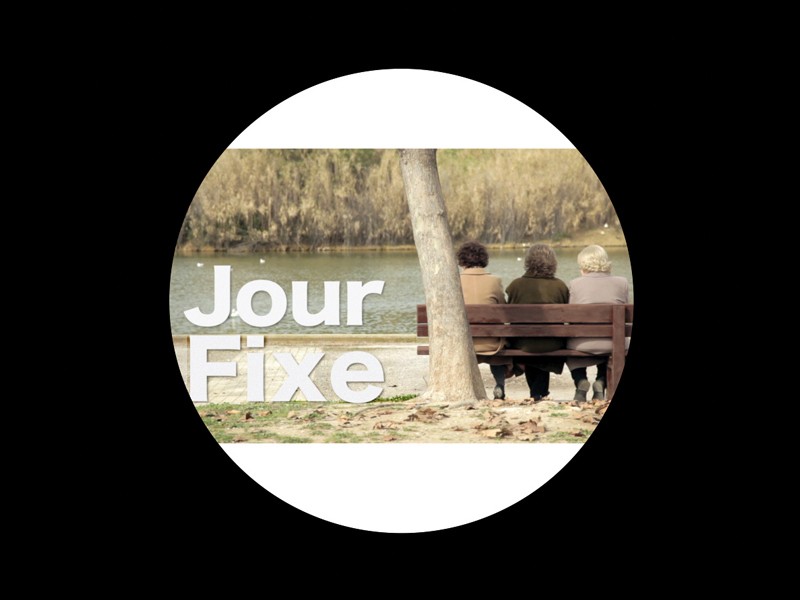 JOUR FIXE / JOUR FIXE
Διάρκεια / Duration: 4' 58'' Σκηνοθεσία / Director Ulee Manolakou & Eleni Lampropoulou
Three elderly ladies enjoy their usual jour fixe in the park giving each other pills. The sudden appearance of a man doing his jogging round will make them indulge themselves in a strange game of charm.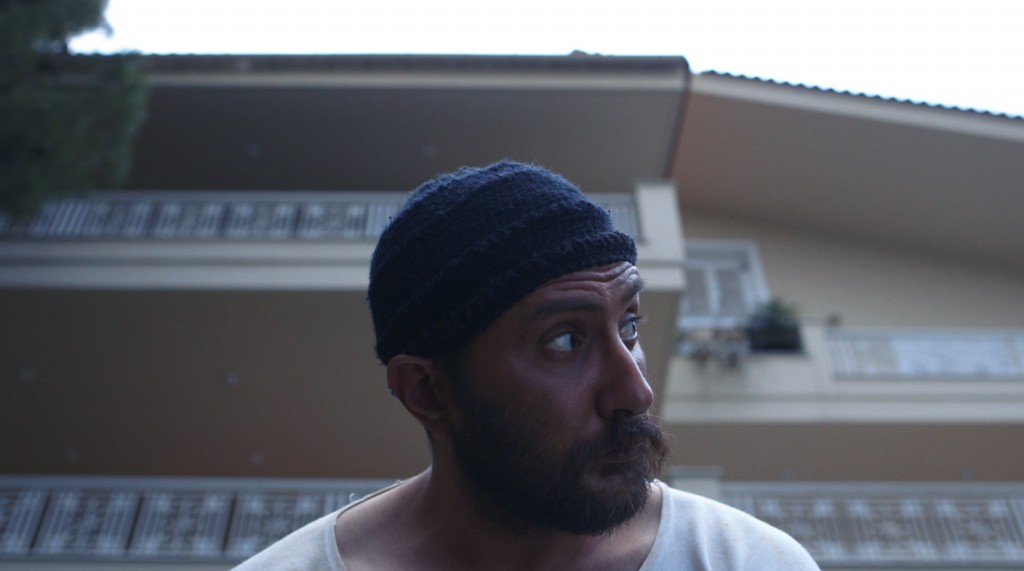 Divitis Pauper / Divitis Pauper
Διάρκεια / Duration: 12' 00'' Σκηνοθεσία / Director Liza Apostolopoulou
A man enters an empty home and discovers a new world which takes him to strange directions.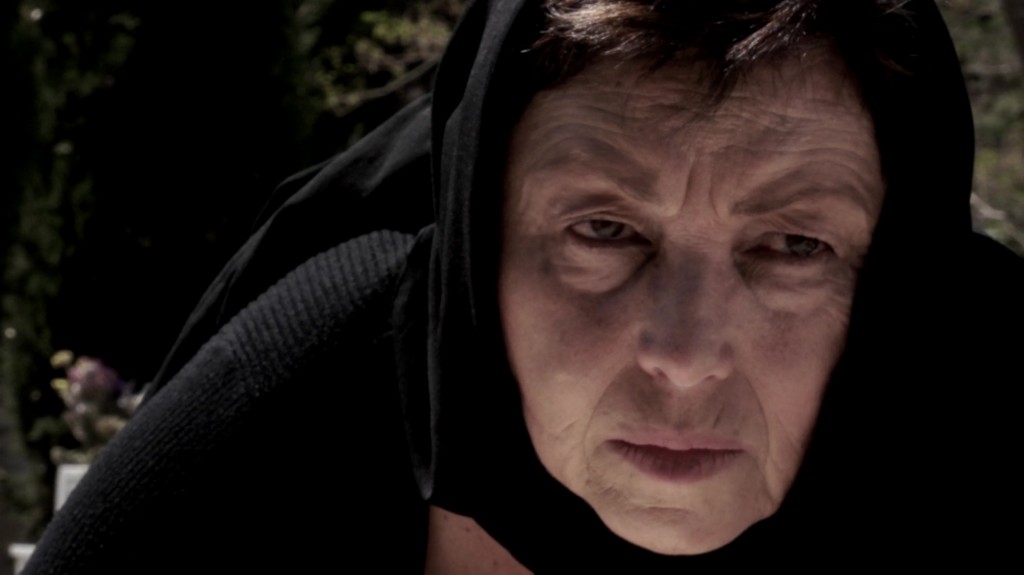 Σαλταδόροι / Van Draggers
Διάρκεια / Duration: 6' 30'' Σκηνοθεσία / Director Stephen Gekas
Nazi-occupied Greece, hunger and misery have taken over. A young kid with his companion are watching over the conquerors unloading crates full of apples. He then, makes a risky attempt to bring food back to his loved one.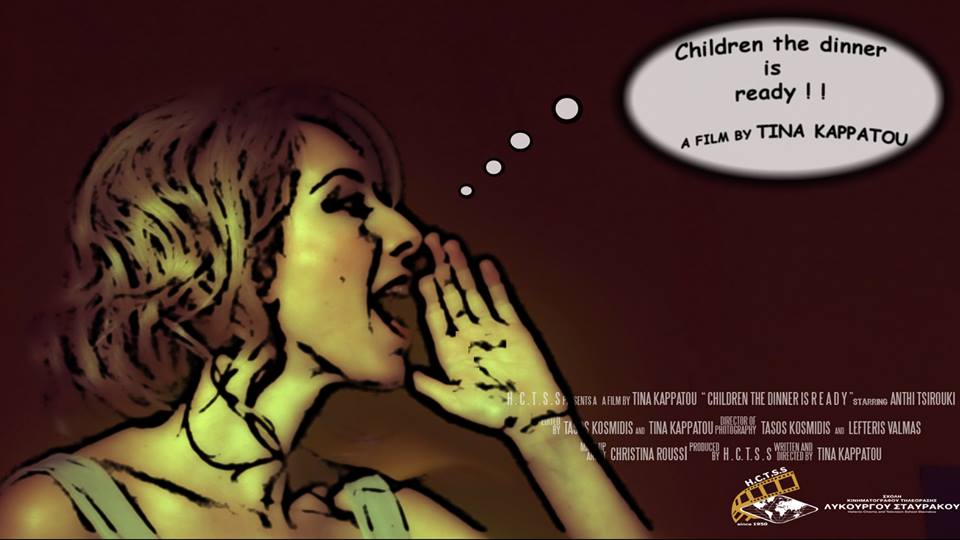 Children the Dinner is Ready
Διάρκεια / Duration: 4' 52'' Σκηνοθεσία / Director Tina Kappatou
A housewife prepares a special dinner for her family.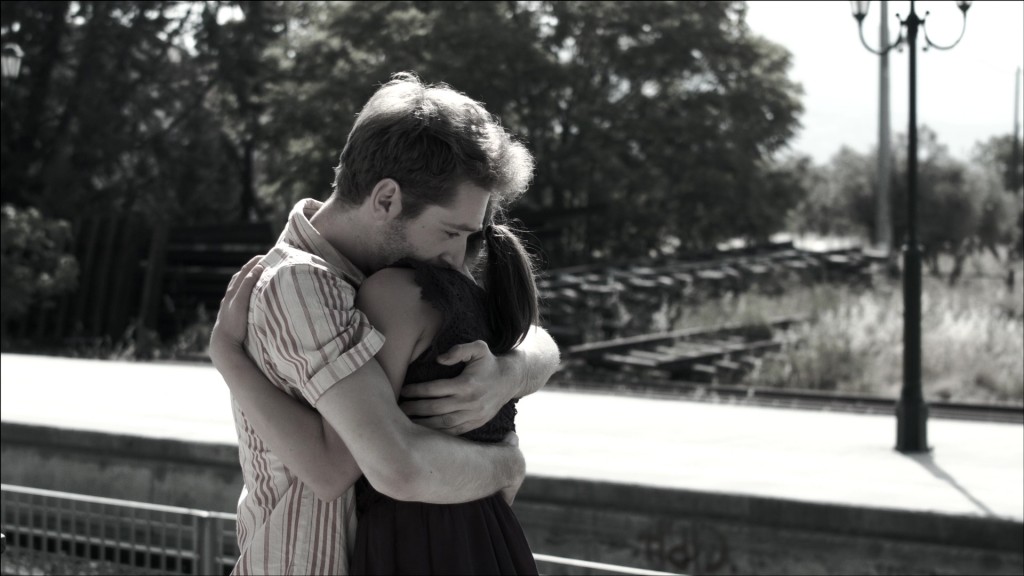 Σφιχταγκάλιασμα / Close Embrace
Διάρκεια / Duration: 7' 30'' Σκηνοθεσία / Director Alexandros Skouras
A young couple is waiting at the station platform for the train to arrive. It's the girl who will be traveling, while the boy stays behind. The only thing they both want is for this train not to come, as it ominously enters the station.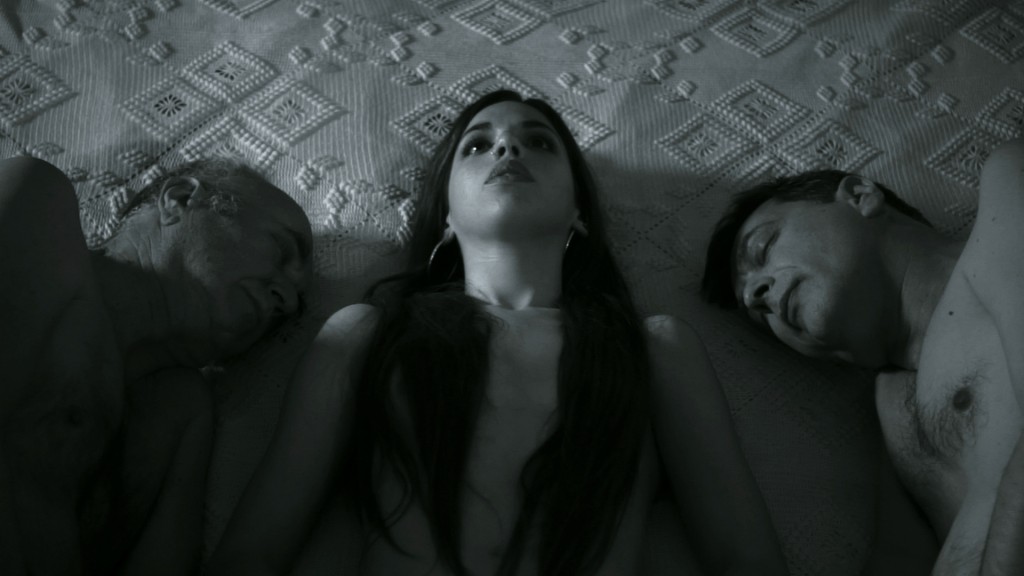 Η Πρόσκληση / The Invitation
Διάρκεια / Duration: 11' 19'' Σκηνοθεσία / Director Vasilis Goudelis
An old man follows a younger one into the house of the second to spend a night there. Through flashbacks from a haunted past, traumatic images emerge which will end with a denial of communication between them.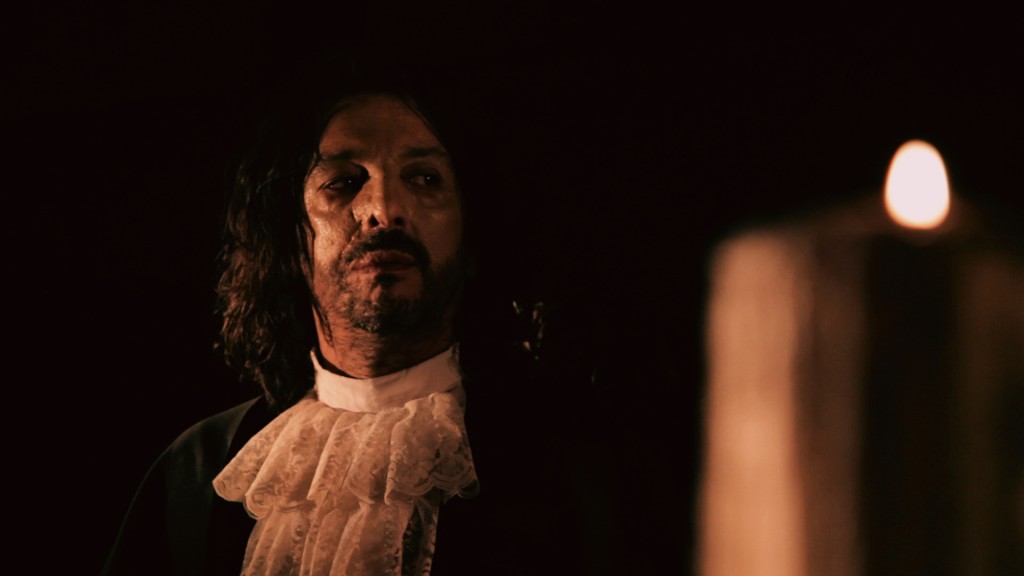 Ευλάβεια / Sanctimony
Διάρκεια / Duration: 15'12" Σκηνοθεσία / Director Dimitris Vavatsis
Τhe concept of the church and the concept of justice, come up against each other during a game of hangman. The eternal battle of the two aforementioned authorities, unfolds before the viewer's eyes in this allegorical movie.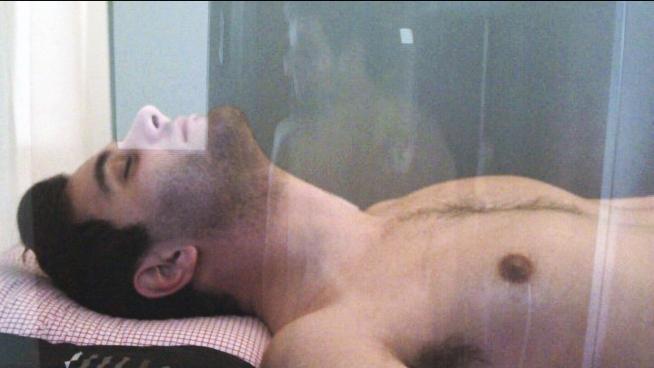 Post Orgasmic / Post Orgasmic
Διάρκεια / Duration: 11' 43'' Σκηνοθεσία / Director Menelas
There is moment after an orgasm where reality rushes in and we see things with clarity. What will our hero do?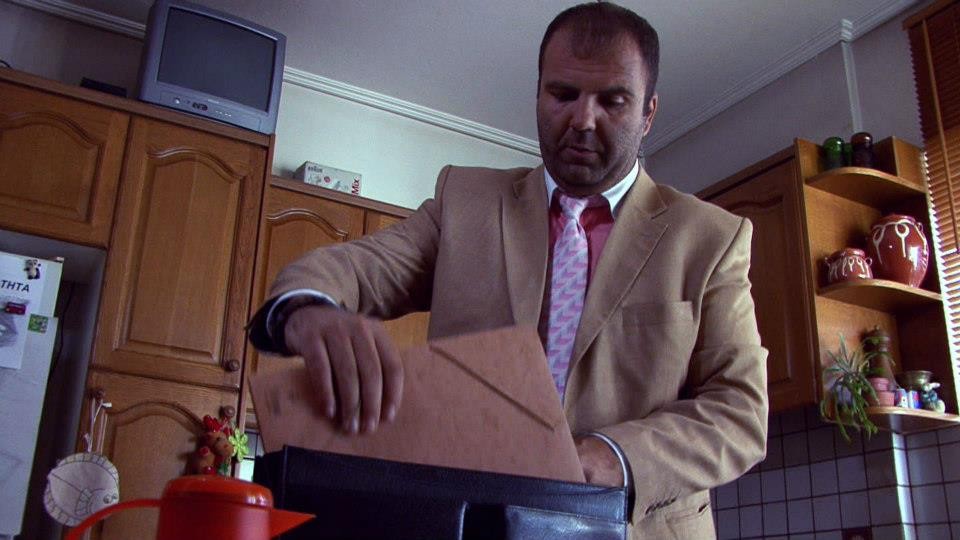 7 πμ / 7 am
Διάρκεια / Duration: 10' 08'' Σκηνοθεσία / Director Dimitris Tranos
A new day begins, for the people of a big city when the sun rises at 7a.m. For some of them, waking up is difficult, for others... just impossible.
* Screens on 23rd September