Lights Out
23/9/2016, 23:15, Ideal
The lights go out, she appears, somewhere in the distance. The lights are turned on again and she's gone, though she's only a blink away. "Lights Out", produced by James Wan, the director of "The Conjuring", is guaranteed to make your skin crawl and will assure you of one thing: when the lights in the theatre go out, you'll have no idea what's right there next to you.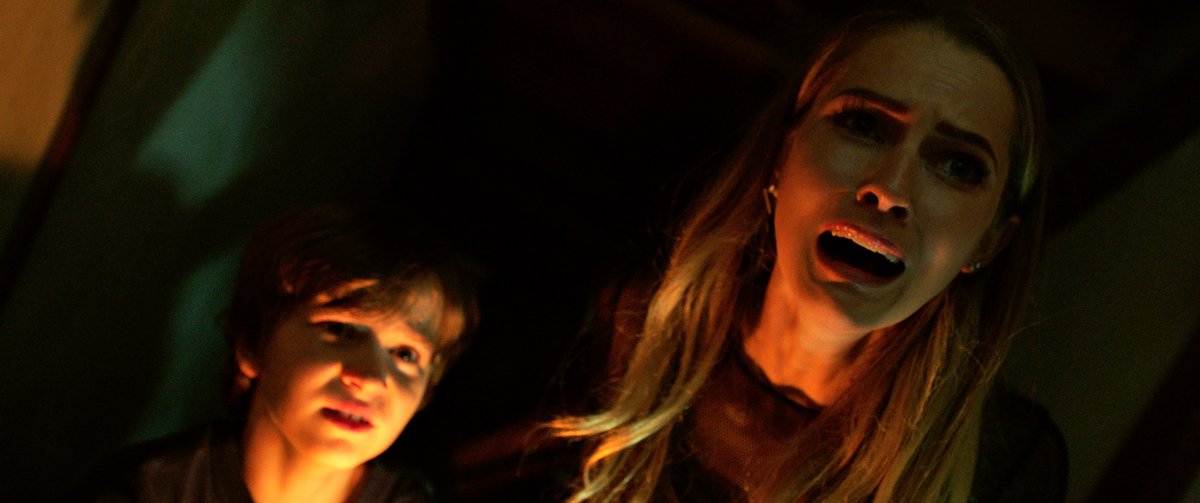 Rebecca believes that the ghostly figure that haunted her childhood is long gone. However, the same frightening entity that appeared each time the lights went out continues to lurk, more deadly than ever, threatening not only her, but also her younger brother, Martin. Even worse, there seems to be a mysterious connection between the apparition and their mother Sophie's enigmatic past.
James Wan, the successful director and producer of "The Conjuring", presents the chilling debut of newcomer David Sandberg, which received critical acclaim rarely afforded to contemporary horror films. Aided by the darkness of the movie theater, "Lights Out" creates an increasingly claustrophobic mood even before the lights go out in the film. Besides, all that bright lights do is to obscure evil. N.S.
Director: David F. Sandberg
Screenwriter: Eric Heisserer
DoP: Marc Spicer
Music: Benjamin Wallfisch
Editors: Kirk Morri, Michel Aller
Principal Cast: Teresa Palmer, Gabriel Bateman, Alexander DiPersia, Billy Burke, Maria Bello
USA | 2016 | Color | DCP | 80' | English