The Passion of Anna Magnani
A portrait of adoration of a marvelous woman who under adverse conditions and breaking the male-originating female stereotypes gave outstanding performances in films by such directors as Rossellini, Visconti, Pasolini and Lumet, making it all the way to the Academy Awards.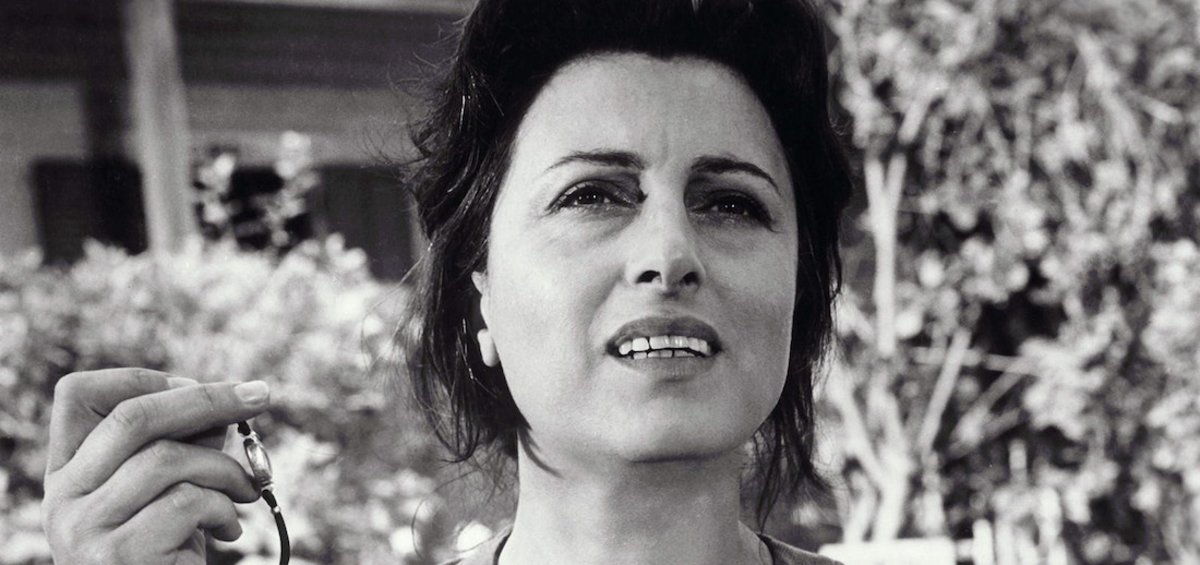 A double bill - tribute to Anna Magnani with the screening of «Love» (1948, 78') by Roberto Rossellini. (Special Screenings)
ITALY, FRANCE | 2019 | COLOR | DCP | 60΄ | ΙTALIAN
'Magnani is our greatest actress.. Apologies to my fellow Italian actresses but it's true', says Mastroianni. It's absolutely true. Her uncontrollable flame, her perfectionism, her burning passion for realism are just words. Magnani herself, impressively reluctant to answer the question whether she's a good actress ('what does actress even mean, I am an artist') contains the truth: a person stricken by life's hardships, a groundbreaking presence which defined and somehow gave birth to post-war Italy, an exciting woman who never looked like the standards imposed by men.
Just like a love letter, Enrico Cerasuolo's documentary outlines, without succumbing to gossip, the image of a country, a cinematic era and a woman that engraved her mark on moviemaking history. I.D.
DIRECTOR: Enrico Cerasuolo
SCREENWRITER: Enrico Cerasuolo
DoP: Marco Pasquini
EDITOR: Marco Duretti
ENRICO CERASUOLO
Screenwriter and director born in Venice, in 1968. He studied Directing, Screenwriting, Political Sciences and Contemporary History. He founded Zenit Arti Audiovisive in 1992, through which he made several documentaries, many of which are educational, that have been screened and awarded internationally.

FILMOGRAPHY
2019 La Passione di Anna Magnani
2014 Ultima Chiamata
2008 The Hidden Face of Fear
2006 Checosamanca
2004 L'Enigma del Sonno