Pavarotti
Featuring moments from the life and career of the exuberant tenor supported by impressive archival footage and a plethora of "co-stars" from Princess Diana to Bono, to Spike Lee and naturally to Plácido Domingo and José Carreras, Academy Award winner Ron Howard delivers a highly satisfying sketch overflowing with passion in the same way that the preeminent star of the contemporary opera scene performed each note. The film will be introduced by tenor Mario Frangoulis.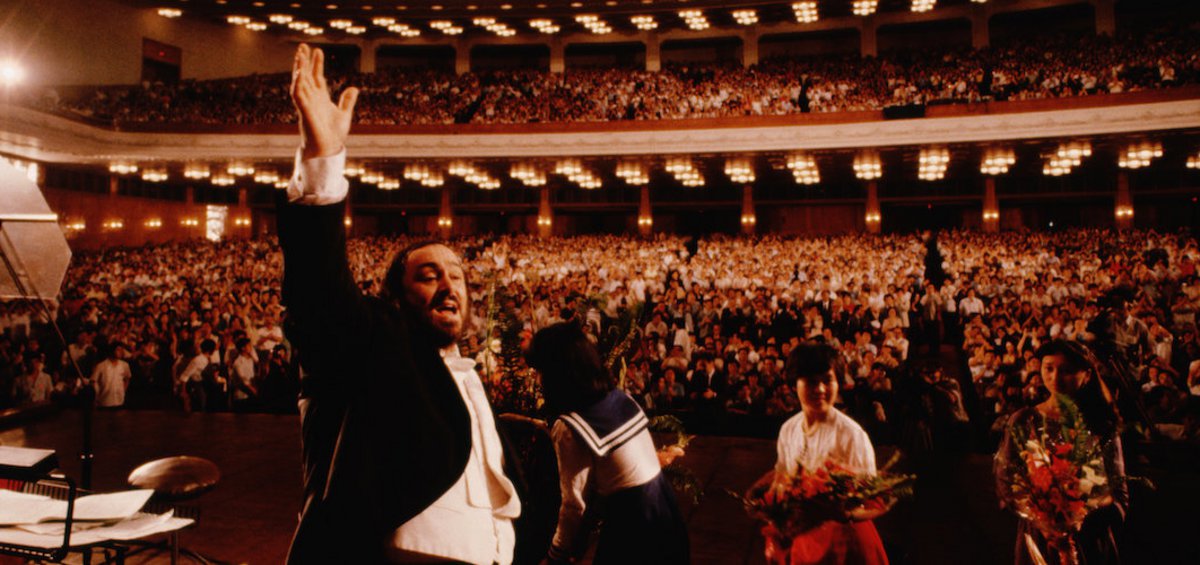 UK, USA | 2019 | COLOR | DCP | 114' | ENGLISH
The idea of celebrity isn't something new but the last 60 years it has evolved and during this social media era it has taken some twisted turns .The most important is that of demolishing, the crushing reformism which attacks all sense (and sensibility) of what is important. Thankfully, Ron Howard stayed away from all that.
Focusing on one of the most important tenors in music history and the greatest star of classical music, it would be ungrateful to gossip about the choices of a charismatic artist who offered more than he ever got. With an abundance of charisma, humanity and faith in life, the documentary about Luciano Pavarotti is a touching tribute to the man and an affirmation to Art as life's pinnacle. I.D.
DIRECTOR: Ron Howard
SCREENWRITERS: Mark Monroe, Cassidy Hartmann
DoP: Axel Baumann, Michael Dwyer
MUSIC: Ric Markmann, Matter Music, Dan Pinnella, Chris Wagner
EDITOR: Paul Crowder
RON HOWARD
Holder of two Academy Awards, director, producer and actor, born in 1954. He has directed short films, TV series and documentaries. His films have been nominated 39 times for an Academy Award. He has received many distinctions at festival and critics' associations and he has won a Grammy and an Emmy. He is the co-founder of 'Imagine Entertainment'.

FILMOGRAPHY (SELECTED)
2019 Pavarotti
2018 Solo: A Star Wars Story
2015 In the Heart of the Sea
2013 Rush
2008 Frost/Nixon
2006 The Da Vinci Code
2005 Cinderella Man
2001 A Beautiful Mind
1995 Apollo 13
1988 Willow
1985 Cocoon