29th AIFF: The competition program of Greek Short Stories
These are the 47 Greek Short Stories of the 29th Athens International Film Festival!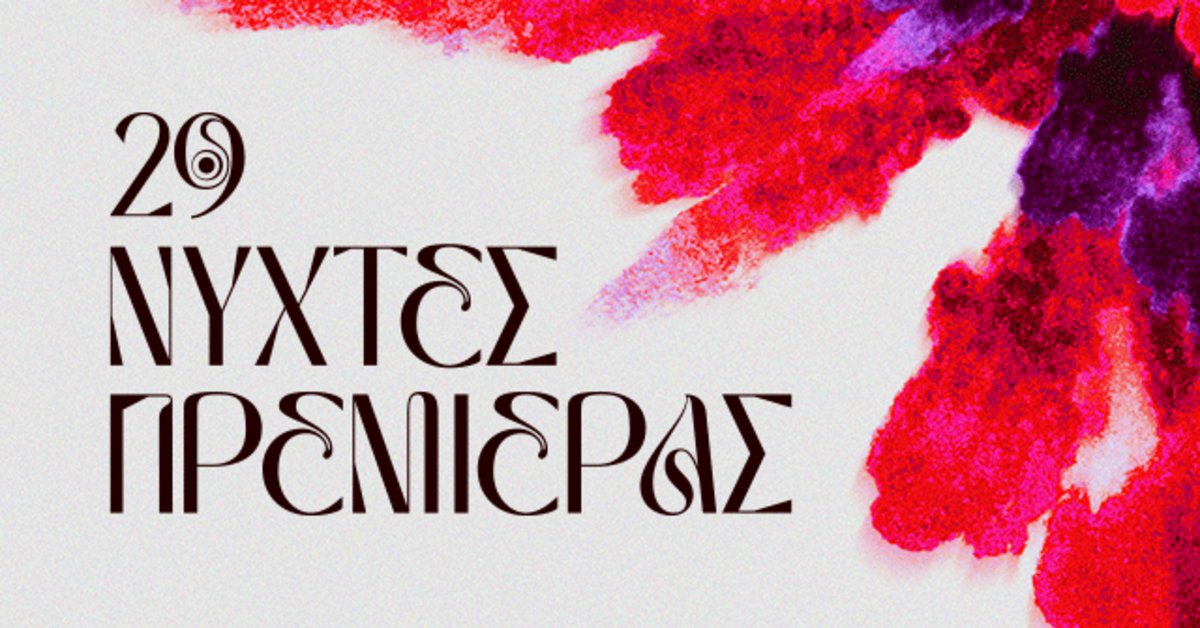 The Athens International Film Festival loves and actively supports Greek cinema from its first edition until today with a series of initiatives and actions that highlight local film stories and new voices in cinema, in fiction and documentary.
Every year, AIFF hosts premieres of Greek films, workshops and masterclasses on domestic film development and production in collaboration with important national and European institutions and honours important figures of the film community, highlighting the work of Greek and Greek filmmakers with awards and tributes.
One of the most special and strongest links between the Athens International Film Festival and Greek cinema is of course the much-loved Greek Short Stories In Competition Section, which has been helping with special care for more than 12 years new Greek short films to find their way to the big screen and meet their audience.
Through the programme of this youthful, innovative and festive section, AIFF presents premieres of Greek short films that are introduced to its domestic and international audience and subsequently tour in Greece and abroad. This summer and for the second year, AIFF in collaboration with the Piraeus Bank Group Cultural Foundation (PIOP), "travelled" selected short films of the Festival to Museums of the Group's Network, giving the opportunity to the regional audience to enjoy these wonderful stories in special locations.
The multi-dimensional and exciting Greek Short Stories In Competition Section, having presented a total of more than 650 films over the years, continues to dynamically represent the most creative part of Greek cinema and returns the love and trust of local creators in the 29th edition of the Athens International Short Film Festival's Premiere Nights.
We are pleased to present you this year's competition section GREEK SHORT STORIES and the 47 films that will compete for the section's prizes out of the total of 308 submissions!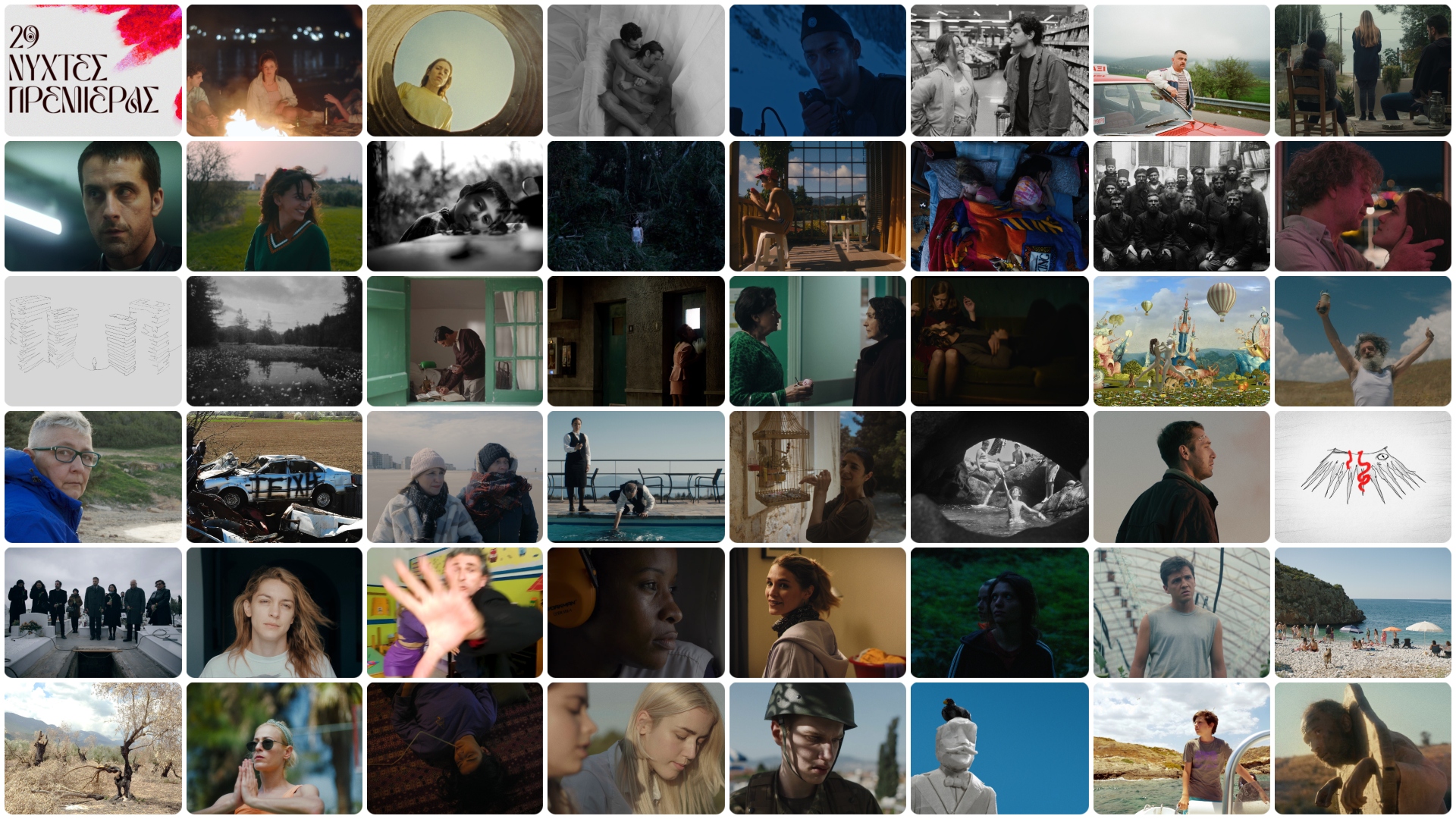 À DEUX VOIX by Martha Bouziouri
AEROLIN by Alexis Koukias-Pantelis
ANGRY FISH by Kostas Chaliasas
ARIZONES by Giorgos Iliopoulos
ATHALÁSSA by Argyro Nicolaou
BEARCAVE by Krysianna Papadakis, Stergios Dinopoulos
BUFFER ZONE by Savvas Stavrou
CROSSING by Aineias Tsamatis, Katerina Mavrogeorgi
DAYS OF A LILAC SUMMER by Ariadni Angeliki Thyfronitou Litou
DEEP SEA by Kallia Papadaki
DUSTLIGHT by Chryssanthi Kouri
END OF AUGUST by Angelika Katsa
ESCHATON AD by Andrea Gatopoulos
FLUX by Giorgos Bougioukos
FRACTURE by Panagiotis Fafoutis
FUGA by Antonis Doussias
GOOD GIRLS CLUB: A VIRGINITY ODYSSEY by Lida Vartzioti, Dimitris Tsakaleas
GÓOS by Flora Ilia
GREENHOUSE by George Georgakopoulos
HIGHWAY OF A BROKEN HEART by Nikos Kyritsis
HOTEL CENTAUR by Lino Kafidas, Dimitris Kafidas
IF I TELL YOU MY MEMORIES by Maria Elena Mitrodima
IS, OR: A BEAUTIFUL, TINY, REDDISH HAIR, AS THIN AS FIBER by Kostas Bakouris
KAFKA'S COLLECTION OF PORN by Aristotelis Maragkos
KETCHUP TO YOUR MUSTARD by Iphigeneia Theodoridis
LIGHT OF LIGHT by Neritan Zinxhiria
LITTLE DOGGIE by Giorgos Ntounis
MIDNIGHT SKIN by Manolis Mavris
MY NAME IS ANTI by Andreas Vakalios, Fili Olsefski
ON THIS WONDROUS SEA by Kalliopi Legaki
PICK A HAND by Stavros Kostopoulos
PLEASE, WAIT by Karina Logothetis
READY by Eirini Vianelli
SCORCHED EARTH by Markela Kontaratou
SHORT DRAFT by Spiridon Papaspirou
SUPER by Nikolas Kouloglou
THE CHAOS SHE LEFT BEHIND by Nikos Kolioukos
THE FIRST SETTING SUN OF SUMMER by Asteris Tziolas
THE PARADE by Michalis Galanopoulos
THE SECOND LIFE OF BURNED TREES by Anna Vasof
THE THIEF by Matteo Pizzocaro
ΤITI: IN CYCLONE'S WAKE by Natasha Blatsiou
UNORTHODOX by Konstantinos Antonopoulos
UNTIL YOU SEE ME by Eleanna Santorinaiou
WALLS by Christos Sarris
WHITE CHRISTMAS 1948 by Antonios Vallindras
WINGS by Fivos Imellos
THE JURY
The Jury for the Competition Section GREEK SHORT STORIES of the 29th Athens International Film Festival consists of the director and screenwriter Angelos Frantzis as President and as members: Orpheas Avgoustidis, actor, Marilena Karamolegou, editor (Doma publishing house), Polly Lycourgou, film critic and Vicky Micha, producer.
AWARDS
The selected films will be screened during the Festival and the Jury will award the following prizes:
- Golden Athena Award for Best Film, accompanied by a cash prize of 2.000 euros with the kind support of the Greek Film Centre.
- Silver Athena Special Jury Award, which is accompanied by a cash prize of 1,500 euros with the kind support of the Greek Film Centre.
- Best Director Award which comes with a cash prize of 1,500 euros courtesy of the Greek Film Centre and a 5-year free membership as a Premium Member on the Crew United platform*.
- Best Screenplay Award which comes with a cash prize of 1,500 euros courtesy of the Ant1 Media Lab's script department.
- Male and Female Performance Awards which come with a 5-year free subscription as a Premium Member on the Crew United platform.
- Onassis Award, accompanied by a cash prize of 5,000 euros offered by Onassis Culture. The grant is offered to a director/filmmaker for the development of the script of his/her short or feature film.
It is a development prize and it is offered as a reward for a specific film, but it is considered a financial support for the director's next project (of his/her own choice), and it is reciprocal in nature, in line with international standards.
Note: It is clarified that among the short films that will compete in the GREEK SHORT STORIES of the 29th AIFF, those short films that have received the support of Onassis Culture during their production as well as those that have already received the same award at the Drama Film Festival will be excluded from the Onassis Award.
* Crew United
The Athens International Film Festival launches a new partnership with Crew United, the leading online platform for audiovisual professionals in Europe, which has opened in Greece as Crew United Greece (https://www.crew-united.com/el/).
The 29th Athens International Film Festival will take place from September 27 to October 9, 2023.
The full programme will be announced during the PRESS CONFERENCE of the event on Wednesday, 20 September 2023 at 19.00 at Astor Cinema.