International Competition Awards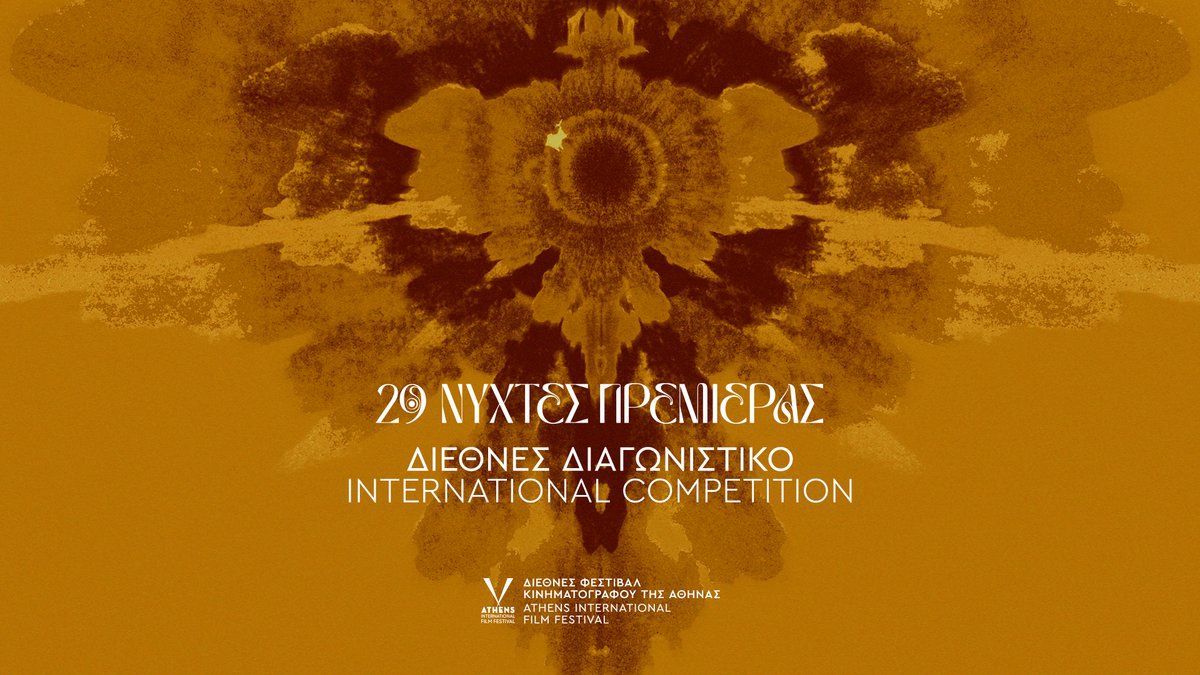 The jury of the International Competition section of the 29th Athens International Film Festival was made up of:

GUY LODGE, film critic - President
POKA-YIO, visual artist and curator
ANAIS EMERY, director of Geneva International Film Festival
CHRISTELLE YOUNES, cofounder of Bee On Set Productions
SIAMAK ETEMADI, director and producer

The international award GOLDEN ATHENA FOR BEST FILM is accompanied by a prize of 2,000 euros and the statuettes are courtesy and sponsorship of ZOLOTAS jewellers. Our juries also present the CITY OF ATHENS BEST DIRECTOR AWARD and BEST SCREENPLAY, while in the International Competition Sections the GREEK FILM CRITICS ASSOCIATION AWARD and the FISHCER AUDIENCE AWARD are presented.
Golden Athena Award
HOW TO HAVE SEX by Molly Manning Walker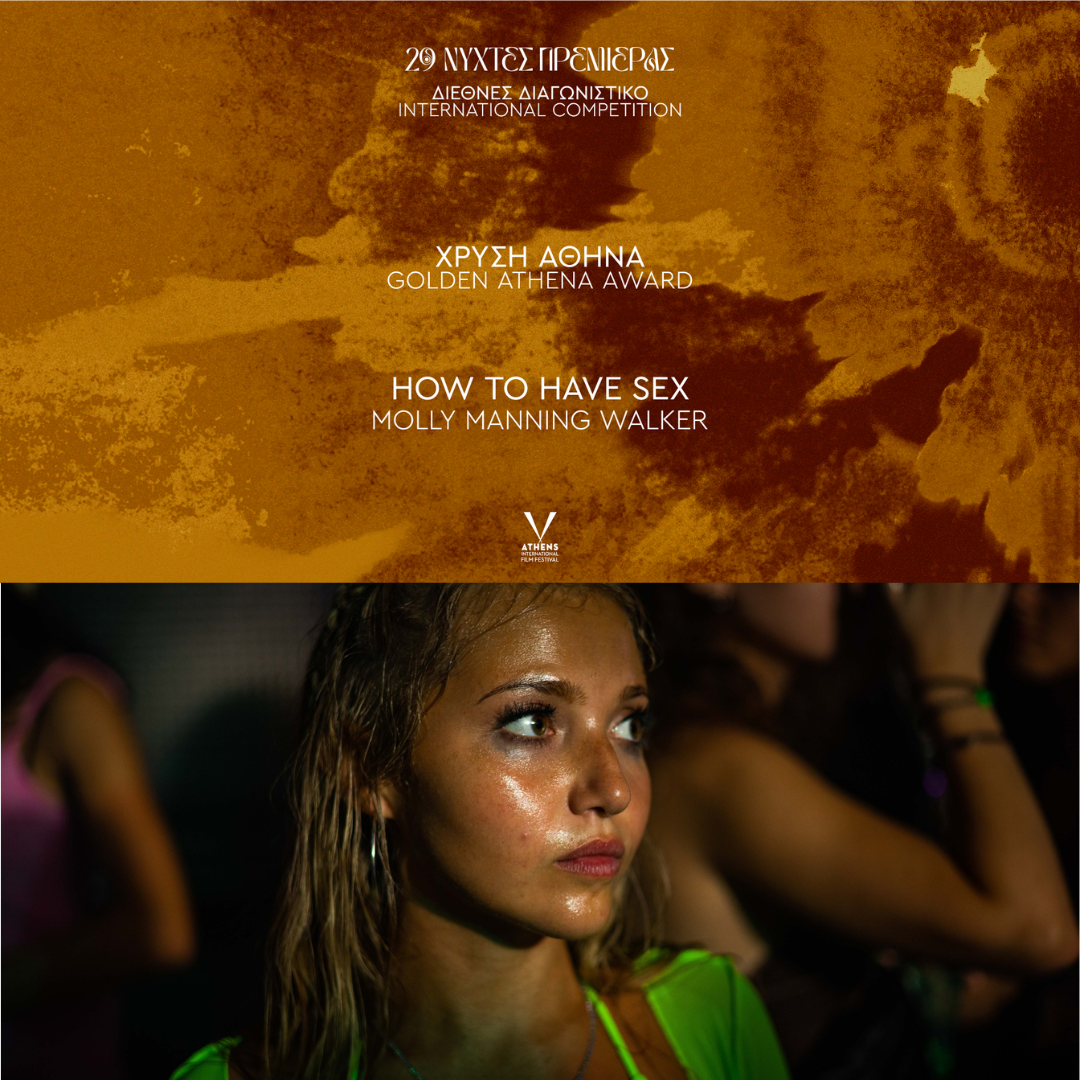 The jury's rationale:
For the Best Film award, we were impressed by a confident, compassionate debut about the ways young people seek connection to each other, and consent from each other. For its bold cinematic language, dynamic performances and strong social resonance, the Golden Athena goes to Molly Manning Walker for How to Have Sex.
City of Athens Best Director Award
20,000 SPECIES OF BEES by Estibaliz Urresola Solaguren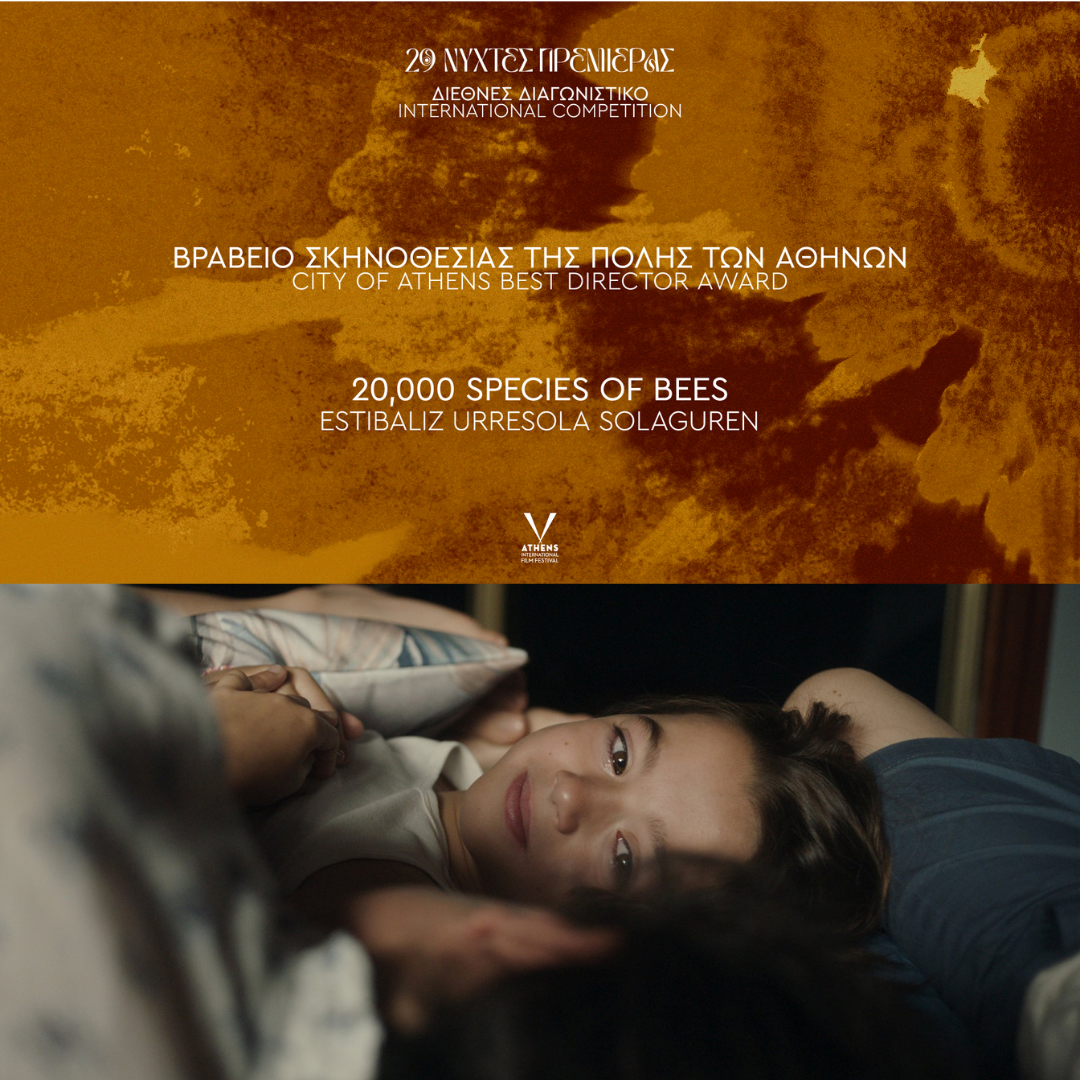 The jury's rationale:
For the humane and yet insightful look at a sensitive and challenging issue, the truthful and measured performances of the whole cast, and lastly for the masterful and unique pacing of the story the City of Athens for Best Director Award goes to 20.000 Species of Bees.
Best Screenplay Award
HOARD by Luna Carmoon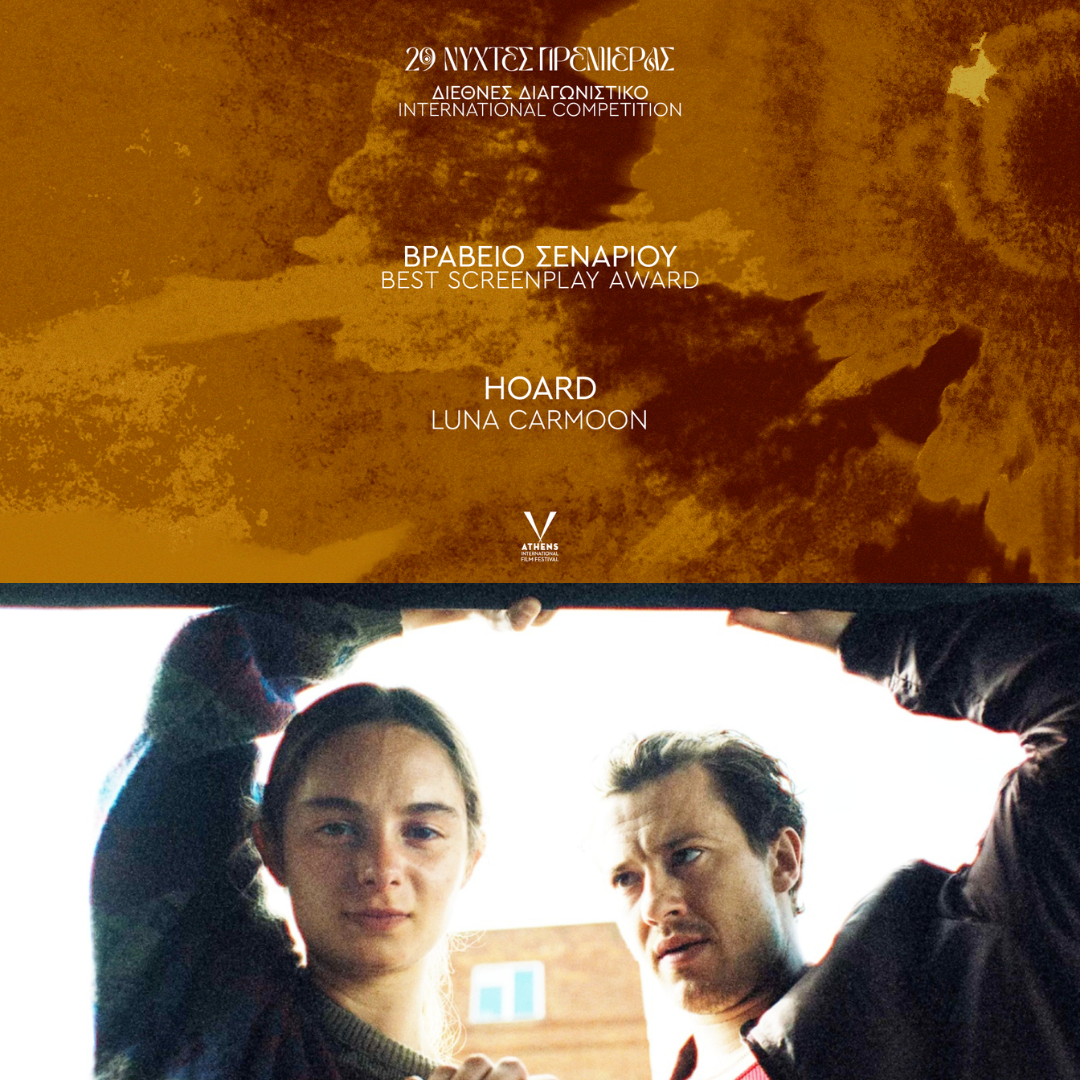 The jury's rationale:
We are all trying to make it through in the only way we know how to…. Or were taught to.This award goes to a film that has tackled childhood trauma in a bold original way.
Special Mention
RICEBOY SLEEPS by Anthony Shim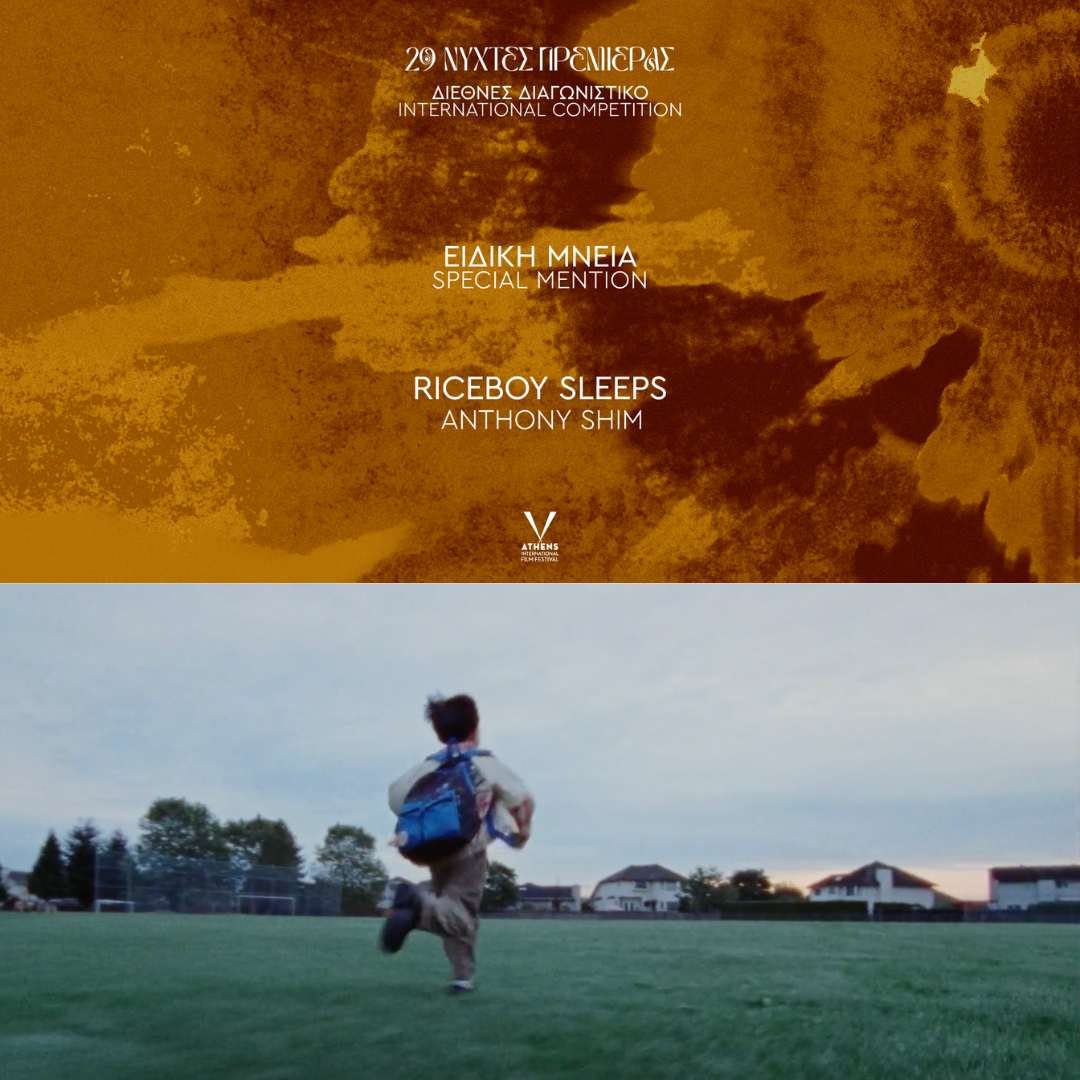 The jury's rationale:
For its gentle and thoughtful bridging of worlds apart, the special mention goes to Riceboy Sleeps.
Special Mention
UNIVERSAL THEORY by Timm Kröger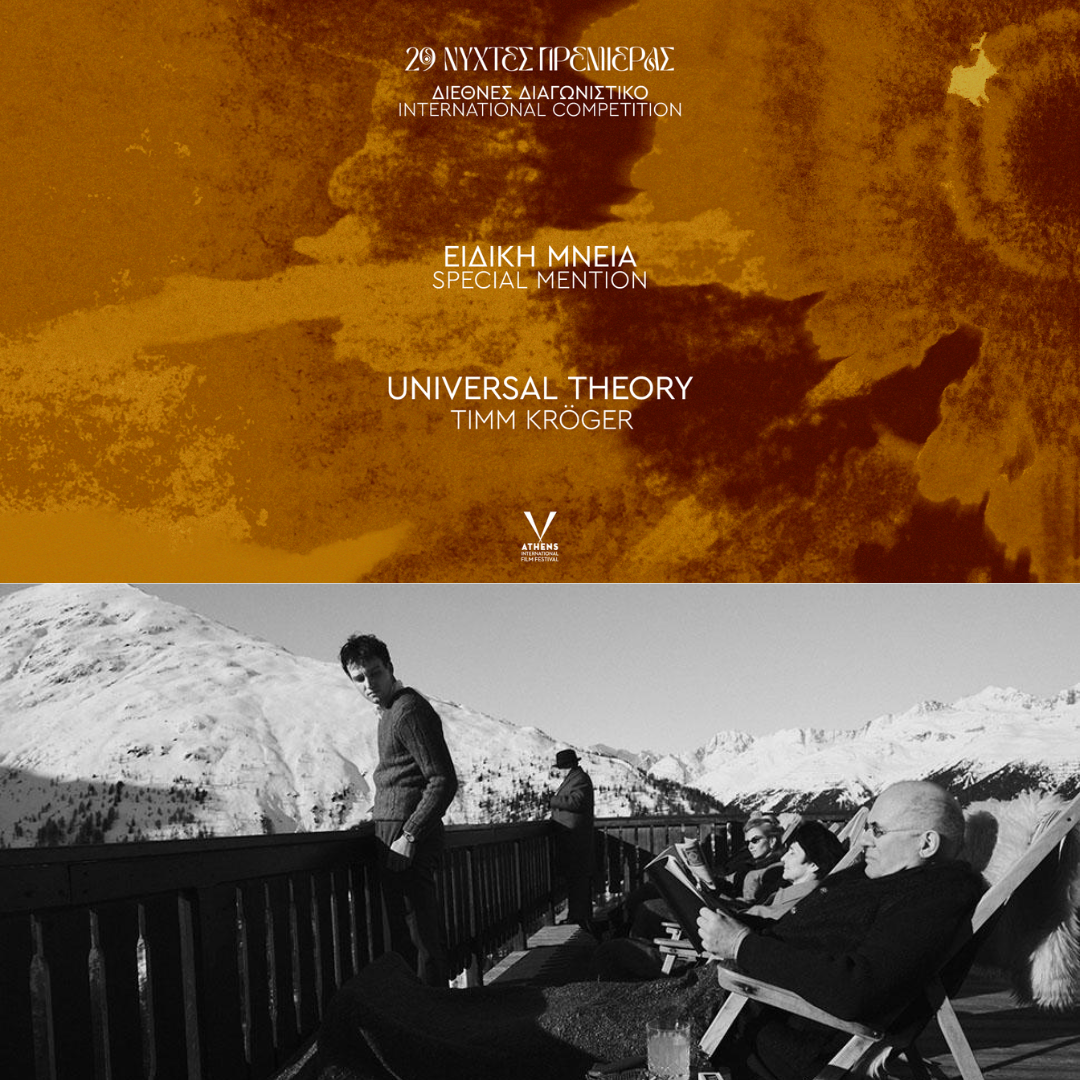 The jury's rationale:
For its scope and cinematic achievement depicting Europe through a picturesque and mashed-up past the special mention goes to Theory of Everything.
Fischer Audience Award
TEMPORARIES by Pier Philippe Chevigny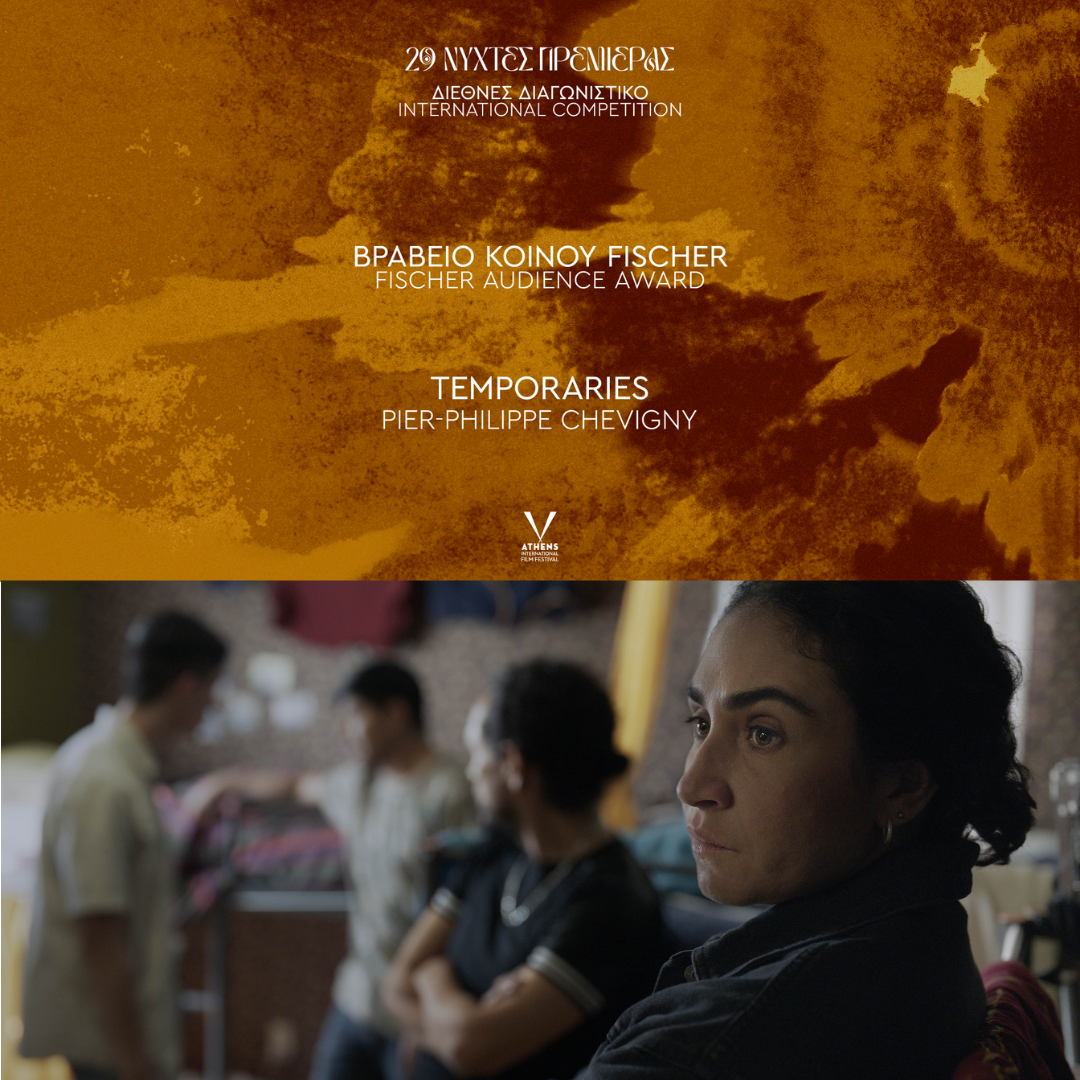 According to Andriani Alexopoulou, Brand Manager Fischer & International Premium Brands :
Another year for Athens International Film Festival, another year for Fischer. The beer that loves cinema meets the greatest cinema celebration of Athens! Two weeks, 150 films and 7 iconic movie theatres where thousands of viewers had the chance to watch wonderful short and feature films.
During AIFF's 29th edition we traveled the world guided by art, inspiration and stories that have to be heard. We are delighted that Fishcer was once again part of this experiencing, giving the audience the opportunity to choose their favourite film through the Fischer Audience Award. We are particularly happy for the great participation since this year more than 40,000 viewers voted.
I would like to thank AIFF, a timeless and iconic cinema institution that never stops evolving, reminding us the importance of cinema for our city and ourselves.
Congratulations to all the directors and participants for their special stories that took us to fascinating journeys
Greek Film Critics Association Award
TEMPORARIES by Pier Philippe Chevigny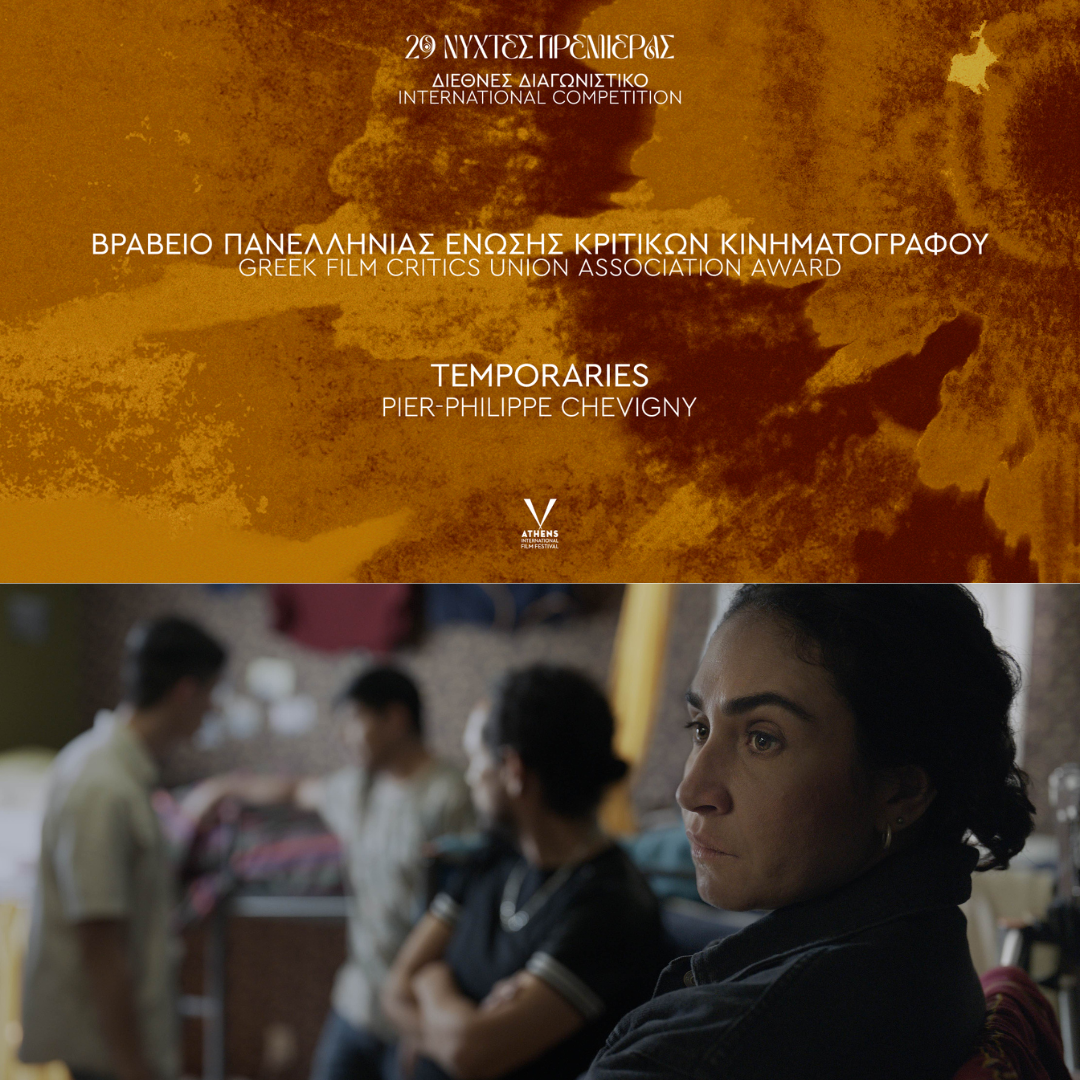 The Greek Film Critics Association rationale:
«The Greek Film Critics Association Award goes to a film with structured scriptand dramaturgy. A contemporary realistic representation that avoids melodrama leaning towards a brutal and urgent direction. Bold, without compromising, it explores the barbarism of the extreme exploitation of workers, especially immigrants, in a Western world country, where we tend to believe that all is well. Sadly this reality is present in our everyday as itseeps through and takes root among the workers themselves due to the lack of collectivity. The film is a comprehensive aesthetic creations which promotes the moral values of solidarity and individual and collective dignity, values that are deemed necessary today».
The prize-statuettes Golden Athena for Best Film and Documentary were designed by designer Giorgos Sepetzoglou and are courtesy sponsorship of ZOLOTAS jewellers.

The 29th Athens International Film Festival is part of the ROP of Attica 2021-2027 and isco-financed by the European Regional Development Fund.
Τhe 29th Athens International Film Festival is held under the auspice of the Ministry of Culture and Sports.