International Documentaries Competition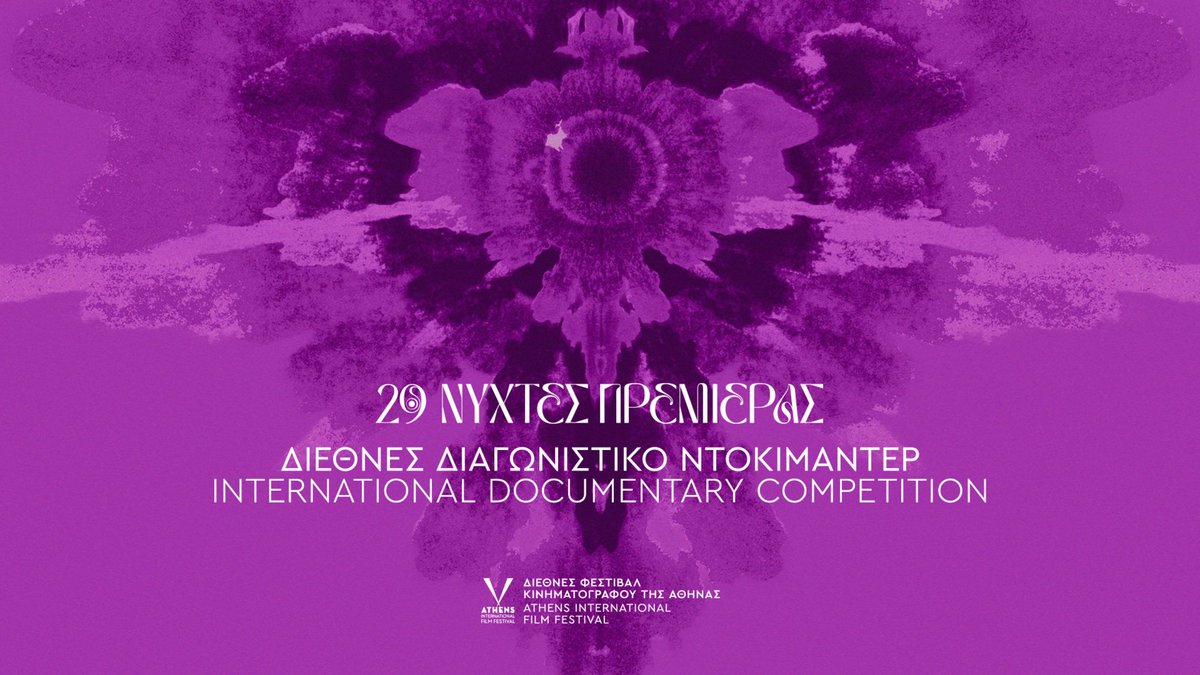 The jury of the International Documentary Competition section of the 29th Athens International Film Festival was made up of:

KARIN RYWKIND SEGAL, Art Director of Docaviv FF, President
STEFAN CANDEA, journalist
APOSTOLIA PAPAIOANNOY, journalist
SOPHIA PAPAIOANNOU, journalist
JAN ROFEKAMP,producer
Golden Athena Best Documentary Award
THE MOTHER OF ALL LIES by Asmae El Moudir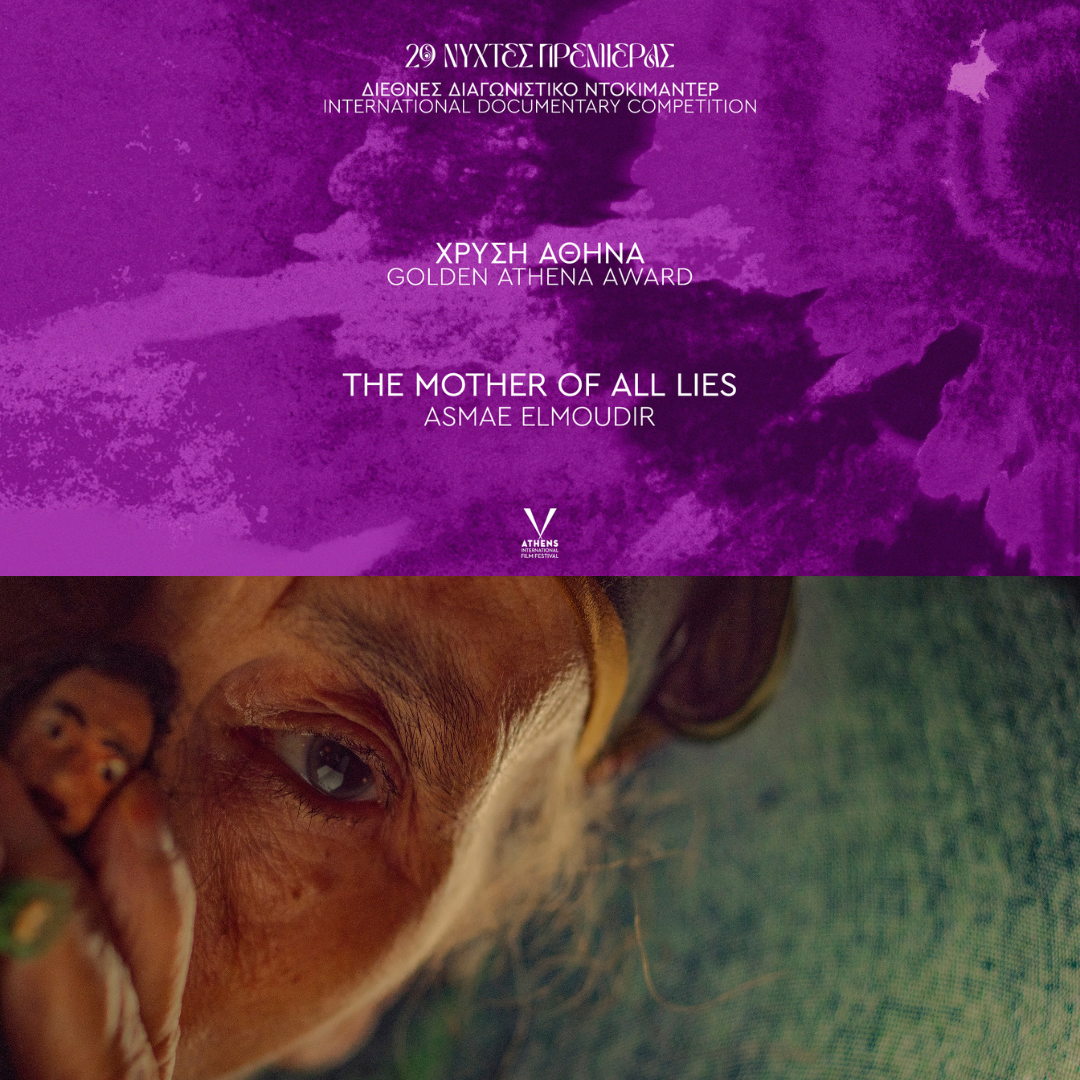 The jury's rationale:

On behalf of the Documentary Jury members I would like to thank the festival selection committee that have selected strong and memorable films. But alas this is a competition so we had to make choices.An extraordinary innovative and smart reconstruction of a painful and forgotten period in the history of the filmmaker's own family and of her homeland Morocco.The filmmaker creates a multilayered world, one that involves testimonies of her own family, neighbors and a detailed miniature re- creation of the family house and neighborhood.
Special Mention
QUEENDOM by Agniia Galdanova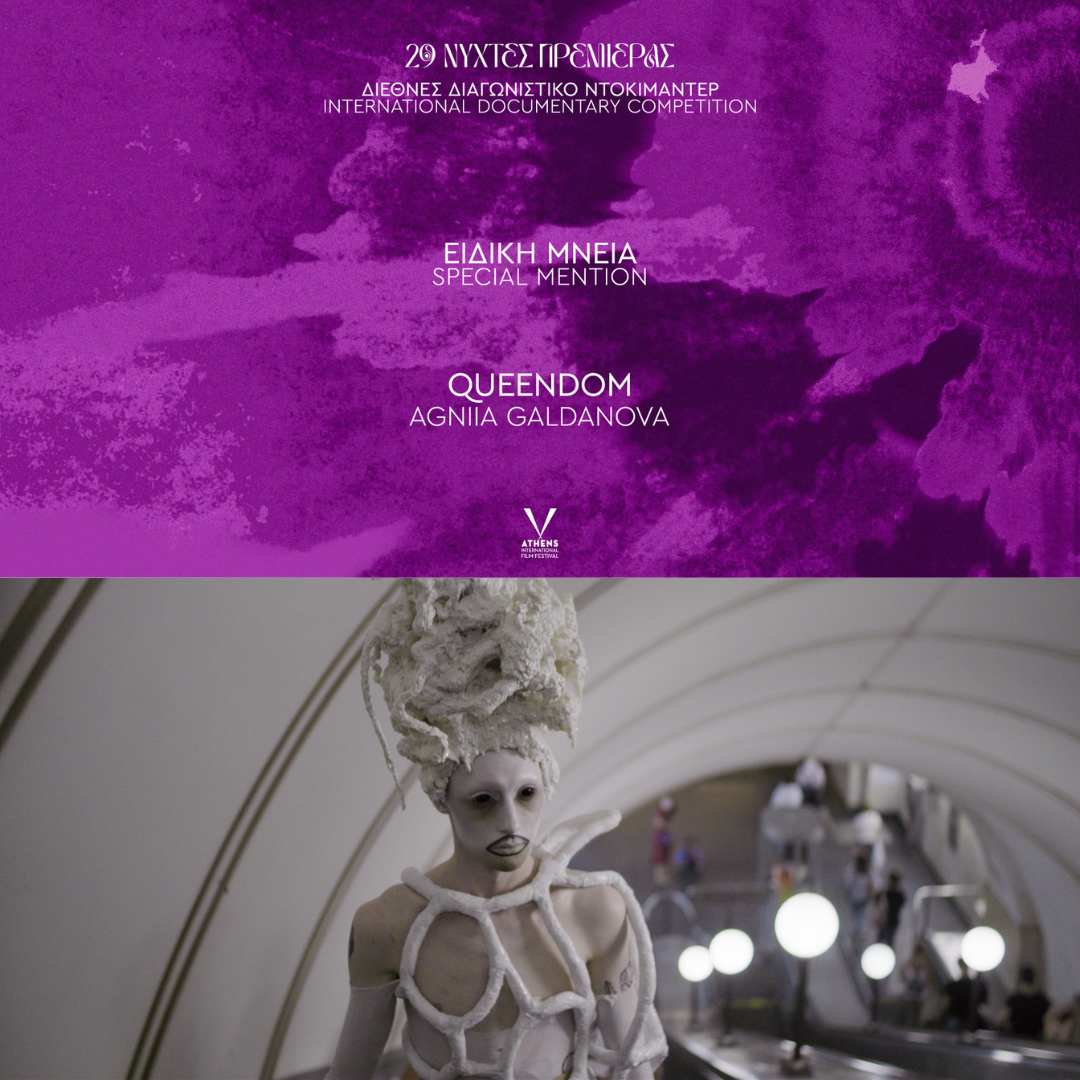 The jury's rationale:
A portrait of a beautiful and strong character who suffers for her courageous acts that disagree with current events in today's Russia. We wish to congratulate the team behind the film for their bravery and extraordinary filmmaking allowing us close access to its protagonist but also captures a larger lens approach of the world surrounding her.

Special Mention
20 DAYS IN MARIUPOL by Mstyslav Chernov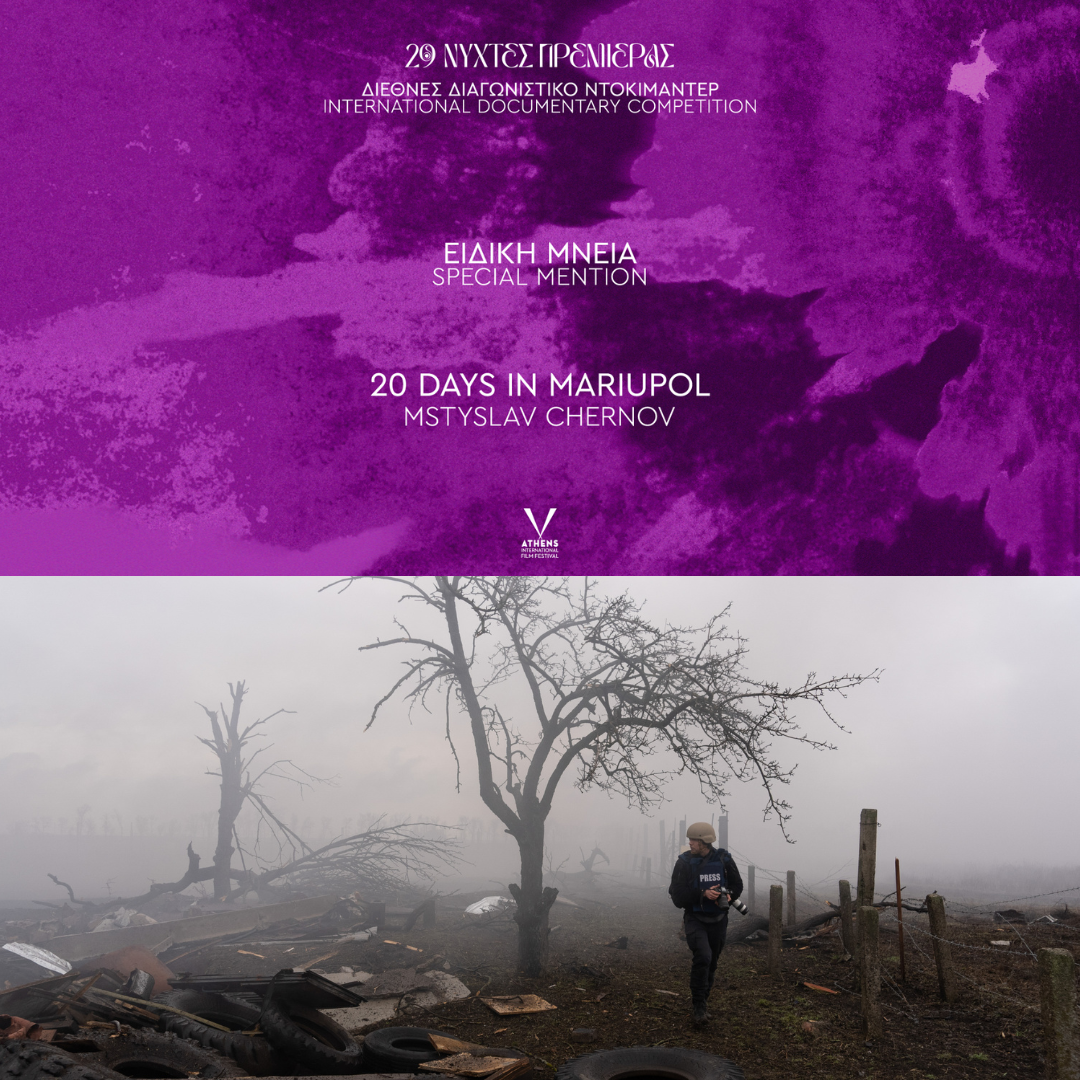 The jury's rationale:
This extremely powerful documentary does not spare the viewers, and takes them through an immersive experience no one should endure. The filmmaker Mstyslav Chernov, guides us with his voice and camera through the nightmare he encounters as he is trying, as a journalist, to share the shocking images from the sieged Mariupol.
The prize-statuettes Golden Athena for Best Film and Documentary were designed by designer Giorgos Sepetzoglou and are courtesy sponsorship of ZOLOTAS jewellers.
The 29th Athens International Film Festival is part of the ROP of Attica 2021-2027 and isco-financed by the European Regional Development Fund.

Τhe 29th Athens International Film Festival is held under the auspice of the Ministry of Culture and Sports.