«Triangle of Sadness»: This year's highly anticipated Palme d'Or in a nationwide premiere, in the director's attendance
Ruben Östlund's TRIANGLE OF SADNESS at a special open air screening on the idyllic beach of Chiliadou (Monday, September 5).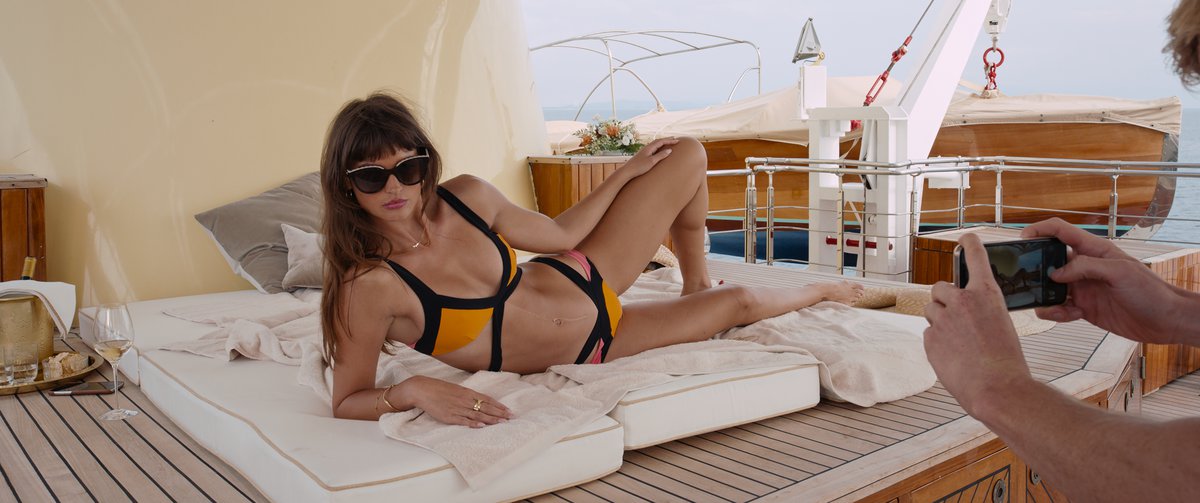 The 28th Athens International Film Festival, Feelgood Entertainment, the Region of Central Greece and HERETIC present TRIANGLE OF SADNESS in a national premiere at Evia's Chiliadou beach, on Monday, September 5. The dazzling screening will take place in the attendance of award-winning Swedish director, Ruben Östlund, creator of the acclaimed films «The Square» and «Force Majeure».
The official premiere of this year's widely discussed Palme d'Or (Cannes Film Festival) will be hosted in a spectacular open air screening on the magnificent beach of Chiliadou in Evia, where a significant part of the film was shot in the summer of 2021.
The film's theatrical release in Greece is scheduled for Sunday, September 18th by Feelgood Entertainment. A few words about the film:
TRIANGLE OF SADNESS |
The award-winning Swedish director's second Palme d'Or of is an unbridled satire of roles and social classes that sends its international cast from the opulence of a luxury cruise to the struggles of survival on a deserted island, with Hiliadou, Evia, becoming the backdrop for the third part of this unforgettable cinematic experience.
Directed and Written by: Ruben Östlund
Cast: Harris Dickinson, Charlbi Dean, Woody Harrelson, Vicki Berlin, Henrik Dorsin, Zlatko Burić, Jean-Christophe Folly, Iris Berben, Dolly De Leon, Sunnyi Melles, Amanda Walker, Oliver Ford Davies, Arvin Kananian, Carolina Gynning, Ralph Schicha
Duration: 147' The highly-anticipated premiere will be deliciously accompanied by Fischer beer.
Info:
Special Pre-Festival projection in the context of 28th Athens International Film Festival.
Monday, September 5 2022 | 20.30
Chiliadou Beach, Island of Evia