Short Stories B'
25/9/2016, 19:00, Odeon Όπερα 2
A selection of the best short films of the year.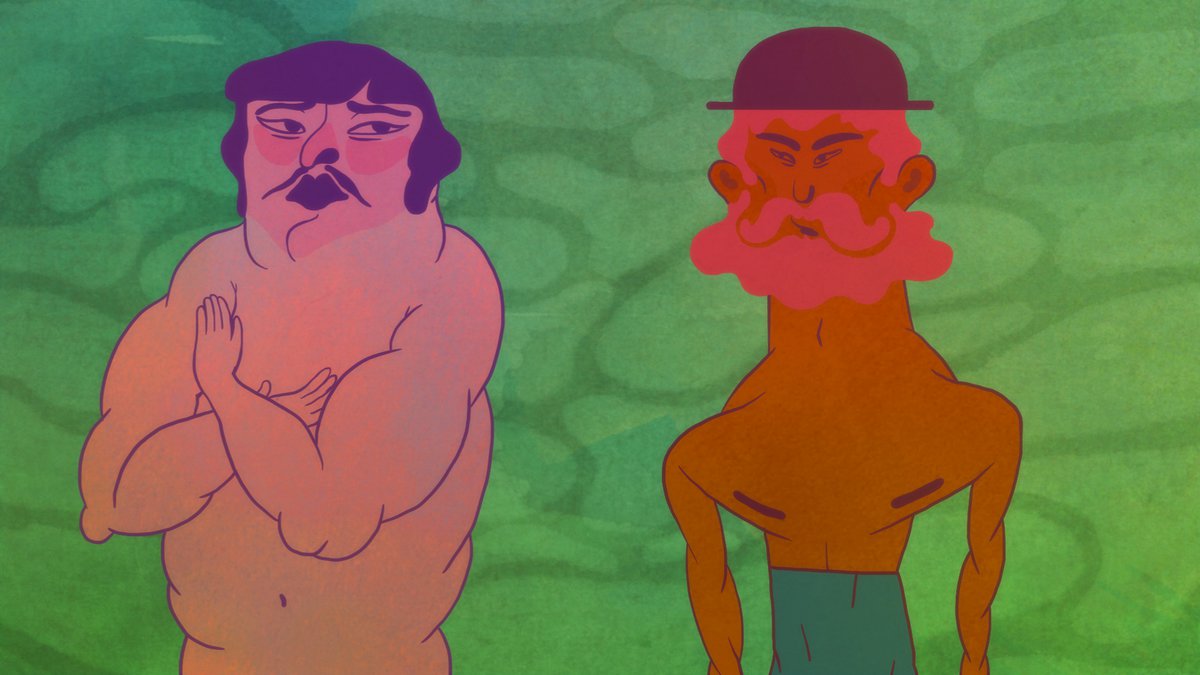 Campo de Víboras
Διάρκεια / duration: 20' Χώρα Παραγωγής / Country: Πορτογαλία, Γαλλία / Portugal, France Σκηνοθεσία / director: Cristèle Alves Meira
In a small Portuguese village, a tragedy occurred. An old lady is found dead in her garden, surrounded by snakes, while her 40 year-old daughter, Lurdes, fled without telling anyone. The gossips in town about the mysterious destiny of this house are spreading fast...Screened at the Semaine de la Critique in Cannes.
Chasse Royale
Διάρκεια / duration: 28' Χώρα Παραγωγής / Country: Γαλλία / France Σκηνοθεσία / director: Lise Akoka, Romane Gueret
Angélique, 13, the eldest of her many brothers and sisters, lives in the suburb of Valenciennes. This day, at school, she is offered to pass an audition for a film. Awarded at the Directors Fortnight.
Edmond
Διάρκεια / duration: 10' Χώρα Παραγωγής / Country: Ην. Βασίλειο / UK Σκηνοθεσία / director: Nina Gantz
A stop motion film about an oddball felted character who slips through floors into the past and the deepest parts of his psyche in his pursuit of self-understanding. 4 Wins and 7 nominations in festivals around the world, including BAFTA and Sundance.
Superbia
Διάρκεια / duration: 16' Χώρα Παραγωγής / Country: Ισπανία / hungary, Czech republic, Slovakia Σκηνοθεσία / director: Luca Toth
The native people of the surrealistic land of Superbia, where men and women form separate societies, face the changes sparked by the first equal couple in their history. Nominated in Cannes Film Festival.
Timecode
Διάρκεια / duration: 15' Χώρα Παραγωγής / Country: Ισπανία / Spain Σκηνοθεσία / director: Juanjo Giménez
Luna and Diego are the parking lot security guards. Diego does the night shift, and Luna works by day, and their meetings are short and laconic. A series of post-it will be the occasion for a special communication between the two. Palme d'Or - Best Short Film in Cannes.
La Sève
Διάρκεια / duration: 13' Χώρα Παραγωγής / Country: Ελβετία / Switzerland Σκηνοθεσία / director: Manon Goupil
12 years old Lena lives alone with her mother in a remote house in the countryside. Her refuge is a tree from which she observes her elder sister Marie, and Eloi, her future husband, who have come for a family weekend. Lena becomes fascinated by Eloi and tries to take him with her onto her tree.