Morris From America
24/9/2016, 18:00, Ideal 26/9/2016, 21:30, Odeon Opera 2
A 13-year-old aspiring rapper moves from the US to Germany with his father and can only watch as his life completely stagnates. That is, until he falls in love with a slightly older girl named Katrin and sets his eyes on impressing her. A fresh, pounding coming-of-age story which won awards at the Sundance Film Festival for its script and Craig Robinson's ("The Office", "Mr. Robot") performance, and introduces us to 16-year-old Markees Christmas' surprising acting chops. Feelgood? You bet.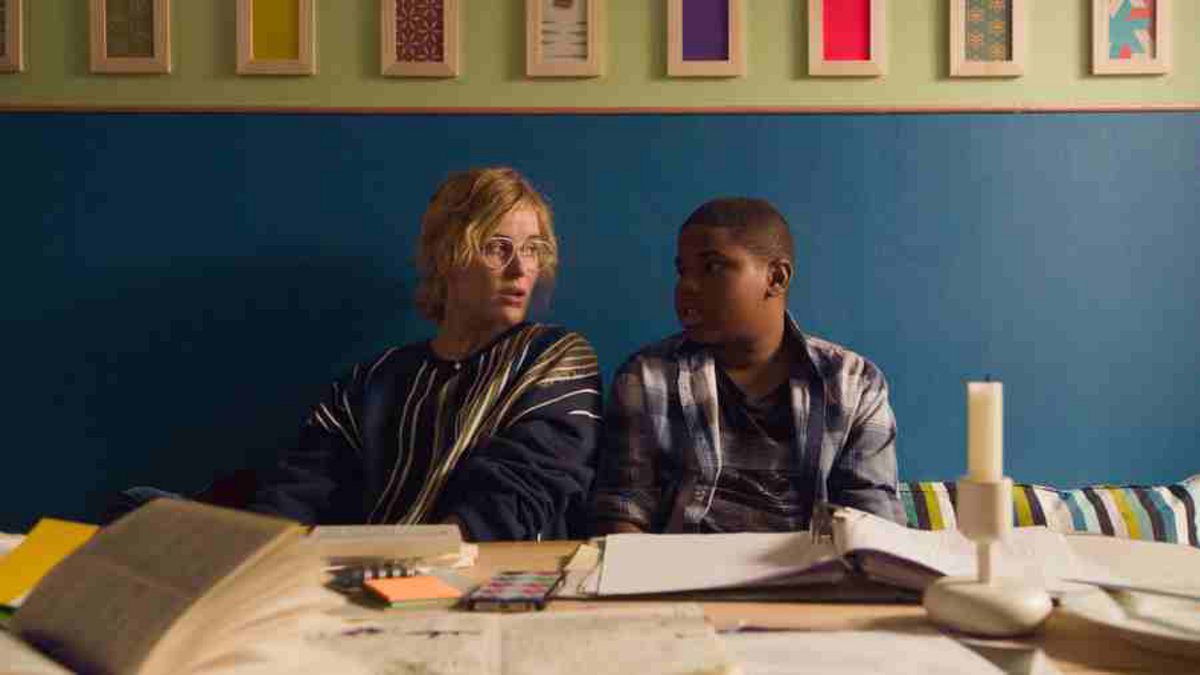 Morris, an American teenager, follows his father to a provincial German town, where the latter has taken up a job. A stranger in a foreign land, and bored with his German language lessons, the introvert kid is unable to communicate with his peers. His sole enjoyment is writing lyrics for his hip-hop songs. When he meets Katrin, a girl slightly older than him, he falls in love and tries hard to impress her.
A fresh story of coming-of-age set to pulsing hip-hop rhythms, "Morris from America" won the Waldo Salt Screenwriting Award at the Sundance Film Festival, as well as the Special Jury Prize for Craig Robinson ("The Office", "Mr. Robot"). The film, which introduces the exceptional talent of 16-year old Markees Christmas, ultimately puts a smile to viewers' faces, proving to be a surprisingly feel-good experience.
Director: Chad Hartigan
Screenwriter: Chad Hartigan
DoP: Sean McElwee
Music: Keegan DeWitt
Editor: Anne Fabini
Principal Cast: Markees Christmas, Craig Robinson, Carla Juri, Jakub Gierszal, Levin Henning, Lina Keller
Germany, USA | 2016 | Color | DCP | 89' | English, German