The People vs. Fritz Bauer
2/10/2016, 22:00, Ideal
The unbelievable, yet completely true story of a concentration camp survivor, who went after the notorious Nazi colonel Adolf Eichmann, also known as the architect of the Holocaust, and brought him to justice. Part spy thriller, part shocking historical account, this heart-stopping film won the Audience Award of the Locarno Film Festival by a landslide.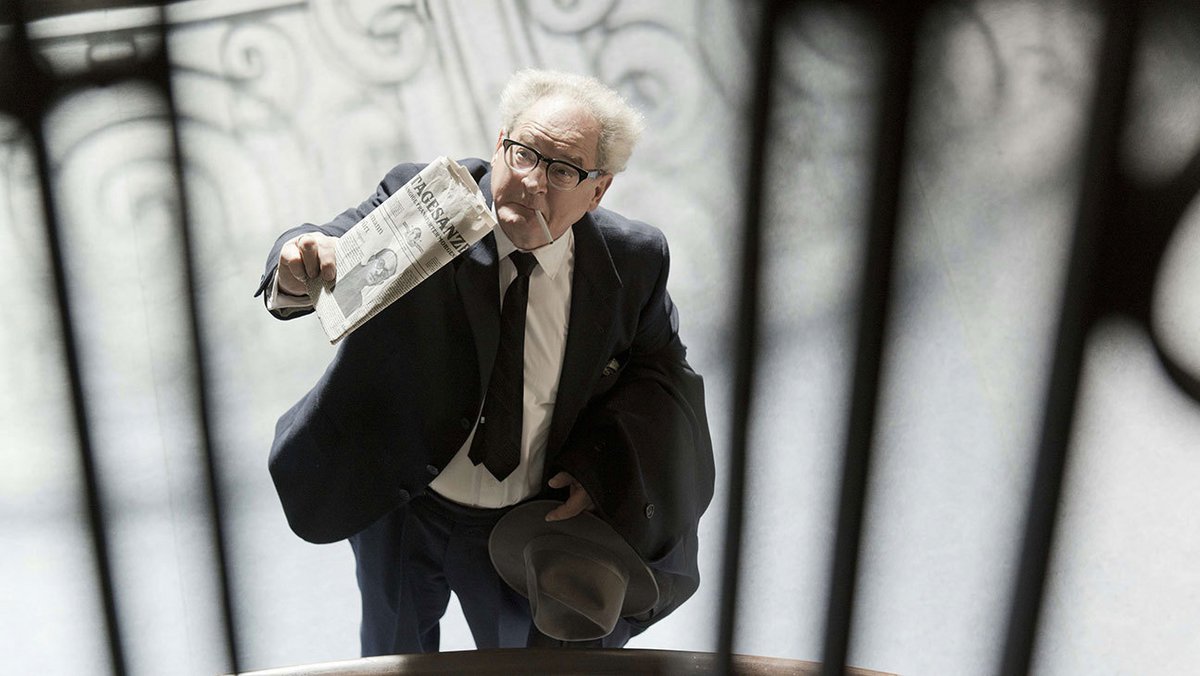 Fritz Bauer, a middle-aged Jewish lawyer living in post-war Germany, makes it his life's goal to bring high-ranking Nazi officers to justice in order to pay for their heinous crimes. But his crusade is filled with obstacles: Government authorities would rather see the matter laid to rest, as many former Nazis were still in high office. Soon, Bauer realizes that it is easier to collect information on the remaining free Nazis than persuade the authorities to hunt them down.
Based on the life of lawyer Fritz Bauer, Lars Kraume's film captures the problems facing the German state in its transition from Nazi totalitarianism to democracy, narrating a story of heroism and opposition to the system in the tradition of the best films of the genre. Audience Award at the Locarno International Film Festival.
Director: Lars Kraume
Screenwriter: Lars Kraume, Olivier Guez
DoP: Jens Harant
Music: Julian Maas, Christoph M. Kaiser
Editor: Barbara Gies
Principal Cast: Burghart Klaussner, Ronald Zehrfeld, Sebastian Blomberg, Joerg Schuettauf, Lilith Stargeberg
Germany | 2015 | Color | DCP | 105' | English, Germany, Gindis