Climax
With his new film, the most provocative director of contemporary French cinema choreographs a clubbed to death nightmare according to which a young people's party turns into hell on earth with the sounds of Daft Punk, Aphex Twin and Giorgio Moroder. A 100% Gaspar Noé creation, made with the aim of being an intense audiovisual experience, "Climax" won the Directors' Fortnight Top Prize at this year's Cannes Film Festival.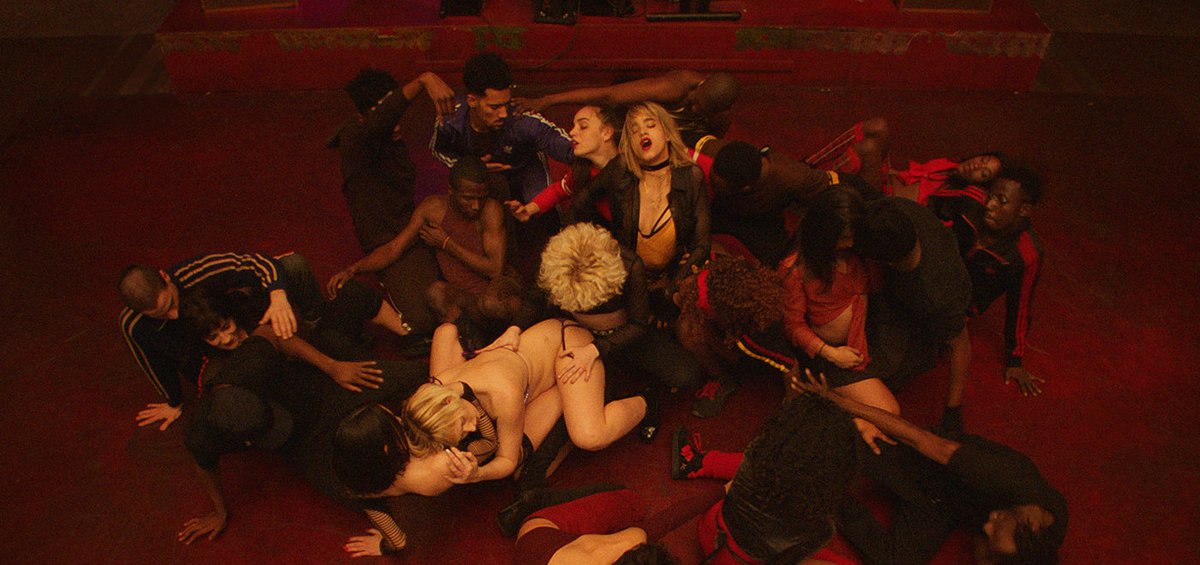 FRANCE Ι 2018 Ι COLOR Ι DCP | 95' | FRENCH, ENGLISH

Entirely shot in an isolated dancing school during a party, «Climax» shows what happens when some- one mixes alcohol and powerful psychotropic substances into a sangria bowl - a total freak-out to the sounds of Giorgio Moroder, Aphex Twin and Daft Punk!
An 100% Gaspar Noe film, meant as an intense audiovisual experience, "Climax" is a clubbed to death nightmare, delivered with evident craftsmanship: a camera spinning around like a dizzy insect, a constant pounding of dance and techno music, colors and lighting that act like hallucinogens, sex and violence mixing together, everything at full blast. Art Cinema Award at the 2018 Cannes and some of the best reviews the French director has ever received. L.K.

DIRECTOR: Gaspar Noé
SCREENWRITER: Gaspar Noé
DOP: Benoît Debie
EDITOR: Denis Bedlow, Gaspar Noé
PRINCIPAL CAST: Sofia Boutella, Adrien Sissoko, Giselle Palmer, Lea Vlamos, Romain Guillermic, Taylor Kastle

GASPARD NOE
After studying cinema at the Louis Lumière School in Paris, Argentinian- born Noé directed the medium-length film Carne (1991), was DoP in Lucile Hadzihalilovic's medium-length film La Bouche de Jean-Pierre (1996), and directed feature films, including Irréversible (2002), and Love (2015) shot in 3D.

FILMOGRAPHY
2018 Climax
2015 Love
2009 Enter the Void
2002 Irréversible
1998 I Stand Alone