Knife + Heart
In the late 70s a famous gay porn producer is suffering from heartbreak while a serial killer goes round decimating the lead actors of her films. With Vanessa Paradis taking on the most unexpected role of her career, Yann Gonzalez offers up a playfully sexy homage to the films of Argento, De Palma and Anger combining the slasher genre with eroticism and the music of M83.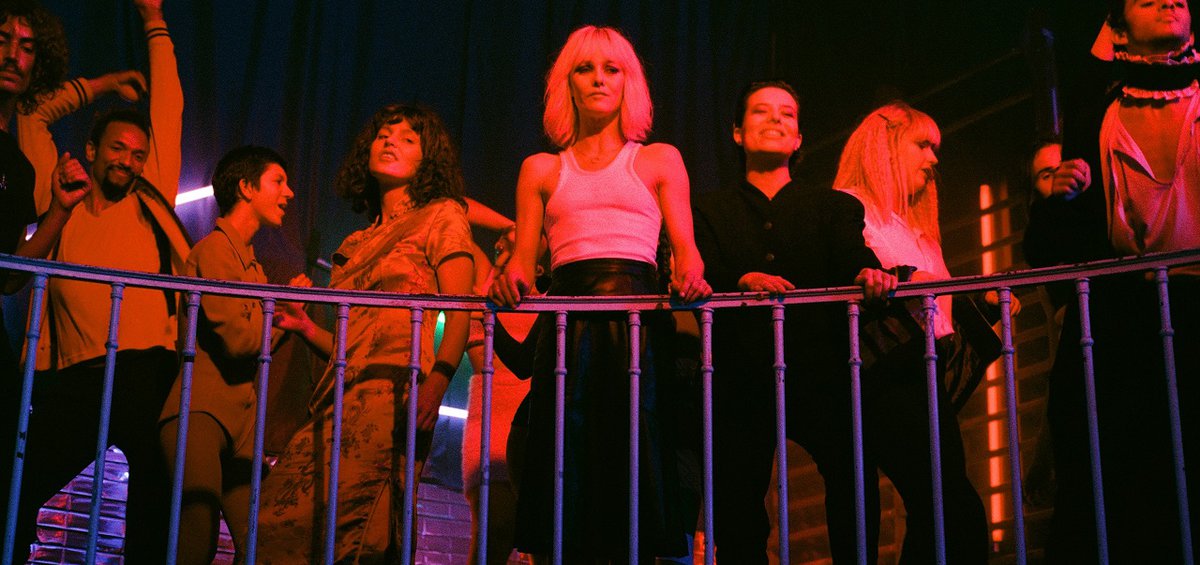 FRANCE, MEXICO | 2018 | COLOR & B&W | DCP | 102' | FRENCH, SPANISH

Anne, a famous gay porn producer, resorts to debauchery due to her separation with Lois, her film editor. When a serial killer starts murdering her actors, Anne is inspired to enrich the themes of her films, while fearing, at the same time, that she might be the next victim.
Yan Gonzalez, brother of M83's Anthony Gonzalez (the band responsible for the film's soundtrack), returns after «You and the Night» to pay tribute to the cinema of Dario Argento, Brian De Palma and Kenneth Anger, delivering a mixture of slasher film, parody and lesbian melodrama in a remarkably enjoyable creation that has what it takes to be considered a cult film. K.Th.

DIRECTOR: Yann Gonzalez
SCREENWRITER: Yann Gonzalez, Cristiano Mangione
DOP: Simon Beaufils
MUSIC: M83
EDITOR: Raphaël Lefèvre
PRINCIPAL CAST: Vanessa Paradis, Nicolas Maury, Kate Moran, Jonathan Genet, Khaled Alouach, Félix Maritaud, Romane Bohringer

YANN GONZALEZ
Yann Gonzalez was born in 1977 in Nice. He made six short films between 2006 and 2012, before going along with You and the Night, presented at the Critics' Week of the Festival de Cannes and released in theaters in November 2013. This is his second feature.

FILMOGRAPHY
2018 Knife + Heart
2013 You and the Night