Mandy
Red and Mandy live happily in a remote house in the woods when they are attacked by a vicious gang of otherworldly bikers. A horror film boasting a psychotropic layer, a revenge film leading to a bloody violent crescendo, a work of fiction and heavy metal carnage, "Mandy" is this year's after hours delight taken to the limits by Nicholas Cage's delirious performance with which the planet's most misunderstood actor takes his triumphant and hilarious revenge on the world.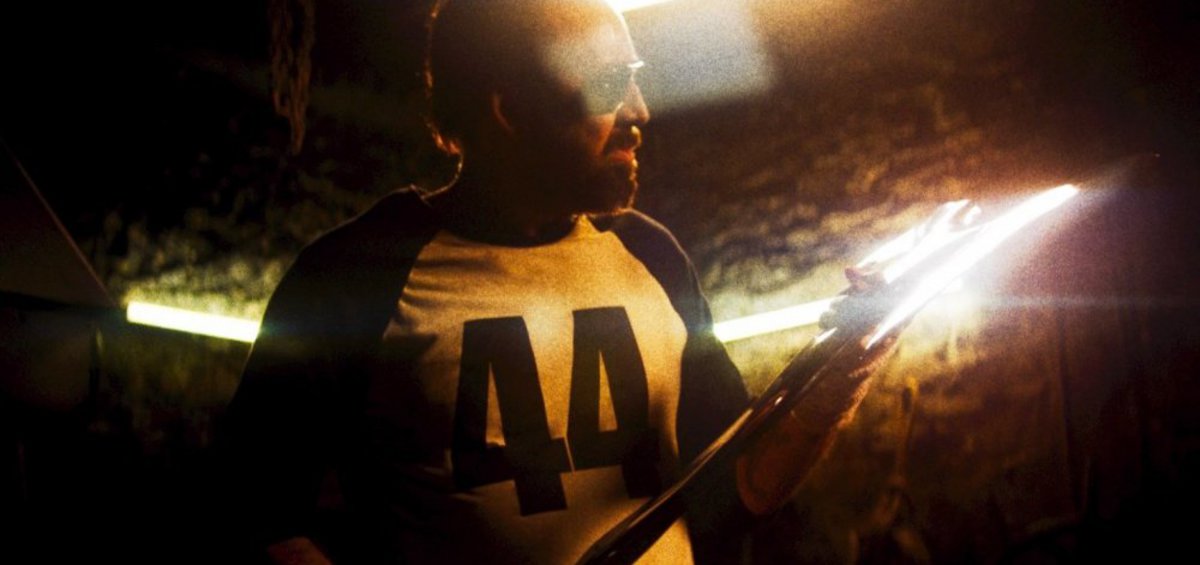 USA, BELGIUM | 2018 | COLOR | DCP | 121' | ENGLISH

Red and Mandy live happily in a secluded house in the mountains when a vicious otherworldly motorcycle gang attacks them brutally. After the attack, what is left in Rent is the wildest desire for revenge and the most deadly weapon of all: the rage of the man who lost everything. Panos Kosmatos delivers unexpectedly his magnum opus, just in his second feature film.
A horror film of extreme intensity, steeped in psychotropics, surrendered to a vengeful crescent of violence, given wholeheartedly to fantasy literature. The heavy metal holocaust called «Mandy» is the midnight delight of the year, an instant cult classic that takes off thanks to the delirious performance by Cage, marking the triumphant and hilarious revenge of the most unappreciated actor on the planet. K.Th.

DIRECTOR: Panos Cosmatos
SCREENWRITER: Panos Cosmatos, Aaron Stewart-Ahn
DOP: Benjamin Loeb
MUSIC: Jóhann Jóhannsson
EDITOR: Brett W. Bachman
PRINCIPAL CAST: Nicolas Cage, Andrea Riseborough, Bill Duke, Linus Roache, Richard Brake

PANOS COSMATOS
Born in Rome Cosmatos, son of director George P. Cosmatos, is a heavy metal, fantasy art, science fiction and horror films aficionado with an acclaimed first feature. Mandy is his sophomore effort.

FILMOGRAPHY
2018 Mandy
2010 Beyond the Black Rainbow