In Fabric
A cursed dress hides dire consequences for the unsuspecting woman who has purchased it and is having a hard time disposing of it. The award-winning director of "Berberian Sound Studio" and "Duke of Burgundy" delves deeper into his love of horror, skilfully threading together black humour, a giallo atmosphere, otherworldly Gothic figures and kinky eroticism.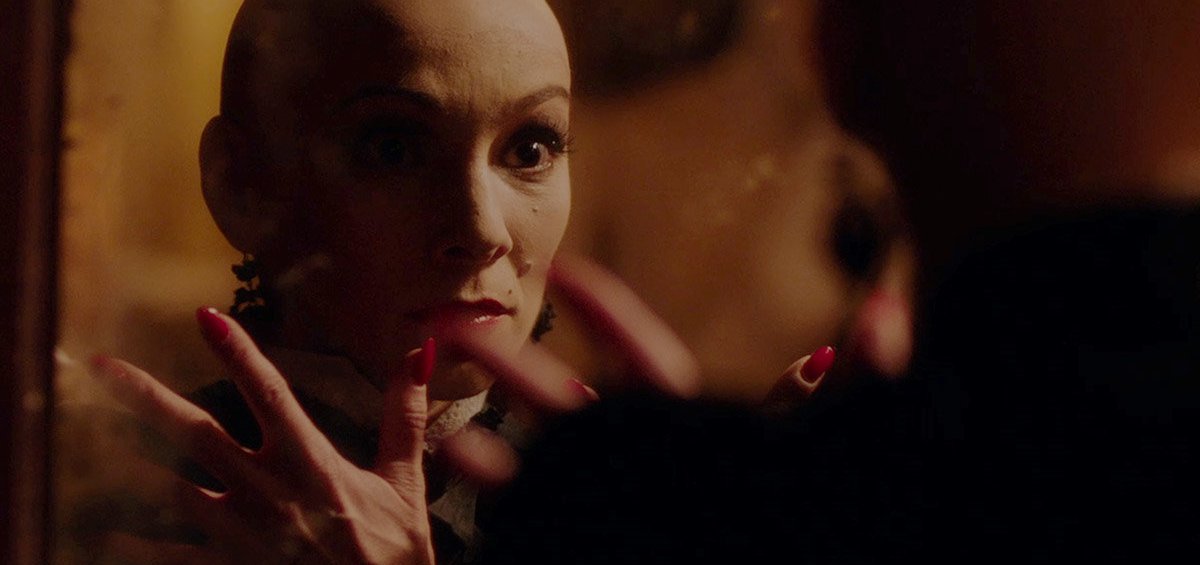 UK | 2018 | COLOR | DCP | 118' | ENGLISH

In a busy clothes store, 50-year-old Sheila is persuaded by an eccentric saleswoman to buy a red dress. But the dress proves to be cursed and no matter how much she tries, she can't get rid of it. The terrible consequences of her purchase keep pursuing her, as anyone else who comes upon it.
This unique director goes deeper with his invariably kinky flirt with horror cinema, this time with a haunting story that combines fashion, secret desires, consumerist delirium and, of course, death. Strong elements of black humor, giallo atmosphere, eerie goth figures and camp fetishism compose the multilayered lining of Strickland's bold film, with Marianne Jean-Baptiste (Oscar nomination for «Secrets and Lies») in the leading role. N.S.

DIRECTOR: Peter Strickland
SCREENWRITER: Peter Strickland
DOP: Ari Wegner
EDITOR: Matyas Fekete
PRINCIPAL CAST: Marianne Jean-Baptiste, Gwendoline Christie, Sidse Babett Knudsen, Caroline Catz, Hayley Squires, Julian Barratt, Steve Oram

PETER STRICKLAND
Peter Strickland, 45, born to a Greek mother and British father, entered Berlin IFF at age 24 with his short Bubblegum. Since then he's become a favourite in the festival circuit and, according to the Guardian, a key figure in this generation's British filmmaking.

FILMOGRAPHY
2018 In Fabric
2014 The Duke of Burgundy
2012 Berberian Sound Studio
2009 Katalin Varga