One Cut of the Dead
A film crew is filming a zombie film in an abandoned warehouse when they are attacked by the actual living dead. What starts out as an incredible 37-minute single-take scene of a B-movie ends in a recital of backstage ineptitude by the most clumsy film crew you've ever seen.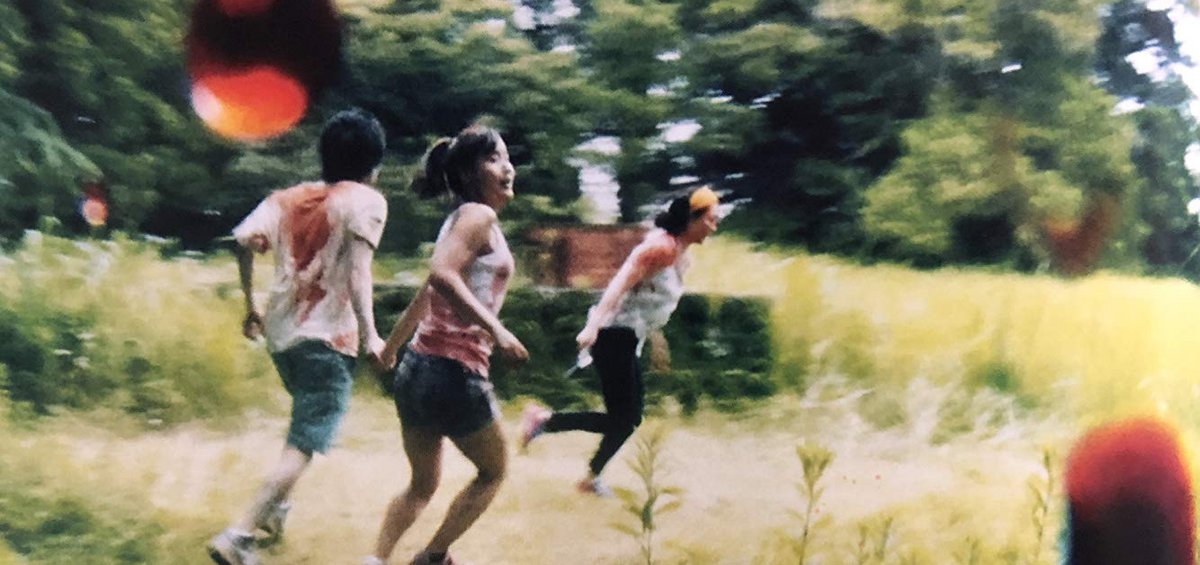 JAPAN | 2017 | COLOR | DCP | 96' | JAPANESE

It all starts with the eventful shooting of a zombie film in a deserted warehouse where the Japanese army is rumored to have conducted confidential experiments. Until the crew is attacked by real zombies. What looks like a cliché plot of yet another b-movie – shot in an amazing single shot – turns into an outrageous recital of amateurism, with the most clueless crew ever starring.
Nothing in this film is as it seems, since Shini'chirÔ Ueda uses grotesque elements of the zombie mythology in order to play with our perception, wrecking the genre and taking it to the comedy sphere in a way only the celebrated «Shaun of the Dead» had dared to do so. n.s.

DIRECTOR: Shin'ichirô Ueda
SCREENWRITER: Shin'ichirô Ueda
DOP: Takeshi Sone
MUSIC: Kyle Nagai
EDITOR: Shin'ichirô Ueda
PRINCIPAL CAST: Takayuki Hamatsu, Yuzuki Akiyama, Harumi Shuhama, Kazuaki Nagaya, Hiroshi Ichihara

SHIN'ICHIRO UEDA
Born 1984 in Shiga, Japan. In 2010 he formed the film company PANPOKOPINA and to date his films have received nu- merous awards at various film festivals. In 2015 he made his commercial film debut with a short film in the omnibus film project Neko Manma.

FILMOGRPHY
2017 One Cut of the Dead
2015 Neko bun no 4